Asia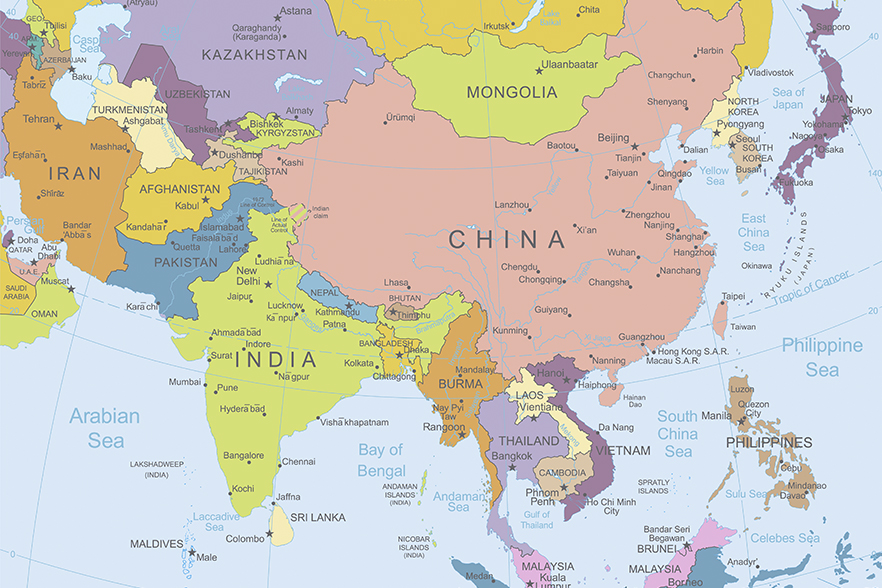 HPU has partner schools in China, Japan, South Korea, Taiwan, and Thailand. Some countries have several partner school options, so be sure to check out each country to see all of the available options.
CIEE has programs in Cambodia, China, Japan, Singapore, South Korea, Taiwan, Thailand, and Vietnam
SIT offers field-based Programs in China, India, Indonesia, Mongolia, Nepal, South Korea, and Vietnam.
TEAN offers programs in Cambodia, China, Singapore, South Korea,Thailand, and Vietnam
Partner Schools in Asia
Affiliated Programs in Asia
Student Experiences in Asia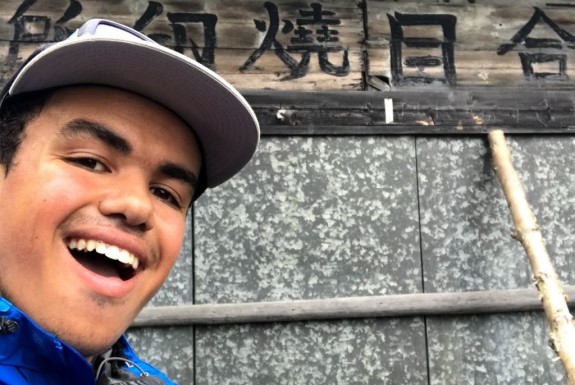 Conor Devine

B.A. Asian and Pacific Studies

Musashi University Fall 2017 and Spring 2018

"Studying abroad in Japan for one year has really changed my life. Since I was a little kid, my dream was always to go and live in Japan. When I arrived in Japan I immediately started making lifelong friends who shared the same interest and passion as I did. Not only that but my language skills had also improved, making it easier for me to meet people throughout my experience in Japan at Musashi University (武蔵大学). Japan also allowed me to do more exploration on who I am as a person. I was able to do such things like Climbing Mt. Fuji or walk the length of Tokyo in order to find hidden gems throughout the city."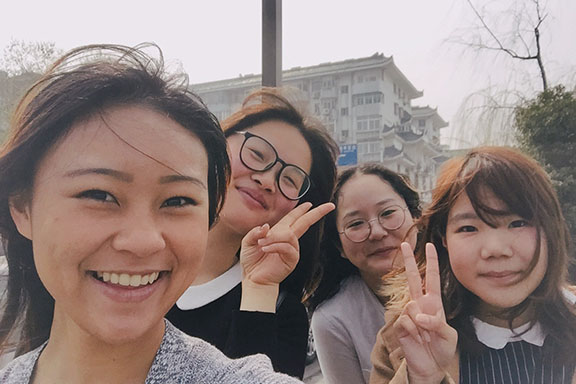 Megan Miyahara

BSBA International Business

Yangzhou University Spring 2016

"Studying abroad has definitely been the best and most challenging experience in my life. I had the opportunity to explore China and left with remarkable new outlooks on their customs and local activities.The really great thing about studying in China was that I was not limited to just staying in one city. On holidays, I had time to catch the trains or the buses to different parts of China. China is not just about visiting Shanghai or Beijing, but rather all the little cities that make up this unique country. I am glad that I had some time to travel outside of Yangzhou and see different cities with the friends I had made while being there.I chose China mainly because I am studying business and I thought it would be beneficial to go there to learn more about their trade and finance systems. I also chose China because it has so much to offer as a country. China has such a rich culture and getting to study and be apart of it all was such an eye opening experience."
Tiana-Lei Guillermo
BSBA Finance
Sungkyunkwan University, South Korea Fall 2016
"Four months of studying abroad in a new country has certainly broadened my perspective to new horizons and despite not being able to watch my Korean dramas without English subtitles just yet, I can now read Hangul.  However, I'm still working on my translation skills but I know that will take time and practice.  When traveling to a different country, it is expected that there will be language barriers, but that shouldn't stop you from having the time of your life.  My one advice to those who want to study abroad: Simply be spontaneous and embrace the new."