Africa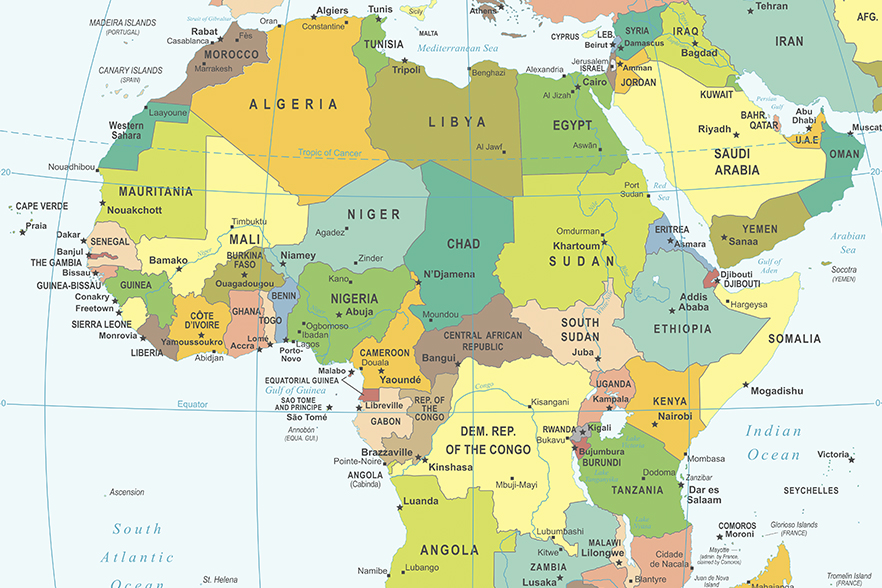 HPU has an exchange partner school in South Africa for graduate students
AIFS also offers a program in South Africa for undergraduate students
CIEE offers programs in Botswana, Ghana, Morocco, Senegal, South Africa, and Tanzania
SIT offers programs in Cameroon, Ghana, Kenya, Madagascar, Morocco, Rwanda, Senegal, South Africa, Tanzania, Tunisia, and Uganda
Partner Schools in Africa
South Africa- University of Capetown Graduate School of Business (Graduate)
About
Cape Town University's Graduate School of Business is located in the center of one of Cape Town's main tourist attractions, the Victoria and Alfred Waterfront. The courses offered to exchange students stem from business-oriented programs such as their MBA program, Executive MBA, PDBA (Post Graduate Diploma in Business Administration), and AIM (Associates in Management), among others. Because of the school's focus on business, GSB is recommended for students with a business background and/or are pursuing a business-related degree.

UNIVERSITY OF CAPETOWN WEBSITE
Academics and Classes 
Areas of Study: MBA Core and Business MBA Elective Courses
Course Search: MBA Courses
Credits: Full time courseload= 3-4 classes

Program Dates
Fall Term (Term 4): January to April
Spring Term (Term 1): October to December
Academic Calendar: See website for dates

Application Deadlines
You must complete the HPU Study Abroad application AND the application for the host university or program.
HPU Study Abroad Application Process, Requirements, and Deadlines
University of Capetown Application Deadline: Contact HPU Study Abroad for more information

HOUSING
Cost
This is an exchange partner school. Students will pay their regular tuition directly to HPU using any financial aid, scholarships. Housing and other costs are arranged separately.
Affiliated Programs in Africa
Student Experiences in Africa