Hawaii Loa Residence Halls
About
The Hawaii Loa Campus is situated on 135 acres of lush, tropical landscape at the foot of the majestic Ko'olau mountain range in Kaneohe. The on-campus housing complex provides full academic year accommodations (fall and spring semesters) for 192 students in six residence halls, each named after a flower within the Hawaiian island chain. Each hall is coed, and all rooms are either double or triple occupancy. An Intercampus Shuttle transports students to and from the downtown campus in Honolulu. Please note that winter break housing is not offered at the Hawaii Loa Campus. Students will need to vacate their residence during the winter break period.
Students who choose to live on the Hawaii Loa campus may access recreational facilities that include basketball, volleyball, and tennis courts, a fitness center, and a student center. All Hawaii Loa residents are required to purchase a meal plan and eat in the Dining Commons. 
The Office of Housing and Residence Life provides services, programs, and facilities designed to enhance students' educational experience. This is accomplished under the leadership of the staff who assist students in developing important life skills. The Residents 'Ohana Council (ROC) is a student-facilitated body that organizes activities to enhance the student-resident experience in university housing. Throughout the academic year, RAC sponsors periodic excursions to some of Hawaii's spectacular cultural and recreational sites, on-campus social events, and special dinners.
Questions? Contact us at 808-544-1436 or send an email to housing@hpu.edu.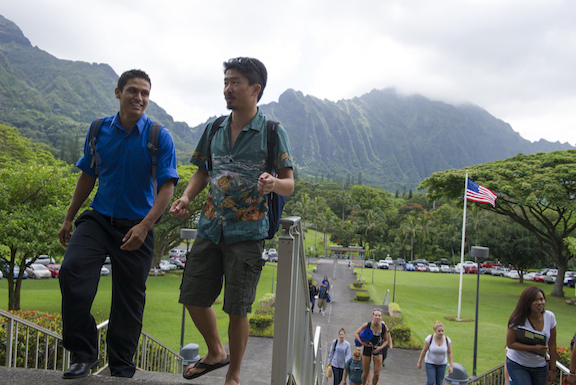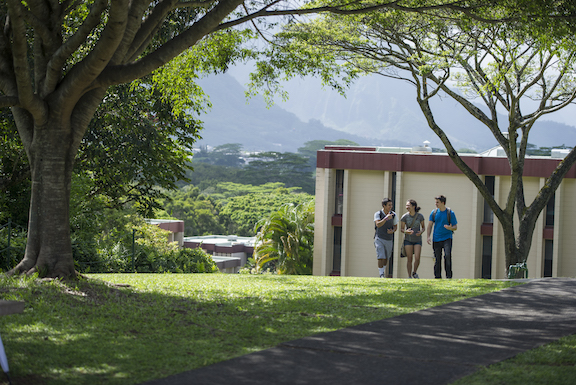 Hawaii Loa APPLICATION:
Step 1 - Review the Housing Application Instructions.
Step 2 - Go to the Housing Portal and click "Housing Application" in the top menu to start your application.*
*Please note your housing application is not accessible until after you have submitted your Intent to Enroll form and Enrollment Deposit and no sooner than the application open date of the term for which you are applying.