History
What Makes the History Program at HPU Unique?
Students in HPU's History program learn from experienced faculty who are internationally recognized experts in their fields. The history program has specialists in Ancient history, Pacific history, U.S.-Japanese history, premodern and modern Europe, World War II, the Cold War, Race in America, and Women's history.
DIVERSE APPROACHES TO THE STUDY OF History
The diversity of the faculty makes for interesting courses such as the History of Genocide, the History of Oil, the History of the Middle East, Gender in the U.S. and many others. The History program has a Reacting to the Past undergraduate course in which students spend the semester role-playing important movements in history such as the French Revolution.
The History major takes a hands-on approach to studying history, immersing students in history by exploring the many historical sites on island such as the USS Arizona Memorial and Iolani Palace, the only Royal Palace in the United States. We encourage students to complete internships at the many historical and other sites on O'ahu with which the history program has special relationships.
Student Testimonial
"Your professors know you by name at HPU and in the History program. I honestly like this since as a student, teaching feels personalized to each student. Classrooms are open discussion, no one is left out, and you're free to speak your mind without any reservations in every class. The professors bring history to life, they make it interactive, and demonstrate how history is really impacting contemporary life. HPU's History program is phenomenal, taught by exceptional professors in their field, who pride themselves in making history super interesting and thought-provoking."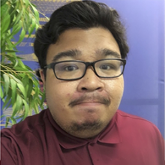 Kevin Tangonan-HPU History and MA DMS, 2021 graduate, (picture from Google search)
Salary Potential
Successful history majors earn more than those with technical degrees*
Median salary of $62,000, which is $25,000 more than average salary-NY Federal Reserve, 2020
Unemployment rate of only 3.8% (equal to engineering and lower than other liberal arts-NY Federal Reserve, 2020)
Employers prefer those with history degrees


Ability to think outside the box

Have creative ways to interpret and solve various workplace problems
"The top-quarter of history majors have a higher median lifetime salary than all those who studied computer programming" (Penelope Wang, Money, August 23, 2013)
Students who major in history will:
Demonstrate an understanding of diverse historical viewpoints.
Place historical questions and issues of enduring importance within their chronological and geographical contexts.
Gain an historical understanding of cultures and regions of the world across time.
Recognize the nature of global processes, as they operate in an historical framework, through the study of global systems such as capitalism, gender, warfare, religion, etc.
Demonstrate critical analytic and reasoning skills.
Effectively and clearly communicate historical ideas both orally and in writing.
Application

Transcripts

Personal Statement
$45 Application Fee
SAT I or ACT Scores (freshman only)
Letter of recommendation
Resume
CAREER PATHS
A History degree from HPU prepares students for careers in business, government, journalism, education, law, public interest fields, and a wide range of other professions. Students develop strong investigative, analytical, and communication skills applicable in a wide range of careers, and acquire the flexibility to adapt to the changing marketplace and to expand professional opportunities.
OUR MINORS
American Studies
Diplomacy & Military Studies
Gender & Women's Studies
History
International Studies
Political Science