Tandrea  Jackson 
School of Nursing - Department of Nursing
EDUCATION:  
Hawaii Pacific University DNP (2021) 
South University FNP  (2018)                \
University of Phoenix MSN/MHA (2013) Hawaii Pacific University BSN (2007) 
University of South Carolina BS Psychology (1998) 
BIOGRAPHY: I earned both my BSN and DNP from Hawaii Pacific University (HPU). I have been working remotely for HPU for the past two years, starting as an adjunct professor in the fall of 2021 and then becoming a full-time professor the fall of 2022. Prior to that I have worked in many healthcare settings to include agency, home health, hospital (inpatient medical and mental health), outpatient clinics, and retail patient care. I have also served as a supervisor in an underserved clinic prior to becoming a nurse practitioner. I began my nursing career after serving seven years on active duty as an Ordnance Officer on Schofield Barracks and Fort Shafter in Hawaii before leaving the miliary in 2005.  
TEACHING INTERESTS: My areas of teaching interest include health assessment, roles of the APRN, pathophysiology, and clinical rotations. My dissertation topic focus was COVID-19 related anxiety among healthcare providers. I also have training and certification with the Department of Transportation (DOT) as a Federal Motor Carrier Safety Administration (FMCSA) examiner. 
RESEARCH / SCHOLARSHIP INTERESTS: 
Family Practice

 

Mental Health

 

Mentorship

 

Teaching

 
AREAS OF SUBJECT MATTER EXPERTISE: 
Family Medicine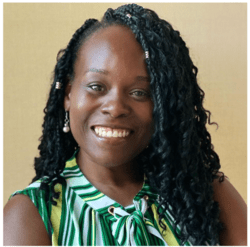 Assistant Professor

  Send email
  n/a
  Remote Faculty