Derek  Cegelka PhD, MPH, CHES
School of Nursing - Department of Public Health
EDUCATION:
● PhD University of Toledo
● MPH East Stroudsburg University
● BS Lock Haven University
BIOGRAPHY: Dr. Cegelka is an Assistant Professor in the Public Health Program at Hawaii Pacific University with a research focus on end-of-life issues, advance care planning, older adult health, and sexual health issues. He is skilled at qualitative/quantitative research, health education and promotion, and program planning. He teaches a variety of undergraduate and graduate health courses online and face-to-face.
TEACHING INTERESTS: Dr. Cegelka's teaching interests revolve around health and aging.
RESEARCH / SCHOLARSHIP INTERESTS: Itemized
● Advance Care Planning
● End-of-life Medical Education
● Older LGBTQ Health
● Colorectal Cancer Screenings in Community Health
AREAS OF SUBJECT MATTER EXPERTISE:
● Gerontology/Older Adults
● Aging Health
● Advance Care Planning
● End-of-life Health Issues
● Sexual Health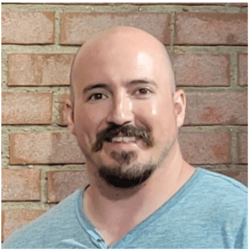 Assistant Professor
PhD, MPH, CHES
  Send email
  n/a
  n/a n/a