Hua (Howard) He Ph.D.
College of Professional Studies - Department of Public Service
Dr. Hua He is an Associate Professor of Public Administration at Hawaii Pacific University. He received his B.A. and M.A. in Economics from Fudan University in Shanghai, China. He received a Ph.D. degree in Economics from University of Hawaii. He has more than 20 years of academic experience in teaching and research. He has served as associate professor of business at Wayland Baptist University, associate graduate faculty at Central Michigan University, adjunct faculty at University of Southern California and Embry-Riddle Aeronautical University, assistant professor at Fudan University, editor of Journal of World Economy, and research fellow at Ford Foundation Economic Program. His research interests include Health Economics, Cost-effectiveness of Public Health Policy, Economic Epidemiology, Costs and Benefits of Public Interventions of Infectious Diseases.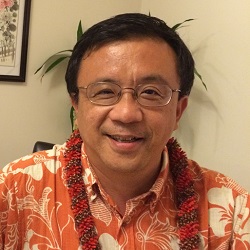 Associate Professor
Ph.D.
  Send email
  (808) 220-2505
  900 Fort Street Mall, PL 200