Patricia Young Ph.D.
College of Natural and Computational Sciences - Department of Computer Science and Engineering
ASSISTANT PROFESSOR OF ENGINEERING
EDUCATION:
Ph.D., Biomedical Engineering, University of Texas at Austin
M.S., Oceanography, University of Hawaii at Manoa
B.S., Environmental Engineering, Massachusetts Institute of Technology
COURSES TAUGHT:
ENGE 1000 Introduction to Engineering Systems and Professional Practice
ENGB 2000 Biomechanics
ENGE 3500 Design Project I
---
RESEARCH AND PROFESSIONAL INTERESTS:
Dr. Young is interested in understanding balance in humans - why some people fall, and why others stay on their feet – and what we can do to improve our balance and prevent falls. She completed a postdoctoral fellowship in neuromuscular rehabilitation at the University of Maryland School of Medicine Department of Physical Therapy and Rehabilitation Science, where her research focused on balance control in older adults with and without a history of falling. Prior to that she examined balance control during voluntary and virtual reality-imposed perturbations using nonlinear dynamics techniques. She is currently establishing a motion analysis laboratory at HPU.
PERSONAL INTERESTS/BIOGRAPHY:
Running, biking, swimming and chasing my kids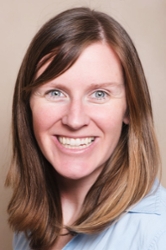 Assistant Professor
Ph.D.
  Send email
  808-544-0872
  500 Ala Moana Blvd. WP 4-300-J