Michael  Burbacher Ph.D.
College of Liberal Arts - Department of Psychology
ASSISTANT PROFESSOR OF PSYCHOLOGY
PH.D. — DePaul University
RESEARCH INTERESTS: Some general areas include social cognition, moral psychology, and emotion. Some specific areas include the public's views of crime and support for punishment, prejudice, bullying, and student wellbeing.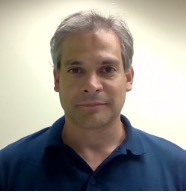 Assistant Professor
Ph.D.
  Send email
  808-544-0822
  WP1 304-G