Sabrina Gowette OTD, OTR/L, CBIS
Graduate College of Health Sciences - Department of Occupational Therapy
Director of Fieldwork Education and Assistant Professor 


Education: 
OTD, Occupational Therapy Doctorate, Touro University Nevada 
MS, Family and Human Development, Arizona State University 
BS, Journalism, University of Oregon 


Dr. Sabrina Gowette lives in Henderson, Nevada a suburb of Las Vegas. Prior to moving to Southern Nevada in 2011, Dr. Gowette grew up in Oregon, both in the Eugene and Portland areas. 


Occupational therapy is a second career for Dr. Gowette. She previously worked as a content developer and project manager building online training courses for a global translations company. However, her passion for mental healthcare led her to go back to school for occupational therapy. Her doctoral capstone project focused on increasing mental health education in an occupational therapy curriculum to help students feel more comfortable treating mental health across various settings and populations. As a nontraditional student-parent, Dr. Gowette has a deep appreciation for the hybrid learning environment and the flexibility it allows students who might not otherwise have an opportunity to go back to school full-time.  


Prior to her role as the Director of Fieldwork Education, Dr. Gowette was the Director of Rehabilitation for a neuro residential and outpatient clinic for adults, specializing in community reintegration and mental and behavioral health. She has experience working in both inpatient and outpatient mental health facilities treating adults with serious mental illness. Dr. Gowette has presented regionally on health behavior changes and social supports for LGBTQIA+ adolescents, and she continues to pursue her scholarly interests in OT's role in mental healthcare, as well as the promotion of occupational justice for underserved populations. 


Between her roles at HPU and at home as a mom to three young boys, Dr. Gowette is grateful for any free moments she has. You can find her at her kids' sporting events throughout the year, swimming during the warmer months, hiking in the fall and winter when the temperatures are cooler in Las Vegas, and having "brain break" dance parties with her boys and two dogs. If she's really lucky, she will sneak some time in a good book or go to a great comedy show or movie.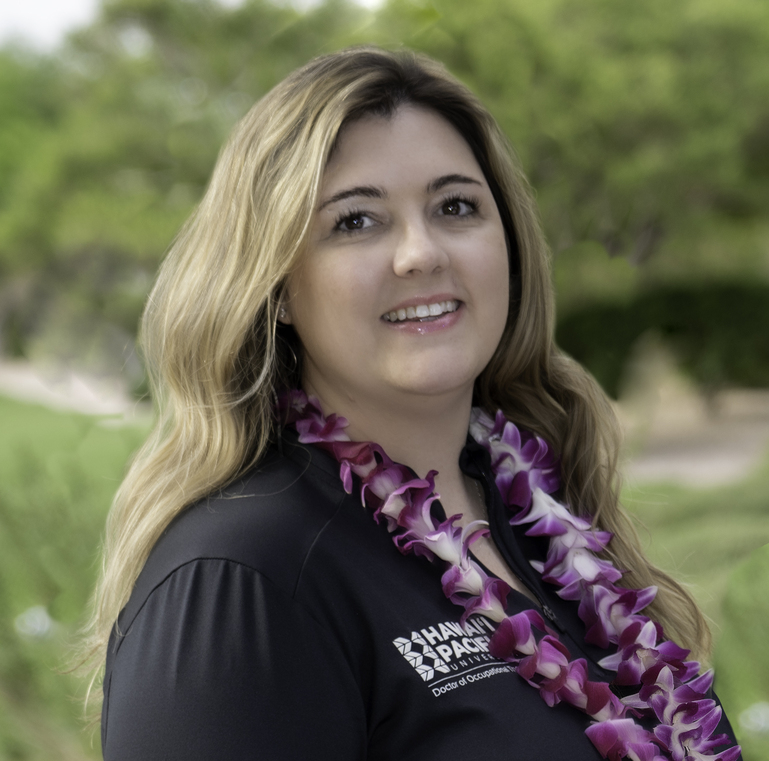 Assistant Professor
Director
OTD, OTR/L, CBIS
  Send email
  (808) 356-5291