Senior Legacy Gift
Senior Legacy Gift
Did you miss Grad Fest? Are you interested in participating in the Senior Legacy Gift and want a Philanthropy cord to wear for Graduation?
You can still make a gift today online! Philanthropy cords are available for pick-up at the University Relations Office at Aloha Tower Marketplace. 
For questions or to schedule a time to pick-up, please contact cgeremias@hpu.edu.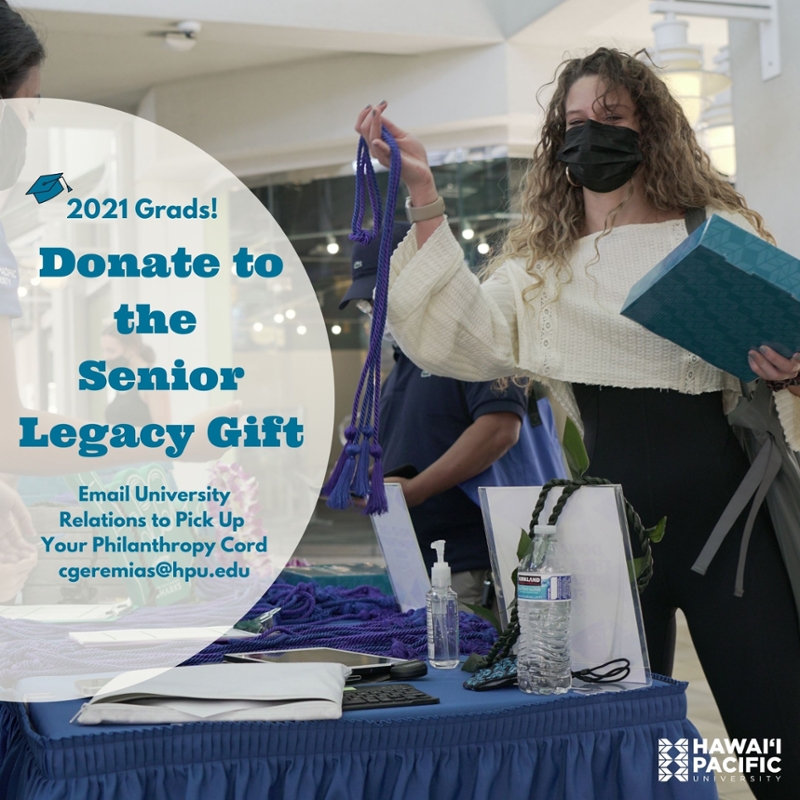 ABOUT THE SENIOR LEGACY GIFT 
The Senior Legacy Gift is an HPU tradition where the Senior Class leaves a gift for the underclassmen of the school. The Student Philanthropy Committee selects and plans the gift, and encourages Seniors to donate through our many donation incentives. This long-standing HPU tradition allows our senior class to join together in a collective act of generosity for our underclassmen before we ourselves transition from students to proud alumni. 
It's time to build your legacy! Graduate knowing you made a difference and contribute to the Senior Legacy Gift today.
SPRING 2021 GIFT
Donations to the Spring 2021 Senior Legacy Gift will go towards a Student Emergency Fund (SAFER). This fund will be solely in the name of HPU Class of Spring 2021 and will be used in emergency situations that directly impact our HPU students.
WHY GIVE?
Give because you want to positively impact HPU students

Give because raising our alumni giving rate boosts various national college rankings, increasing the value of your degree

Give because nearly every HPU student has benefited from the generosity of an alum who came before them

Give because you're proud to follow in the traditions of esteemed HPU alums
ABOUT THE STUDENT PHILANTHROPY COMMITTEE
The Student Philanthropy Committee is a diverse and creative group of students who have joined together to help raise awareness about the impact philanthropy has on the entire HPU community.
What we do:
Promote the importance of philanthropy and active engagement at HPU

Highlight the resources provided to students by the HPU Alumni network

Encourage peers to give back to returning and future Sharks as part of their Senior Class Gift

Enhance the student connection to HPU as they transition to young alumni status
GRAD FEST
Thank you for attending Grad Fest 2021! If you have any questions, please email commencement@hpu.edu.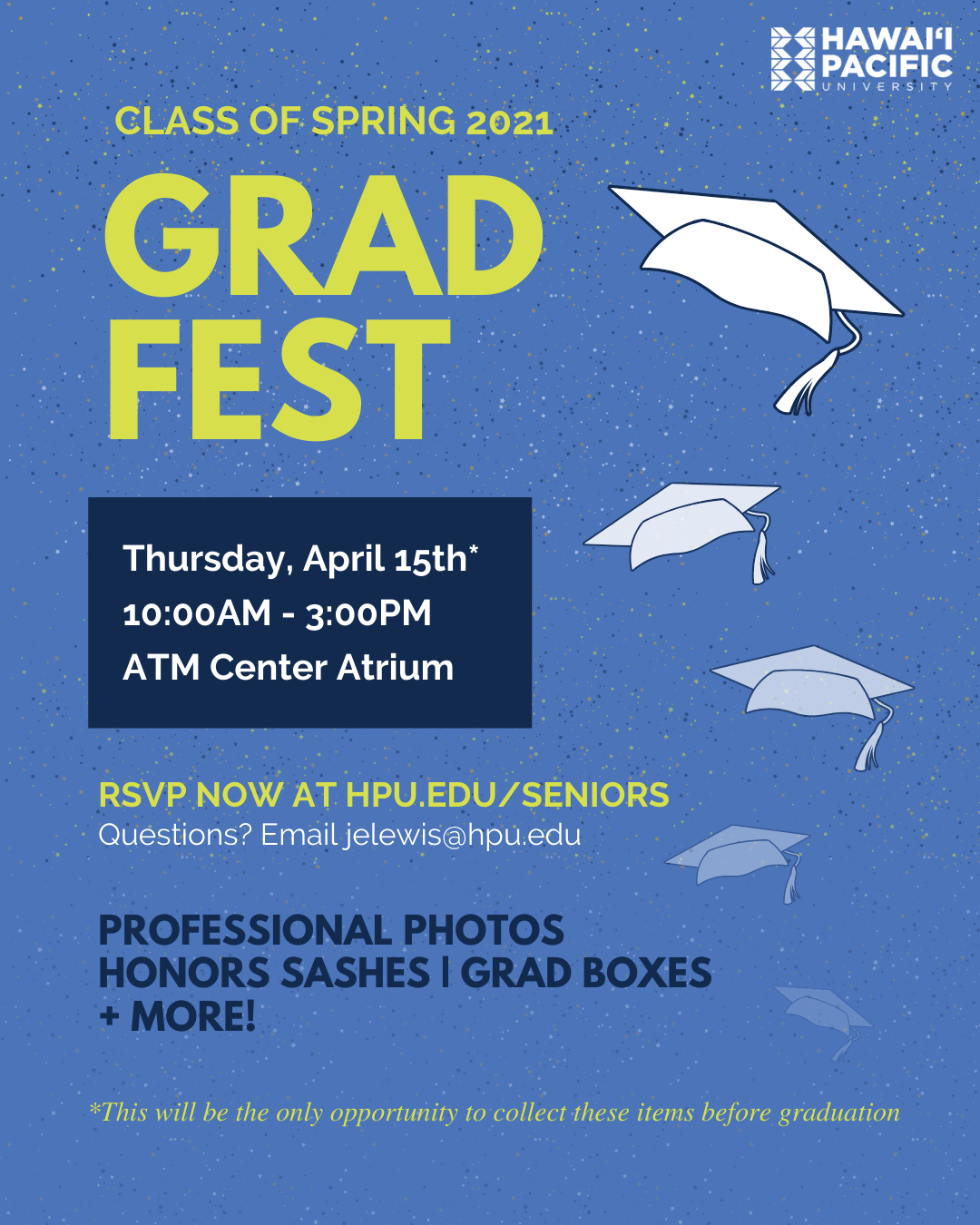 LIFE AFTER HPU
Thank you for attending Life After HPU! Check back here for info on next semester's Life After HPU.