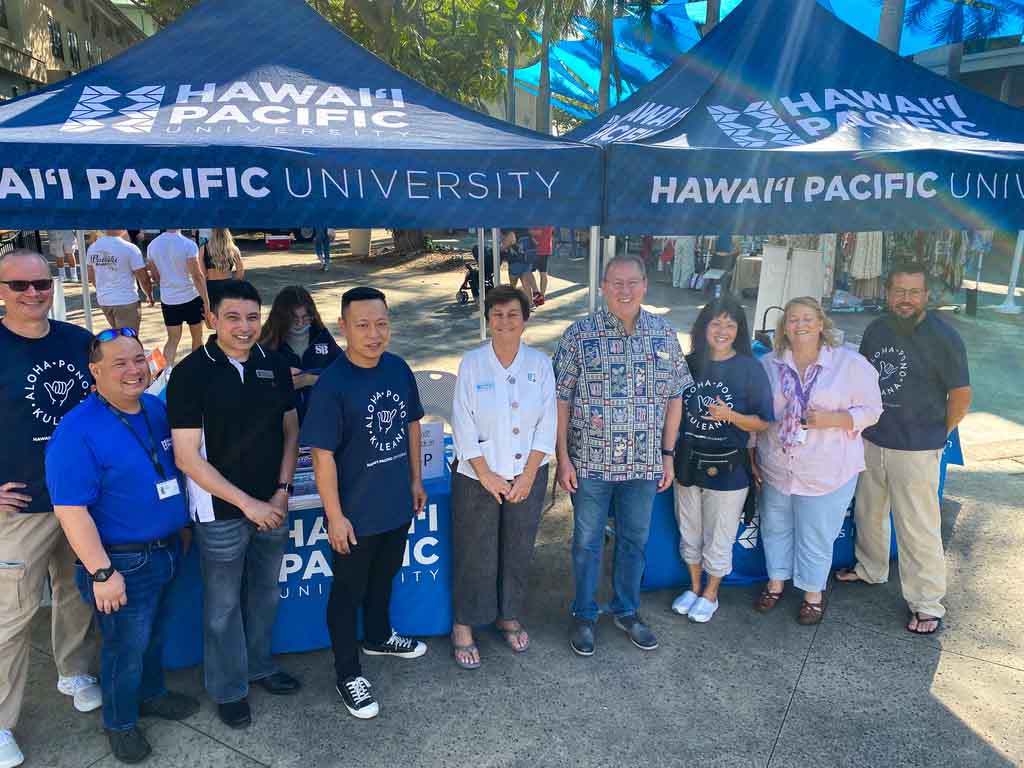 .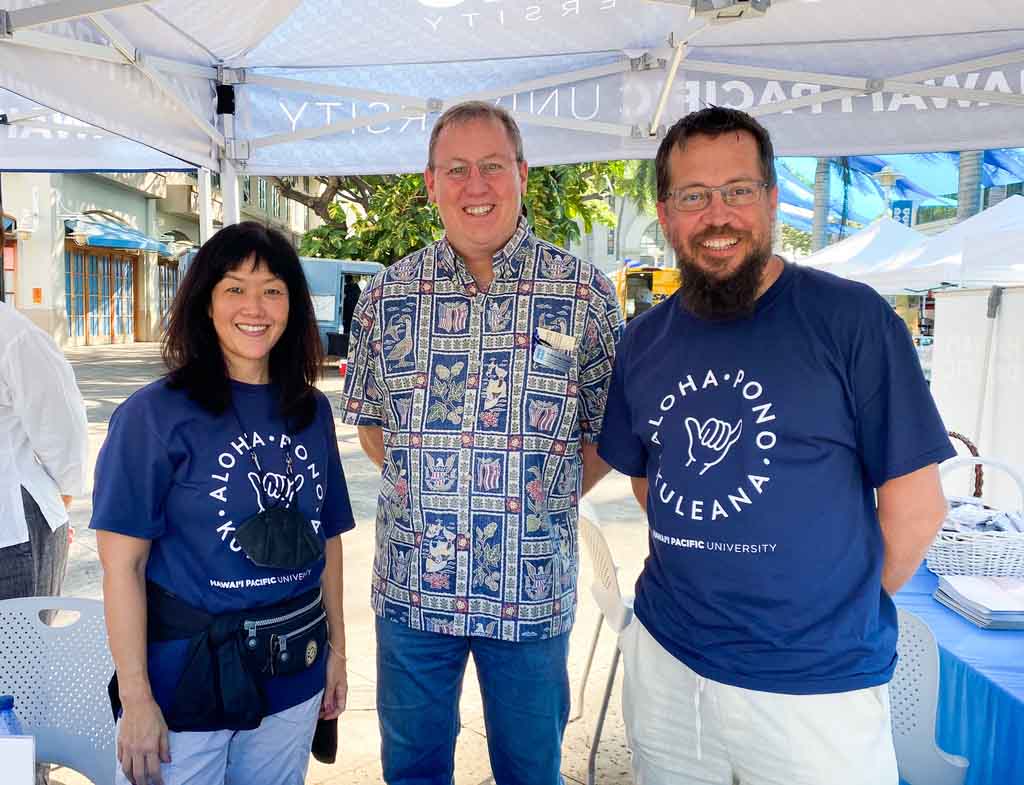 Joe Logan (center) with Greg Grauman and Sara Sato, HPU enrollment management staff.
Maj. Gen. (Ret.) Arthur "Joe" Logan, '93, the former adjutant general, State of Hawai'i, Department of Defense, was selected as the next chief of the Honolulu Police Department on Monday, May 23. Logan was the unanimous choice of the Honolulu Police Commission from among four finalists, culminating a national search that lasted almost a year.
Logan served with the HPD for 20 years, as an officer and detective. As adjutant general, he oversaw the training and readiness of approximately 5,000 soldiers and airmen of the Hawai'i Army and Air National Guard while also acting as the Governor's Homeland Security Advisor.
Logan earned his bachelor's degree in criminal justice from HPU and holds a master's degree in military strategic studies from the U.S. Army War College and is a graduate of Saint Louis School in Honolulu. He is a criminal investigator for the State of Hawai'i, Department of Attorney General. He is an adjunct instructor of criminal justice, homeland security, and public administration studies for the HPU Military Campus programs.
Earlier this year, Logan was named HPU's senior director of military affairs to help deepen the university's relationship with the extensive military community here in the islands. Amid the HPD selection process, Logan spearheaded this past weekend's HPU Military Appreciation night that drew more than 2,000 military-affiliated individuals and families to Aloha Tower Marketplace in conjunction with the Saturday night market.