Office of the President
About John Gotanda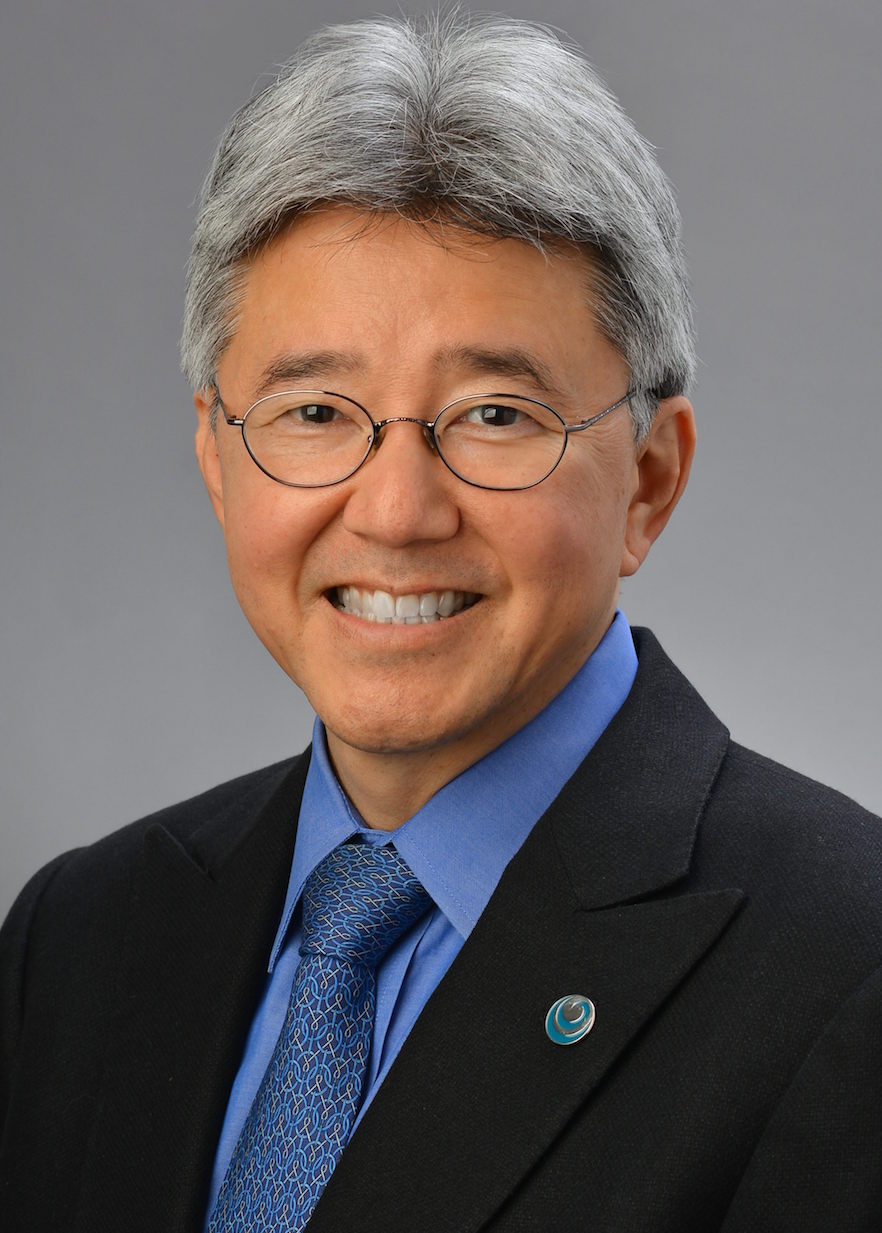 JOHN Y. GOTANDA became the President of Hawai'i Pacific University, the largest private university in the State of Hawai'i, on July 1, 2016.  Born and raised in Hawai'i, President Gotanda is a graduate of Roosevelt High School, the University of Hawai'i at Manoa (BBA, 1984) and the William S. Richardson School of Law (J.D., 1987), where he was Editor-in-Chief of the University of Hawai'i Law Review. Following law school, he was a staff attorney with the  United States Court of Appeals for the District of Columbia Circuit. He then worked as an associate attorney with Covington & Burling in Washington, D.C.,  and later with Goodwin, Procter & Hoar in Boston.  In 1994 he joined the faculty at Villanova University Charles Widger School of Law in Philadelphia, PA, where he served as Professor of Law, Associate Dean for Academic Affairs, Associate Dean for Faculty Research, and Director of the J.D./M.B.A. Program;  from 2011-2016 he served as Dean of the Law School. Under his leadership, the Villanova Law School developed and implemented a strategic plan that radically reformed the school's curriculum, reducing the time and cost of the program, eliminating barriers to entry, and establishing increased international opportunities for its students. President Gotanda is recognized as one of the world's leading authorities on damages in international law, and has been cited by courts, tribunals, and commentators, including by the U.S. Supreme Court.  He has spoken widely on the subjects of damages, international arbitration, and international sales law, including at The Hague Academy of International Law. He has also served as an expert on damages and an arbitrator in international investment disputes.
Message From the President
Aloha, and welcome to the Hawai'i Pacific University website. Here, we hope to provide you with the information you need about our university, who we are and what we do. As Hawai'i's largest private university, we provide a wide array of undergraduate and graduate programs designed to fit the lives and aspirations of our extremely diverse student body.
HPU is, above all, student-centered. We share a deep commitment to academic excellence, providing each student with personal attention and emphasizing an active learning environment that affords hands-on opportunities while preparing students to make an immediate global impact. We offer outstanding research including at our renowned Oceanic Institute, which shares its findings in sustainability and aquaculture around the world.
We never stop seeking improvement, looking for ways to provide a truly exceptional educational experience that is market-aligned and student-centered. Facilities, faculty, and programs come together to let students demonstrate that they have mastered the skills, knowledge, and values that leaders and employers deem critical to success.
Perhaps most importantly, HPU is a community that cares. The institution cares about educating tomorrow's leaders and in making a difference in the world. Our faculty care about teaching, mentoring and working with each student. Our students care about the role that they will play in society. And our alumni are proud of and deeply care about their alma mater. This community is what truly sets HPU apart.
I hope the information you find here will inspire you to learn more about Hawai'i Pacific University, what we do, and how you can become part of this remarkable community. Come, join us as we bring life to the Hawaiian saying, Pupukahi i Holomua: Unite to Move Forward.

John Y. Gotanda
President
Hawai'i Pacific University
Contact
PRESIDENT JOHN GOTANDA
1 Aloha Tower Drive
Honolulu, HI 96813
(808) 544-0200
president@hpu.edu
EXECUTIVE SECRETARY TO THE PRESIDENT:
ASHLEY CHING
(808) 544-0203 aching@hpu.edu