Bernhard Bengler D.B.A.
College of Professional Studies - Department of Cybersecurity
ASSISTANT PROFESSOR OF INFORMATION SYSTEMS
Education:
DBA in Business from City University, Hong Kong
B.A. in International Management, University of Applied Sciences (FOM), Munich, Germany
Biography:
Dr. Bernie Bengler joined HPU faculty in January 2020. His professional background includes leadership roles at Integralis (Europe), IBM (Central Europe), Kaspersky Labs (Europe, Australia and Asia), and Tech Mahindra (Australia) just to name a few. His teaching experiences includes Senior Executive Education in Singapore on the challenges of Cyber Security from a pure business leadership perspective. His latest professional mission was on a change management project with a German firm where he successfully managed the transformation from one generation to the next in a family lead business.
Professional Interests:
Dr. Bengler's research focuses on issues such as Cyber Security overall, Cloud Computing Transformation and Digital Trust. Current studies address issues such as Cloud Transition - Motivation and Road Blocks, as well as Digital Trust i.e. how to build digital trust as a reference system such as blockchain technology.
Teaching Interests/Research:
Dr. Bengler focus is on Cyber Security and its management challenges in particular. Other than that he teaches Information Systems related subjects due to his wealth of professional experience. His style is consequently enriched with real life examples, interaction and thus he teaches a combination of research skills, creativity, and real-world understanding in information systems.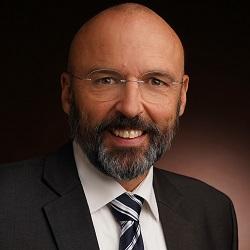 Assistant Professor
D.B.A.
  Send email
  (808) 544-9378
  PL  10