RaKissa Manzanares PH.D.
College of Natural and Computational Sciences - Department of Mathematics
Associate Professor of Mathematics
 
Education:
Ph.D. in Educational Mathematics, University of Northern Colorado
M.S. in Mathematics Emphasis in Teaching, University of Northern Colorado
B.S. in Mathematics, Colorado State University Pueblo
Courses Taught:
MATH 1105: Intermediate Algebra
MATH 1106: Intermediate Algebra Lab
MATH 1123: Introductory Statistics
Professional Interests:
Dr. Manzanares has been involved in a number of graduate teacher training and mentorship initiatives during her career. She is a co-PI and research lead for the Promoting Success in Early College Mathematics through Graduate Teacher Training (PSECM-GTT) project funded by the NSF. Currently Dr. Manzanares is overseeing the development and teaching of mathematics recitation courses for the HPU Ho`oko Rising Scholars program.
Teaching Interests/Research:
Dr. Manzanares is a Colorado regional leader in the active learning movement for mathematics and has disseminated her work in this realm at several regional and national conferences. Her reputation for delivering high quality, impactful presentations/workshops has led to several invited talks including the keynote address at the ColoMATYC conference, and active learning workshops facilitated for the Colorado Department of Education and the Rocky Mountain MAA Conference. Dr. Manzanares is also highly involved and committed to the mathematical education of pre- and in-service teachers.
Personal Interests / Biology:
I enjoy being outdoors, having fun with family and friends, listening to music that makes you want to get up and dance, yoga, hiking, belly dancing, volleyball, reading, and relaxing on the beach. I've also spent the last 5+ years studying Mayan Cosmology/Spirituality and healing practices.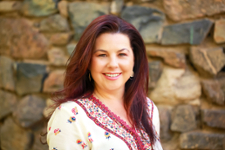 Associate Professor
PH.D.
  Send email
  (808) 543-8063
  500 Ala Moana Blvd., WP 4-200-R