Mary L. Smith ED.D.
College of Natural and Computational Sciences - Department of Computer Science and Engineering
ASSISTANT PROFESSOR OF COMPUTER SCIENCE


Education:
Ed.D. Higher Education Leadership, University of Southern California
M.S. Information Systems, Hawaii Pacific University
B.S. Business Administration, Old Dominion University.
Courses Taught:
CSCI 1011 Introduction to Computer Information Systems
CSCI 3201 Information Management Using Spreadsheets and Databases
CSCI 1911 Foundations of Programming
CSCI 2911 Computer Science I
CSCI 2912 Computer Science II
CSCI 2916 Computer Science I Lab
CSCI 2913 Data Strutures
CSCI 3001 Assembly Language
CSCI 3211 Systems Analysis
CSCI 3301 Database Technologies
CSCI 3302 Data Mining and Knowledge Management
CSCI 3731 C++
IS 6100 Information Systems Management, Human Computer Interaction, Introduction to Networking, Systems Analysis and Design, Software Engineering, Web Design
Professional Interests:
Human computer interaction, database technologies, and the impact of technology on education
Personal Interests/Biography:
Hiking, biking, tennis and assisting individuals and groups to use software efficiently and effectively
---
Teaching Interests/Research:
Dr. Mary L. Smith has been an information systems professional for more than twenty-three years.  She has provided business, government and individual clients with customized technology solutions, leveraged extensive technical expertise to deliver advice on the appropriate, most cost-efficient use of technology, provided technical support and troubleshooting in the use of newly developed information systems, designed customized courseware for client instructional needs, delivered technical presentations and conduct training sessions, interfaced with client management in reporting progress of training programs, and liaised with vendors in procurement, implementation and support of third-party software applications.
Dr. Smith taught in the Master of Science in Information Systems program at Hawaii Pacific University for twelve years.  She has also taught at St. Edwards University and Concordia University in Austin, TX. While at Concordia University she served as Computer Science Chair developing course schedules, reviewing curriculum, assessing the program, hiring and managing faculty, and teaching a variety of computer science courses.
Currently, she serves as the faculty sponsor of the ACM student chapter, computer science curriculum area liaison for the military campus program, and teaches a variety of undergraduate computer science, computer information systems and graduate business management courses.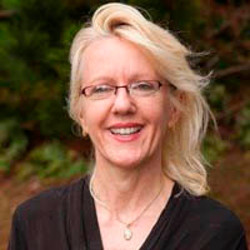 Assistant Professor
ED.D.
  Send email
  (808) 348-9224
  500 Ala Moana Blvd. WP 4-200-R