Tammy Martin PhD, MSW
College of Liberal Arts - School of Social Work
Biography
Tammy Kahalaopuna Kahoʻolemana Martin was born and raised on the windward side of O'ahu. She earned her Ph.D in Social Welfare and MSW degree from the Myron B. Thompson, School of Social Work at the University of Hawai'i at Mānoa. Her doctoral research explored the pathways to post traumatic growth and healing of formerly incarcerated Native Hawaiian women. As a Native Hawaiian female community researcher, she feels a strong kuleana (responsibility) bestowed upon her by kupuna (elders) and ʻohana (family) to conduct research that will lead to the betterment of Native Hawaiian communities. She hopes that her future research will lead to innovative, culturally grounded, gender-specific, substance use interventions for Native Hawaiian youth and families. Dr. Martin has presented at local and national conferences and co-authored journal publications and a book chapter on cultural historical trauma and culturally competent practice with Native Hawaiians. For over 20 yrs, she has served the community as an adjunct faculty member, clinical case manager, statewide trainer, program monitoring specialist, and, most recently, a housing support specialist for women exiting prison. Dr. Martin also voluntarily supports agencies that serve traumatized women and children in foster care, particularly those involved in justice systems.
Dr. Martin has also enjoyed performing as a vocalist, hula dancer, and actress both locally and internationally, including being a cast member in the Beijing Opera entitled, Yu Tang Chun (Jade Hall of Spring) and other local musical theater productions. She has travelled to China, Japan, Germany, Tahiti, Aotearoa (New Zealand), and throughout the Hawaiian islands. During her travels, Dr. Martin values visiting, learning, and absorbing the rich cultural history held within sacred Hawaiian sites and other sacred places in the world.
Expertise/Interests: Native Hawaiian resiliency and cultural historical trauma, culturally resonant practice with attention to Native Hawaiians, posttraumatic growth, hope and resiliency, and indigenous research methodology.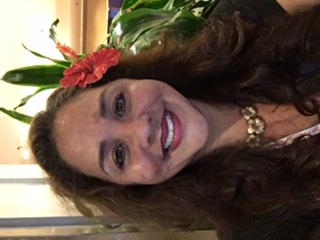 Assistant Professor
PhD, MSW
  Send email
  808-544-1119
  WP1- 433