Danielle Giroux PhD, MSW
College of Liberal Arts - School of Social Work
Bachelors of Arts in Psychology, Kent State University, Kent, Ohio
Bachelors of Arts in Anthropology, Kent State University, Kent, Ohio
Masters of Social Work, Hawaii Pacific University, Honolulu, Hawaii
Masters of Science in Clinical Psychology, University of Alaska, Anchorage, Alaska
Doctorate of Philosophy, Joint Clinical-Community Psychology, University of Alaska, Anchorage, Alaska
Biography
Dr. Giroux is an Assistant Professor of Social Work at Hawaii Pacific University. Originally from Ohio, Dr. Giroux graduated with her MSW from HPU in 2010. Following completion of her MSW she moved to Alaska to complete her PhD in Clinical-Community Psychology from the University of Alaska Anchorage. While in Alaska she worked on state wide suicide prevention efforts with the Alaska Native Tribal Health Consortium and completed her clinical internship with Norton Sound Behavior Health in Nome. After graduating with her doctorate in 2017 Dr. Giroux worked in Ohio as an assistant professor of social work and served as a regional director for the Ohio NASW. Dr. Giroux is licensed as an LSW in Hawaii and her clinical theoretical orientation is Acceptance and Commitment Therapy.
Dr. Giroux's dissertation and subsequent research has focused on sexual assault survivorship in rural areas. Dr. Giroux's research interests include research interests include substance abuse prevention, suicide prevention and sexual assault prevention and post-vention. Dr. Giroux comes from a rural area and has experience providing clinical services and conducting research in rural areas. Dr, Giroux is currently a member of the Society for Community Research and Action Rural Interest group. Dr. Giroux is specifically interested in the intersection of these social issues and rural communities. In her free time Dr. Giroux enjoys hiking, snorkeling, and traveling.
Publications
Giroux D, Smith E, Decker K. (In Press). Community garden initiative to help reduce food insecurity. The Community Psychologist, 52(1).
Giroux, D. (2017). The Heart of the Grizzly: Understanding Sexual Assault in a Rural Context. PhD Dissertation. University of Alaska Anchorage. Ann Arbor MI, Proquest 10606254.
Giroux, D., Bacon, S., King, D., Dulin, D. & Gonzalez, V. (2014).  Examining perceptions of a Smartphone-Based Intervention System for Alcohol Use Disorders. Telemedicine and Ehealth 10, 923-929 DOI: 10.1089/tmj.2013.0222
Helm, S., Okamoto, S. K., Kaliades, A., Giroux, D. (2014) Drug Offers as a Context for Violence Perpetration and Victimization. Journal of Ethnicity in Substance Abuse 13(1), 39-57. DOI: 10.1080/15332640.2013.853015.
David, E. J., Sumie, O., Giroux, D. (2014) Conceptualizations and Models: A Set of Guiding Principles to Advance Concepts in Multicultural Psychology, Chapter in the APA Handbook of Multicultural Psychology, Vol. 1: Theory and research. (pp. 85-104). Washington DC, US: American Psychological Association.
Okamoto, S. K., Kulis, S., Helm, S., Edwards, C., & Giroux, D. (2014). The social contexts of drug offers and their relationship to drug use of rural Hawaiian youth. Journal of Child & Adolescent Substance Abuse, 23(4), 242-252.
Dulin, P., Gonzales, V., King, D., Giroux, D., & Bacon, S. (2013). Using theory and empirical evidence to build a Smartphone-based, self-administered treatment system for alcohol use disorders. Alcoholism Treatment Quarterly 31, 321-336.
Okamoto, S. K., Helm, S., Giroux, D., & Kaliades, A. (2011). "I no like get caught using drugs":Explanations for refusal as a drug resistance strategy for rural Native Hawaiian youth. Journal of Ethnic & Cultural Diversity in Social Work, 20(2) 150-156. DOI: 10.1080/15313204.2011.570131
Okamoto, S. K., Helm, S., Giroux, D., Kaliades, A., Kawano, K. N., Kulis, S. (2010) A typology and analysis of drug resistance strategies of rural Native Hawaiian youth. Journal of Primary Prevention 31, 311-319. DOI 10.1007/s10935-010-0222-8
Edwards, C., Giroux, D., & Okamoto, S. K. (2010) A review of the literature on Native Hawaiian youth and drug use: Implications for research and practice. Journal of Ethnicity in Substance Abuse 9:153–172.  DOI: 10.1080/15332640.2010.500580
Okamoto, S. K., Kulis, S., Helm, S., Giroux, D., & Edwards, C. (2010) Gender differences in drug offers of Native Hawaiian youth in rural communities: A Mixed Methods Analysis. Journal of Women and Social Work. 25(3) 291-306  DOI: 10.1177/0886109910375210
Okamoto, S. K., Helm, S., Giroux, D., Edwards, C., & Kulis, S. (2010). The development and initial validation of the Hawaiian Youth Drug Offers Survey (HYDOS). Ethnicity & Health 5(1), 73-92. DOI: 10.1080/13557850903418828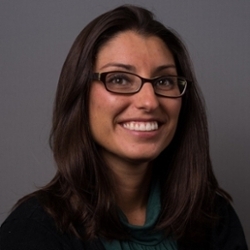 Assistant Professor
PhD, MSW
  Send email
  808-236-3521
  WP1- 426