Amy Sadek PhD, OTR/L, DipACLM
Graduate College of Health Sciences - Department of Occupational Therapy
Director of Capstone Education and Assistant Professor 
Education: 
PhD, Rehabilitation Science, Loma Linda University, School of Allied Health Professions 
MOT, Occupational Therapy, Loma Linda University, School of Allied Health Professions 
BS, Nutrition & Food Science, California State University, San Bernardino 
Dr. Sadek lives in Southern California and has been an occupational therapist since 2013 serving diverse populations with a wide range of needs across the Inland Empire and Orange County areas. During her time in practice, she identified several opportunities for occupational therapists to offer health promotion services across the lifespan and in a variety of traditional and emerging practice areas.  
Dr. Sadek's professional experience as a licensed occupational therapist ranged from serving students from preschool through high school in the public-school systems, offering teletherapy to school districts in rural areas who had limited direct access to an OT, and serving children in outpatient pediatrics. Additionally, Dr. Sadek has worked with adults and older adults in acute rehab and independent/assisted living with a focus on lifestyle medicine and health promotion for the aging adult. In 2017, Dr. Sadek gained experience as an adjunct faculty which served as a springboard to her love of teaching and transitioned to academician full time in 2021. In following her passion for health and wellness, Dr. Sadek became a Board-Certified Diplomate in Lifestyle Medicine by the American College of Lifestyle Medicine and uses this passion as a bridge to connection with her scholarship projects in OT. She has presented on a variety of topics at the local, state, and national levels on lifestyle and health promotion for both children and adult populations. She also has an interest in exploring scholarly projects related to teaching and student wellness as well as human centered design. Dr. Sadek has published articles in the American Journal of Occupational Therapy, Integrative Medicine: A Clinician's Journal, Advances in Mind Body Journal, and AOTA OT Practice.  
Some of her favorite occupations include cooking and baking plant-based recipes, reading, physical activity, spending time in nature, playing ping pong, traveling, organizing, and being with friends and family.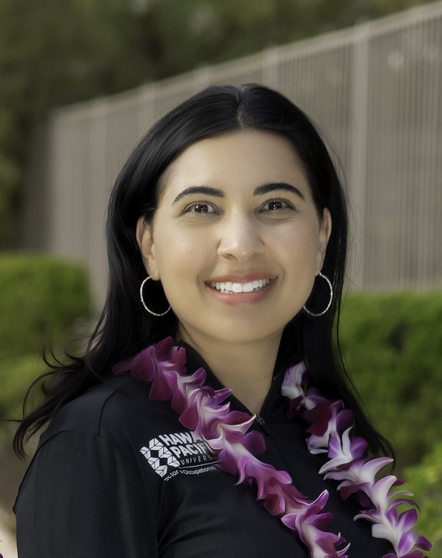 Assistant Professor
Director
PhD, OTR/L, DipACLM
  Send email
  (808) 236-3537