HUI SRC
WELCOME TO HUI SRC
Aloha! We are HPU's Undergraduate Infrastructure Student Research Center (HUI SRC). Funded by the National Institute of Health (NIH) and the National Institute on General Medical Sciences (NIGMS) we focus on two major values in the sciences of biomedicine and health: entrepreneurship and research. The purpose of HUI SRC is to enrichen and create a greater representation in the fields of biomedical and health research in the Native Hawaiian and Pacific Islander (NHPI) community; however, we are inclusive and welcoming to all who would like to join our organization. Regardless if your major is not in the biomedical or health sciences, we encourage our students studying in other academic fields to take on the challenges to expand their abilities by tapping into our many resources and research opportunities that we have to offer. There's always a place for our students in HUI SRC as we operate as one. In fact, we used the acronym HUI, because in native Hawaiian, the term 'hui' directly refers to group of people, a village, or in ways a family. We at HUI SRC are more than academic colleagues. We are a family! We will help each other in guiding and nurturing our members to excel in academia and hopefully in life.
HUI SRC Program Acknowledgement Statement: "This project is supported by a grant from the National Institute of Health (NIH), National Institute of General Medical Sciences (NIGSMS), Award number: U01 GM138435. The content is solely the responsibility of the authors and do not necessarily represent the official view of the National Institute of Health."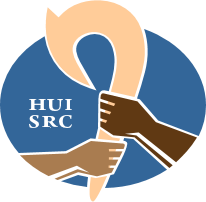 The listed below are information on eligibility, HRCC, tiered mentoring, member incentive program, and our interest / sign-up forms. We will provide as much as information as possible, and if you have any questions, feel free to contact us at HUISRC@hpu.edu
ELIGIBILITY
Here at HUI SRC, we welcome all students from all background and field of studies, not just those in medicine. If we can help expand your academic goals and potential career, we recommend utilizing HUI SRC's biomedical research design, regardless if your degree is in a different science or in arts. A well rounded academic experience sets precedence for a diverse and prepared future. Therefore, our eligibility to join is simple:
Have minimum cumulative grade point average (GPA) of 2.75.
Expressing interest in growing your academic experience using health-related research or have a goal to obtain a biomedical career.
Be able to maintain an active membership status (i.e. maintain the minimum required GPA and attend five (5) activities per semester).
HRCC 2023
Health Research Concepts Competition (HRCC)
Two phase process

Concept Paper Form (HRCC Concept Paper Form, Faculty Mentor Letter of Support, CV/Resume)
Full Proposal (4 to 6 pages, internal and external review)
Individual students or HUI of 2 - 3 students
Annual HRCC Symposium
Workshops on research conceptualization, grant writing, etc.

The HRCC is the SRC's main initiative for guiding students through a navigable process of developing their own research project. It centers on student creativity and autonomy to develop, refine, and conduct a research.
Get the chance to earn a grant award up to $5000 per health-related research project. Perfect opportunity to begin a thesis or dissertation in higher education, prior to attending graduation with your undergraduate degree.

TIERED MENTORING
Faculty Advisors and Principle Investigators (PI): Dr. Scott Okamoto & Dr. David Horgen.
Faculty Mentors, Near-Peers and Peers: guidance on literature reviews, hypothesis, recruitment, lab procedures and use; assess productivity; troubleshoot; assist with publication; develop identity as scientist. Mentor-Mentee training - expectations, communication, bias, ethics (National Research Mentoring Network training, networking, professional opportunities).
Entrepreneurship Training (OHA).
Leadership Training (PILI).
Community Engagement Training (Waianae Coast Comprehensive Health Center and KULA no na po'e Hawai'i): cultural protocol; making biomedical research relevant to community (e.g., homelessness, keiki to kupuna, technology, food insecurity, indigenous medicine, CHWs); provoke creativity, entrepreneurship, leave a legacy for community.
Scientific Workforce: Jobs Tank.
Graduate School Preparation: workshops, training, tutoring, application.
External Internship Placements: potential external internship.
Founder of HUI SRC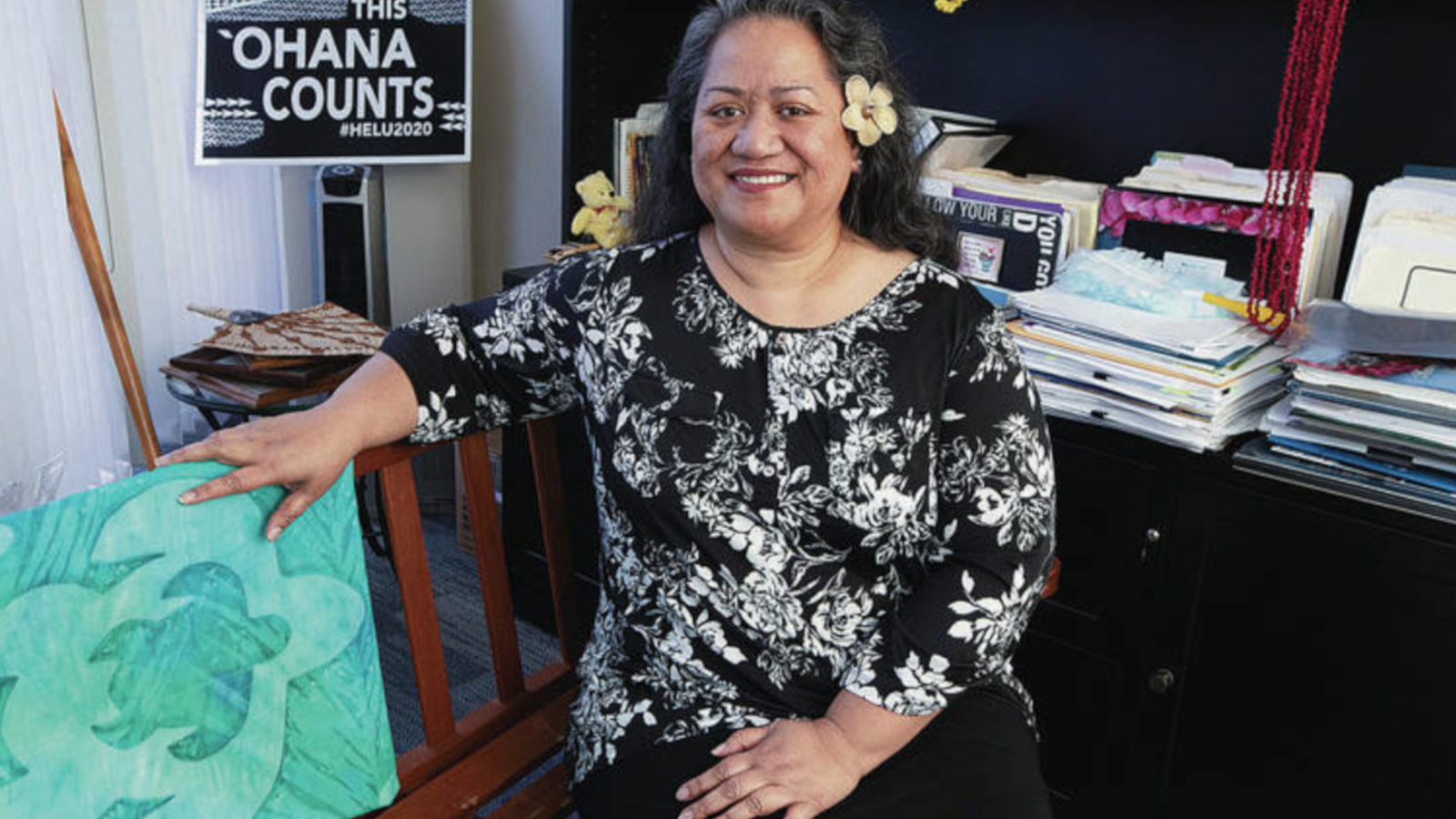 Dr. Halaevalu Vakalahi
Principal Investigators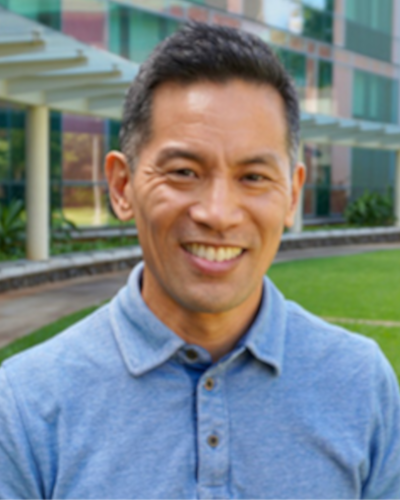 Dr. Scott Okamoto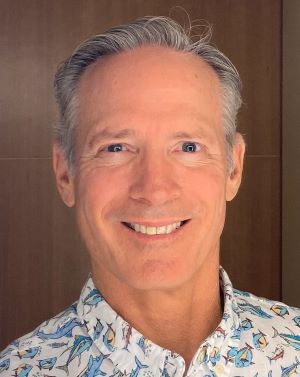 Dr. David Horgen
Project Manager, Research Coordinator, & Advisor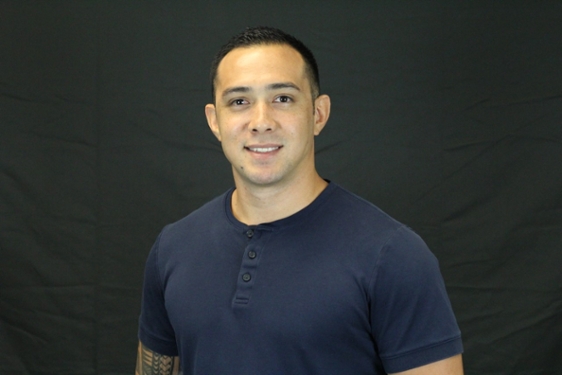 Mr. Blaize S. Kaumatule, M.A.
FACULTY MENTORS
Faculty Members

Research Focus

Email Address

Gideon Berger, Ph.D.

Synthesis of naturally occurring drug leads

Gberger@hpu.edu

Patricia Burrell, Ph.D.

Transcultural nursing, cultural competence

Pburrell@hpu.edu

Christopther Capaldo, Ph.D. *

Inflammatory bowel disease pathogens

Ccapaldo@hpu.edu

Nita Jane Carington, Ed.D.

Critical care nursing, leadership

Ncarrington@hpu.edu

Yongli Chen, Ph.D.

Neurodegenerative disorders (Alzheimer's, Parkinson's disease)

Ychen@hpu.edu

Erica Collazo Vargas, Ph.D.

Sexual Health, health promotion

Ecollazovargas@hpu.edu

Lori Daniels, Ph.D.

PTSD; veterans' issues

Ldaniels@hpu.edu

Jon Davidann, Ph.D.

Modern US-East Asian History, Modern World History, American Intellectual History

Jdavidann@hpu.edu

Lyndall Ellingson, Ph.D.

Transgender Pacific Islander Health

Lellingson@hpu.edu

Danielle Giroux, Ph.D.

Indigenous mental health; domestic violence

Dgiroux@hpu.edu

Brenden Holland, Ph.D.

Conservation biology, ecology, and genetics. Research centers around biodiversity and its impact on environmental health including studying the effects of invasive species on ecosystem services in the Pacific islands

Bholland@hpu.edu

David Horgen, Ph.D. *

Marine and natural products chemistry

Dhorgen@hpu.edu

Jessica Jacob, Ph.D.

Marine Mammal Biology, Infectious Diseases in Aquatic Organisms, Disease Mitigation Strategies including Vaccines and Probiotics, Molecular Biology, Microbiology

Jjacob@hpu.edu

Brenda Jensen, Ph.D.

STEM education for native Hawaiian youth

Bjensen@hpu.edu

Yena Kim, Ph. D.

Biomath- epidemiological model, immunological model, immuno-epidemiological model; Numerical Analysis; ODE; PDE

Ykim@hpu.edu

James Lawrence, Ph.D.

EEG lab examining learning, memory, focus and anxiety

Jlawrence@hpu.edu

Linda Lierheimer, Ph.D.

European history, gender studies

Llierheimer@hpu.edu

Cynthia Lynch, Ph.D.

Public affairs, administration and management; Ethics in Public Service; Non-profit sector, non-profit management, grant writing; Organizational design, strategic planning; Research methods, survey research, program evaluation

 Clynch@hpu.edu

Jennifer Lynch, Ph.D.

Chemistry of plastic population in the ocean

Jmlynch@hpu.edu

Tammy Martin, Ph.D.

Native Hawaiian women and trauma

Tlmartin@hpu.edu

Peter Mataira, Ph.D.

Decolonizing research methodologies; Indigenous health

Pmataira@hpu.edu

Edna Magpantay-Monroe, Ed.D.

Mental health, health disparities, indigenous population

Emmonroe@hpu.edu

Suketu, Naik, Ph.D.

Engineering, Nonlinear Dynamics using Analog Integrated Circuits, RFIC, and Micro Electro Mechanical System devices

Snaik@hpu.edu

Olivia Nigro, Ph.D.

Marine biology, microbial ecology, microbiome studies of Hawaiian ecosystems w/focus on pathogenic microbes and viruses

Onigro@hpu.edu

Scott Okamoto, Ph.D. *

Health disparities, substance abuse prevention

Okamotos@hawaii.edu

Kelsie Okamura, Ph. D.

Youth behavioral health, psychometrics and measurement development, and youth internalizing psychopathology

Kokamura@jbcc.harvard.edu

Ngoc Phan, Ph.D.

American politics, political behavior, political psychology, and race and ethnicity

Ntphan@hpu.edu

Sharniece Pierce, OTD.

Upper Extremity rehabilitation, neurological conditions, health and wellness

Smpierce@hpu.edu

Tracey Recigno, Ph.D.

Health professions leadership development; Clinical Reasoning

Trecigno@hpu.edu

Mark Tjarks, Ph.D.

Grant writing

Mtjarks@hpu.edu

Carmella Vizza, Ph.D.

Biogeochemistry, microbial ecology, water quality, wetland conservation, environmental performance of bioenergy crops, nitrogen fixation, methane production and emissions

Cvizza@hpu.edu

Lei Wang, Ph.D. *

Neurodegenerative disorders (Alzheimer's, Parkinson's disease)

Lwang@hpu.edu

Patricia M. Young, Ph.D.

Dynamic stability and balance in adults

Pmyoung@hpu.edu

* = NIH-funded researcher
INSPIRATION SERIES
Our Inspiration Series is HUI SRC's very own TED Talk where we invite speakers voted by your peers to speak, enlighten, and inspire one another. It is targeted to give our members a spark of ideas and strategies that may jumpstart their academic endeavors and outlook on a career in entrepreneurial research. Stay tuned because as our semesters go on, we will share some of our Inspiration Series with all of you to get a taste of what HUI SRC has to offer.
MEMBER INCENTIVE PROGRAM
To sustain member activity and motivation, the MIP will award participation and achievement of milestones (e.g., submitting a research concept, presenting at conferences, publishing a paper), recruiting and mentoring new members, taking leadership roles in research, engaging in community and university services and research, etc. MIP points will be used towards achieving higher HUI SRC membership levels.

SIGN-UP INTEREST FORM
To sign up, please click below or scan the QR code on the right, and it will re-direct you to our sign up form. From there, you will input your information and we will notify you through email if you have been accepted into HUI SRC. Please use your HPU email address, and keep a look out for our email. We hope to hear from you soon! CLICK HERE!!!