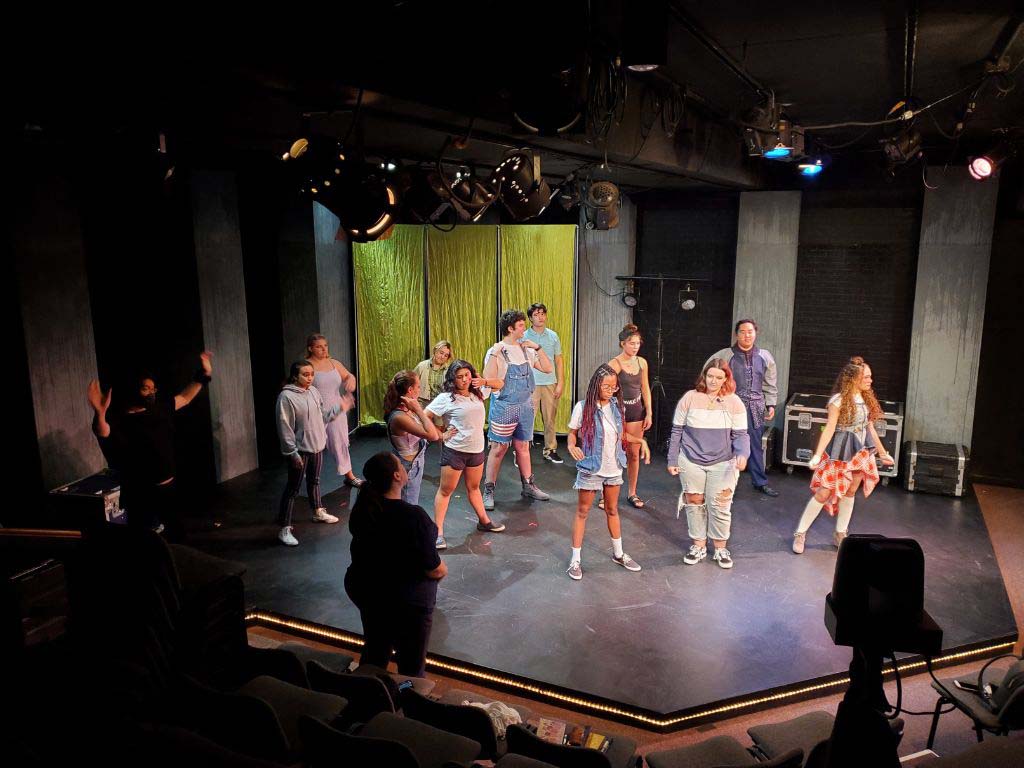 HPU student-actors preparing for A Midsummer Night's Dream.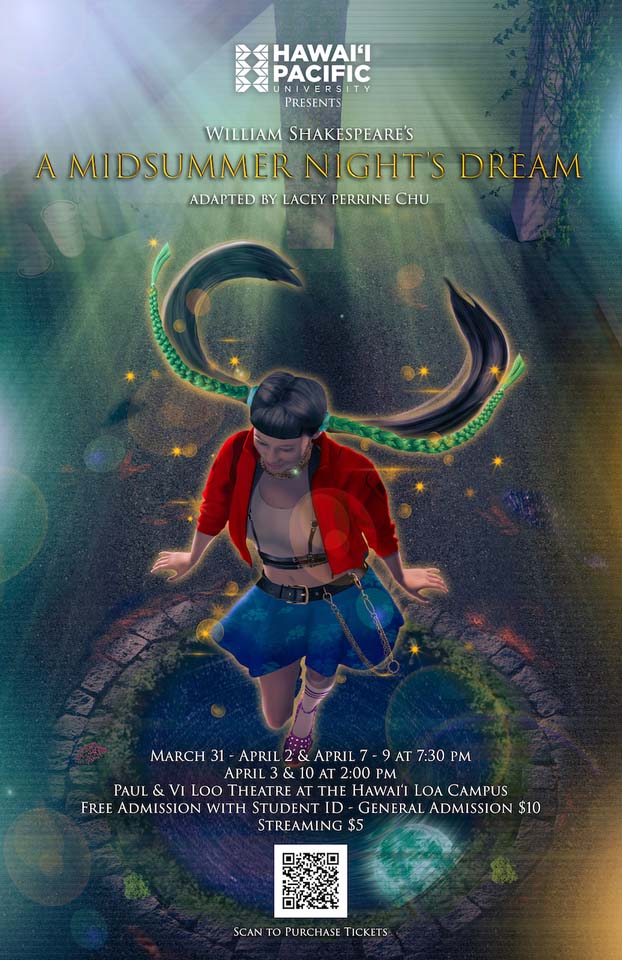 .
HPU Theatre's spring 2022 production of William Shakespeare's A Midsummer Night's Dream debuted Thursday, March 31 at the Paul and Vi Loo Theatre at Hawaii Loa campus. The play is fast-paced and condensed, exploring love in a forest where music is literally magic. The script was adapted by Lacy Perrine Chu and directed by HPU adjunct professor of theatre Sharon Garcia Doyle. 
"The cast of the HPU Theatre spring production is made up of 12 all-HPU student actors who have been working very hard in preparation for the show," said Garcia Doyle. "They've had to learn lines, study and analyze Shakespeare's text, practice vocal and acting technique, learn how to craft character physicality in addition to choreography for over two months in preparation for the show. They have had to balance a demanding rehearsal schedule along with their family, school, and work responsibilities."
Chu's adaptation of the play was originally created as a touring production with a cast of four for the Hawaii Shakespeare Festival as a way of introducing audiences to Shakespeare for the first time, noted Garcia Doyle. In HPU's production of A Midsummer Night's Dream, the fairies are omnipresent but invisible to the human characters.
All HPU students (with student ID) receive free admission to the production that runs through April 10. General admission is $10 and live-streaming tickets are $5. The show runs for approximatly 55 minutes.
For tickets and additional information on HPU Theatre click here.     
Showtimes:
March 31 - April 2 & April 7 - 9 at 7:30pm
April 3 & 10 at 2:00pm
Location:
Paul and Vi Loo Theatre
Hawai'i Pacific University
45-045 Kamehameha Highway
Kaneohe, HI, 96744