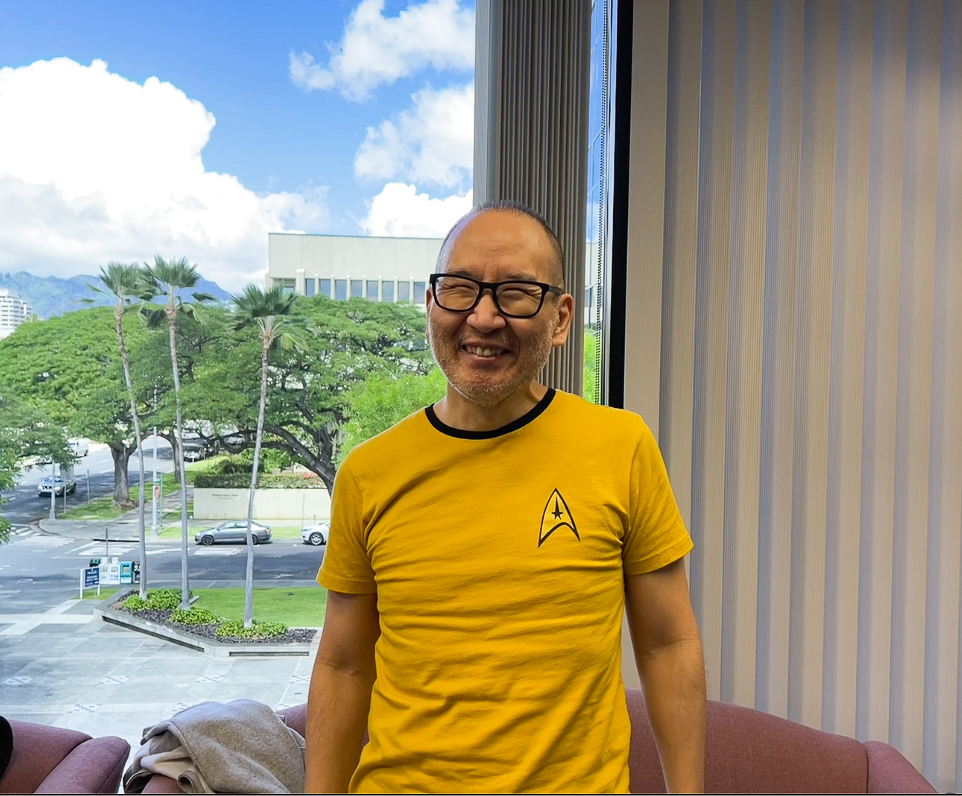 Vincent Tsushima, Ph.D..
Professor Vincent Tsushima, Ph.D., has taught psychology at HPU for over 20 years. He received his Ph.D. from St. John's University and his J.D. from Fordham University Law School. Born in New York and raised in Hawai'i, Professor Tsushima has a remarkable ability to connect with students, making the pursuit of an undergraduate and/or graduate degree in psychology at HPU both fun and tremendously rewarding.
" I love teaching at HPU for many reasons, but foremost among them are our students who are intelligent, open-minded, and adventurous. A professor could not be luckier," said Professor Tsushima. 
Professor Tsushima teaches introduction to psychology, group counseling, forensic psychology, tests and measurements in psychology, abnormal psychology, research practicum, ethical and professional issues in clinical mental health counseling, and therapeutic interventions. He has conducted research in the areas of behavioral medicine and forensic psychology and is currently conducting research in neuropsychological assessment. Professor Tsushima is currently the Director of the Doctorate Program in Clinical Psychology (PsyD) at HPU.
When not in the classroom Professor Tsushima enjoys playing guitar and piano at home, and occasionally live on stage. He has played in several bands throughout his life and always looks forward to the next chance to jam with friends and family.
" Reading books and playing music have always made my brain happy," said Professor Tsushima.
To learn more about the psychology program at HPU and the degree opportunities available in the College of Liberal Arts click here.