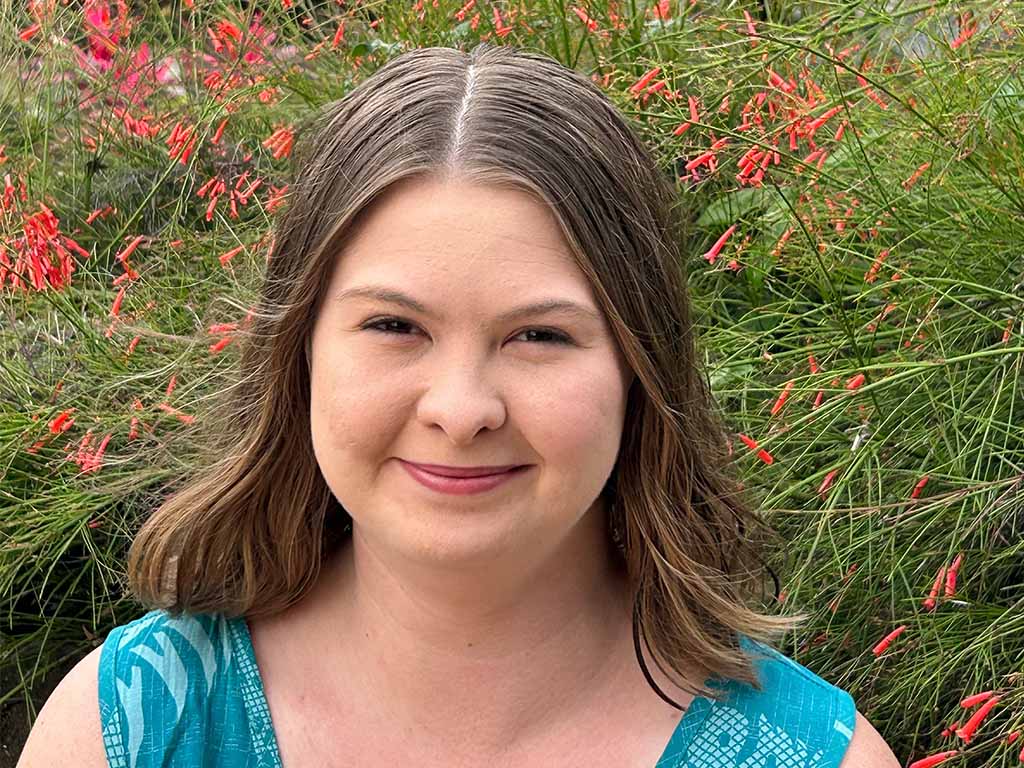 Peyton Smith.
HPU has signed alumna Peyton Smith '21 as its new head coach of acrobatics and tumbling. Smith joins HPU after a short tenure at Kutztown University of Pennsylvania where she was the assistant coach for acrobatics and tumbling. She was part of the first hirings in program history and helped the Golden Bears finish with a 3-3 record.  
"I am very excited and honored to be returning to HPU," said Smith. "My time on the HPU acrobatics and tumbling team was an amazing experience. I am thrilled to be a part of this wonderful 'ohana once again."
Smith earned her bachelor's degree in marine biology from HPU in 2021 where she was in acrobatics and tumbling for three years. During the 2018-2020 seasons, Smith filled the positions of topped, based, backspot, and tumbled. She was also a part of two NCATA Nationals appearances with the Sharks.
In her time in the sport, Smith has compiled over a decade of playing experience to add to her in-depth knowledge of the sport that includes three appearances at Regionals and Westerns, and experience competing in dance and cheer in her upbringing. While living in Hawai'i, Smith was head coach and coordinator for Kokokahi Gymnastics in Kāneʻohe, a not-for-profit gym, where she oversaw the team's practice plans and taught choreography.
"We are so happy to have Peyton return to HPU and lead our acrobatics and tumbling team to the next phase of competition," said HPU Executive Director of Athletics Debbie Snell, Ed.D. "She loves HPU and has strong community ties from her time on the acro team. The NCATA and Kutztown staff highly recommend Peyton as she is well known and respected in the NCATA community. She has completed specialized training with NCATA, which also provides a strong mentorship program. Please join me in welcoming Peyton to our Sharks 'ohana!"
HPU acrobatics and tumbling begin their season on March 5, 2023, and their first game is against East Stroudsburg University at the HPU Shark Tank.
To learn more about the HPU acrobatics and tumbling program click here.