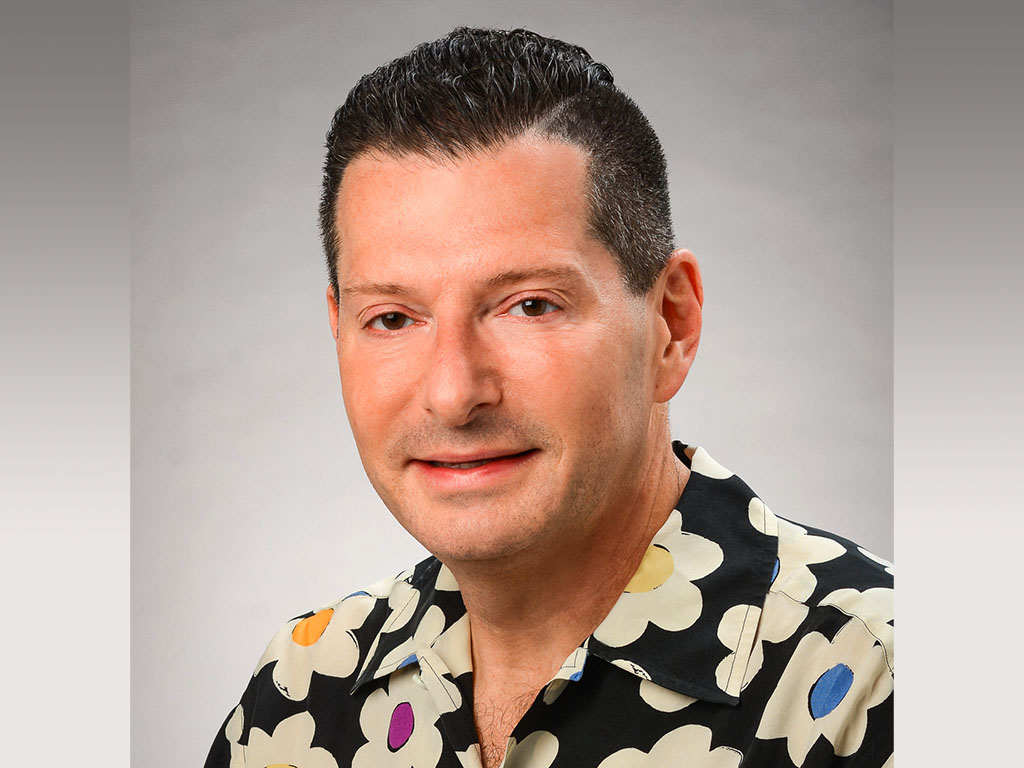 Mark Rosenbaum.
HPU has selected Mark S. Rosenbaum, Ph.D., dean and professor of marketing with the Graham School of Management at Saint Xavier University in Chicago, as the next dean of the HPU College of Business.
President John Gotanda noted that Rosenbaum's extensive background as a leader in business education will help build bridges of opportunity for HPU students. 
"As one of the largest occupants of real estate in downtown Honolulu, HPU is an integral force in the community, and I'm looking forward to Dr. Rosenbaum working with our many partners and developing new ones to provide even more internships, mentorships and other helpful connections for our business students," Gotanda said. "I'm also excited that Dr. Rosenbaum will be exploring innovative ways to partner with the local community on project-based learning opportunities that bring together business leaders, faculty and students to collaborate on real world projects." he added.
Prior to his leadership at St. Xavier Rosenbaum was chair and professor of the Department of Retailing at the University of South Carolina, the Kohl's Professor of Marketing at Northern Illinois University, and an assistant professor in the Department of Marketing at the University of Hawai'i at Manoa. Rosenbaum is a two-time Fulbright Scholar (Cambodia, 2009; Nepal, 2015) and a Fulbright Specialist (Uzbekistan, 2019), a research fellow at Arizona State University's W.P. Carey School of Business, and a visiting professor of marketing at Universidad de Externado in Bogota, Colombia, and the American Hotel Academy in Brasov, Romania.
"I am excited and honored to be given the opportunity to lead HPU's College of Business. I plan to work closely with faculty, students, alumni, staff, and the business community, to create a College of Business that is entrepreneurial, innovative, and dedicated to ensuring that our students are equipped with competencies that help them obtain meaningful employment," Rosenbaum said.
"Most importantly, I want to focus on fostering engagement opportunities that bring together students, faculty, and practitioners, so that together, we create a College of Business that promotes Hawaii's local and regional economy and our community well-being."
Mark Rosenbaum earned his Ph.D. in marketing from Arizona State University. He also holds master's degrees in operations management from San Diego State University; interdisciplinary studies from New York University; and marketing from the University of Illinois at Chicago, along with a bachelor's degree in finance from Indiana University.
"We welcome Dean Rosenbaum as a leader who will add even more momentum to the HPU success story. With enrollment increases and expanded program offerings, we see even greater opportunities in the College of Business for learners at all levels," said Sr. Vice President and Provost Jennifer Walsh. 
"Our business degree programs are among HPU's most popular with undergraduates, and we are poised now, with Dean Rosenbaum, to also expand our leadership at the graduate level with our relevant excellence in HPU's MBA and Data Analytics offerings," Walsh added.
Rosenbaum serves as co-editor of the Journal of Services Marketing, an associate editor for the Journal of Business Research and the Service Industries Journal, and an editorial board member of several services and travel related journals.