The M.S. degree in cybersecurity is scheduled to be offered January 2024, and will become part of HPU's comprehensive suite of cybersecurity offerings.

HPU students in a cybersecurity course at HPU.
HPU is set to make history as the first and only university in Hawai'i to introduce a Master's of Science in cybersecurity. The M.S. in cybersecurity is a coveted degree where graduates can work at elite technology companies and government agencies like Google, Amazon, and the National Security Agency (NSA).
The degree is scheduled to be offered January 2024 and will become part of HPU's comprehensive suite of cybersecurity offerings that include an associate degree, bachelor's degree, and certification courses.
HPU Cybersecurity Department Chair, Assistant Professor Cort Chambers, Ph.D., teaches cybersecurity at all degree levels at the University. Chambers details that the advantages of HPU's cybersecurity program include a comprehensive degree and multiple industry certifications in the field. Among these are CompTIA A+, Network+, Security+, and Cisco CyberOps Associate. HPU students have the unique opportunity to acquire these esteemed certifications while enrolled as university students, making HPU's cybersecurity program an unparalleled educational experience.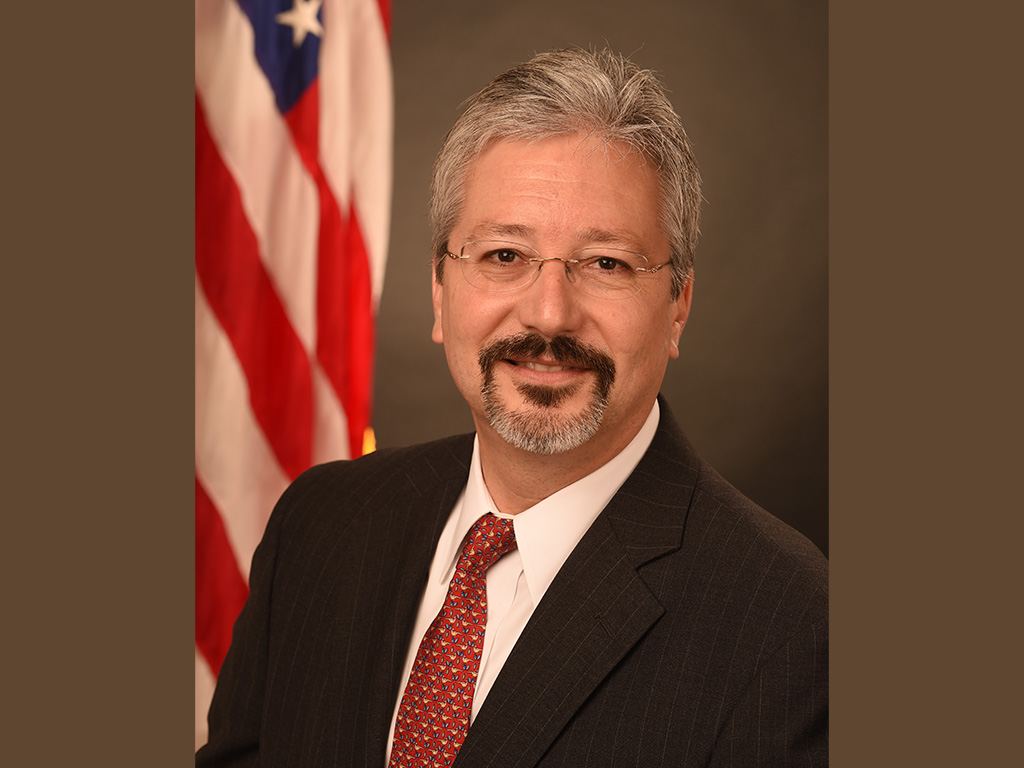 Cort Chambers, Ph.D.
"HPU's cybersecurity program has seen a remarkable increase in students since it began, and a reason for that is we offer CompTIA and Cisco certifications," Chambers said. "Employers want students to have these certifications when they graduate. When students have earned several industry certifications, along with their degrees, they are so sought after that we have employers visit HPU and recruit our cybersecurity students on a regular basis."
HPU has partnered with CompTIA and Cisco Systems to provide these certifications, which are designed to validate the expertise and competence of individuals in the cybersecurity field.
CompTIA and Cisco certifications take months to study for and HPU prepares students for these certifications on day one. Students study for eight weeks thoroughly learning the subject matter and then practice on hundreds of preparation test questions.
"At the end of a course, students take the corresponding certification, and once they have that certification secured, they move on to the next course. Students build that level of confidence and employers are assured that our students are highly knowledgeable, industry certified, and job ready."
Certifications that bachelor's degree students can earn are CompTIA A+, Network+, Security+, Cloud+, and Cisco CyberOps Associate.
"Master's degree students can earn advanced certifications that include Server+, PenTest+, and CySA+," says Chambers.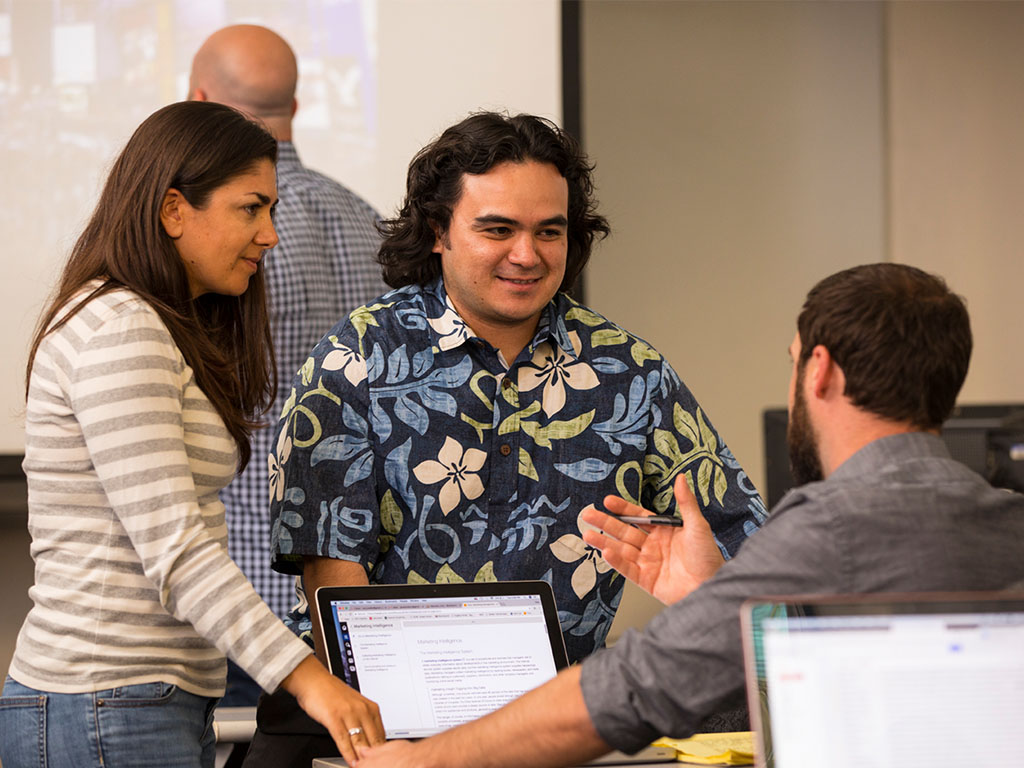 HPU students enrolled in the cybersecurity program are diverse and from a variety of backgrounds.
HPU students enrolled in the cybersecurity program are diverse and from a variety of backgrounds, including military personnel, nursing, and even hairstylists. 
"Our courses are designed for those who may be interested in changing careers, and for those interested in learning new skills and want to enter the lucrative field of cybersecurity," Chambers said.
Students who want to enroll in the M.S. in Cybersecurity do not need to have a B.S. in Cybersecurity, but rather a background in information technology or a drive to learn is a recommended prerequisite to entering the emerging field.
The cybersecurity career is one of the fastest growing fields in the country. According to the U.S. Bureau of Labor and Statistics, the demand for information security analysts is expected to skyrocket, with a projected 35% growth from 2021 to 2031. This growth rate surpasses the average for all occupations, signifying the increasing importance of cybersecurity in today's digital landscape. Over the next decade, approximately 19,500 openings for information security analysts are anticipated each year, on average.
Internship opportunities are available for HPU students. The Hawai'i National Guard office has committed to offering student internships, and HPU is in talks with Hawaiian Airlines and other companies to build various opportunities directly into the program.
Every cybersecurity course at HPU is taught both in-person and online. A student has the option to choose which delivery method works for them on their schedules.
"Some students start off in-person and then take courses online, and some choose to stay completely in-person," said Chambers. "It's totally dependent on the student's preference. You can switch to the option that works for you."
To learn more about the exciting field of Cybersecurity at HPU, click here.