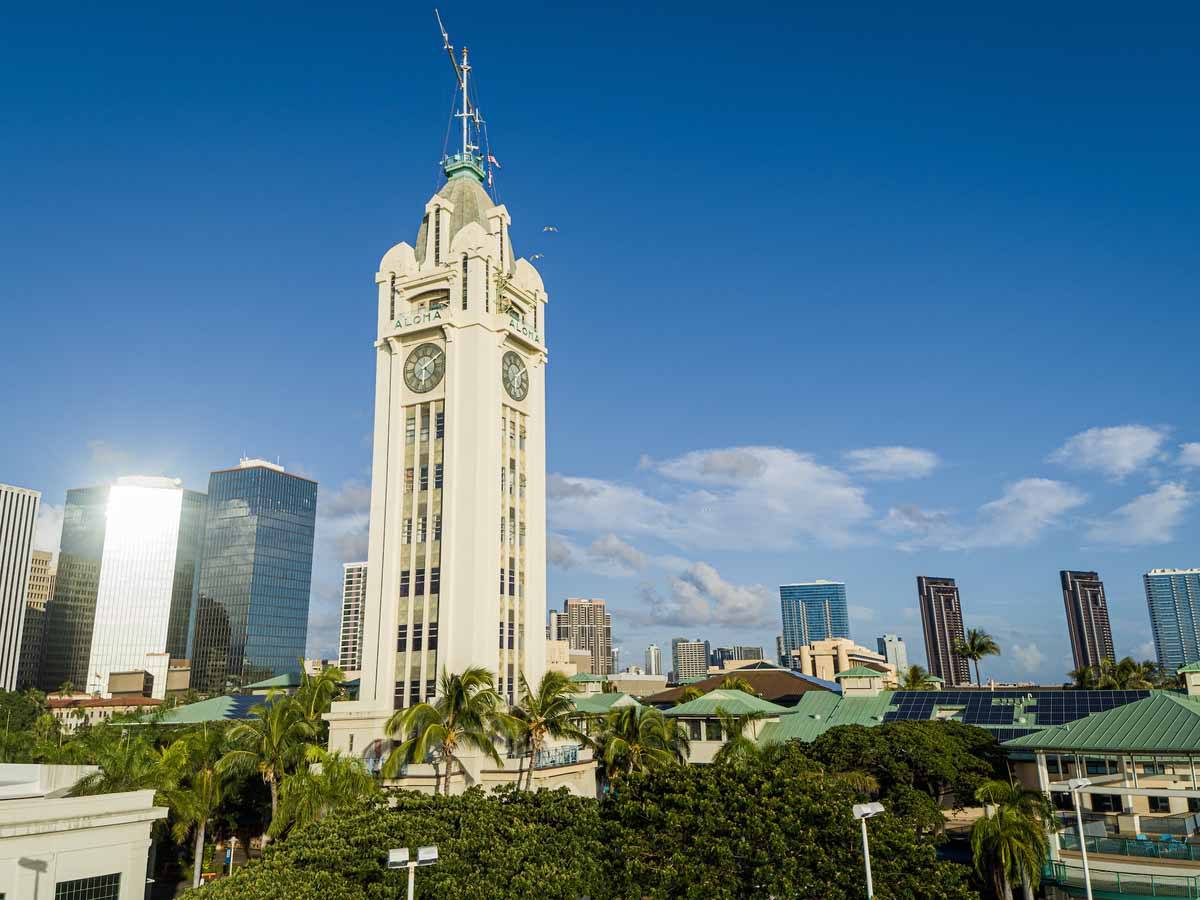 Aloha Tower.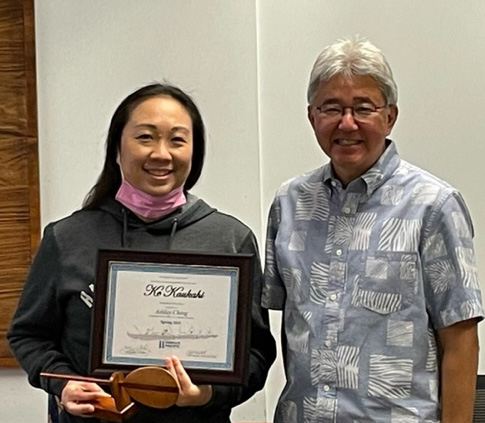 Ashley Ching (pictured left with President Gotanda).
The Special Events and Recognition Committee, on behalf of the Staff Council, presented the Spring 2022 Ke Kaukahi Recognition of Excellence award to Ashley Ching, Executive Assistant to the President.   
Ashley embodies the University's values of aloha, kuleana, and pono. She completes every task with care and attention and in the best interests of HPU and its students.
She is, without doubt, the glue that is essential to the seamless workings of the Board and emergency actions and communications within the Offices of the President and University Counsel. Without fail, she is a University ambassador at every major Board and University event. 
Her award nominator says Ashley "works tirelessly and without complaint, regularly volunteering for community service at all major University events and regularly supporting her employee family in other departments." Ashley is "an incredible unsung hero with a warm and positive impact on all who work with her." Without Ashley, HPU would not be able to function on all cylinders with due care and regard for the many special members of the HPU 'ohana and the surrounding community.