Patricia Burrell (bottom row, second from left) and Leeah Javier (bottom row, first from left) represented HPU at the conference.

Patricia Burrell at the conference.

Leeah Javier at the conference.
HPU School of Nursing Professor Patricia Burell, Ph.D., APRN APMHCNS-BC, CNE, and Assistant Professor Leeah Javier, DNP, RN, presented their research papers at the 2nd World Nursing and Healthcare Congress in Valencia, Spain on June 21-22, 2023.
The conference centered around sharing research findings and promoting scientific discovery and innovation on a global scale. Burell and Javier's presentations showcased their contributions to the field of nursing and advanced the exchange of knowledge and ideas among attendees.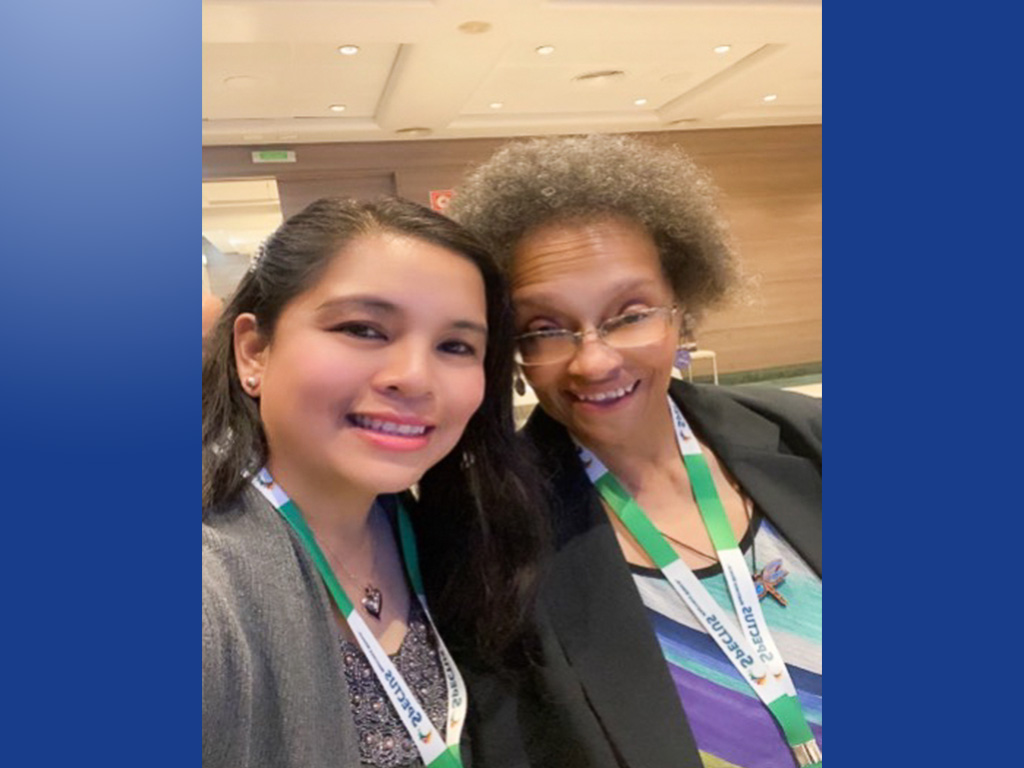 Leeah Javier and Patricia Burrell at the conference.
"Representation of HPU School of Nursing faculty in these international conferences supports our University's mission," said HPU Dean and Professor of the School of Nursing Edna Magpantay-Monroe Ed.D., APRN, CMCDP.  "Our faculty's ability to showcase their scholarship of interests shows their desire to contribute to the health and wellbeing of the global society."
Burrell and Javier represented HPU at the conference and were joined by delegates from other universities across the globe, including those in Belgium, Portugal, Norway, Austria, Qatar, Saudi Arabia, China, Italy, Romania, and Jamaica.
At the conference, Burrell and Javier were recognized for their participation with certificates of recognition. In addition, Javier was honored to serve as a moderator for the event, further highlighting her expertise and leadership in the field of nursing.
To discover more about the School of Nursing programs and opportunities available at HPU, click here.