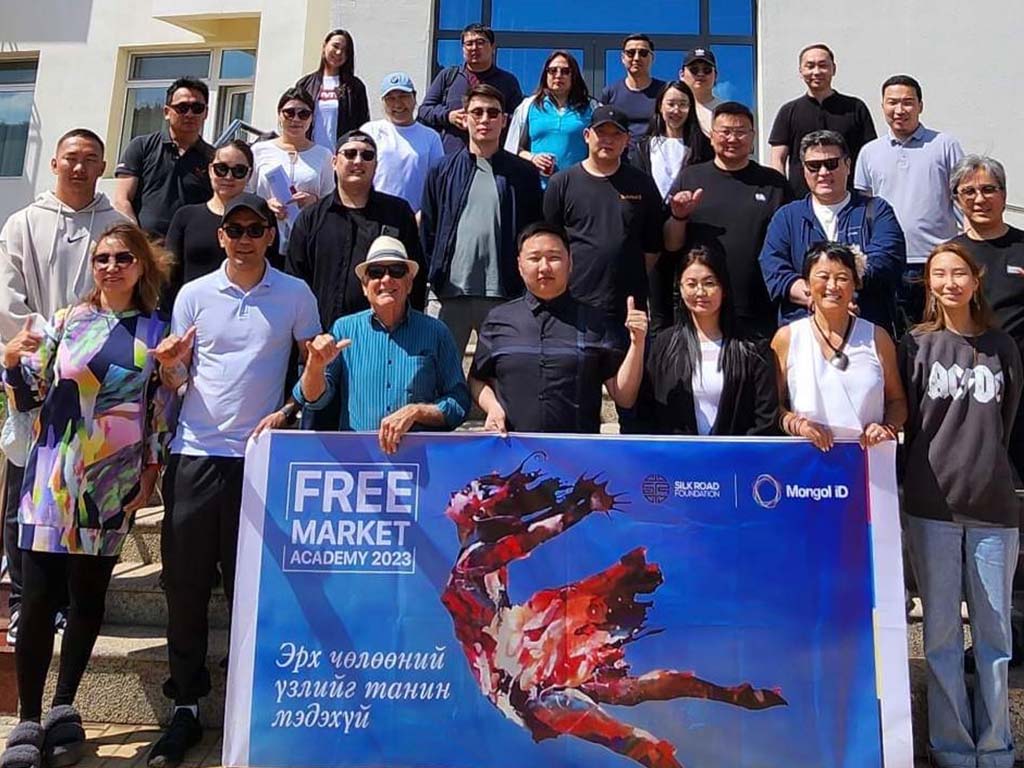 Ken Schoolland (first row, third from left).
HPU's distinguished Associate Professor of Economics Ken Schoolland, M.S.F.S., recently served as the primary speaker for six lectures at the Free Market Academy in Ulaanbaatar, Mongolia. The event was hosted by Silk Road Foundation, and Professor Schoolland's presentations were met with great enthusiasm and engagement.
After delivering presentations for five consecutive years from 2015 to 2019, the program had to be put on hold due to the COVID-19 pandemic. However, it has now resumed. Schoolland was also invited to present at the Centre for Policy Research and Analysis on Economics and Prosperity. 
Schoolland has been a professor at HPU for 44 years. He first started with Hawaii Loa College (merged with Hawaii Pacific) and has since taught economics at the University and helped run the Free Enterprise Club, the Reason Club, and the Hawaii Pacific Entrepreneur Club.  
He is the author of The Adventures of Jonathan Gullible, which has been published in over 50 languages and in over 85 editions. It is one of the most successful books on economics in recent memory.