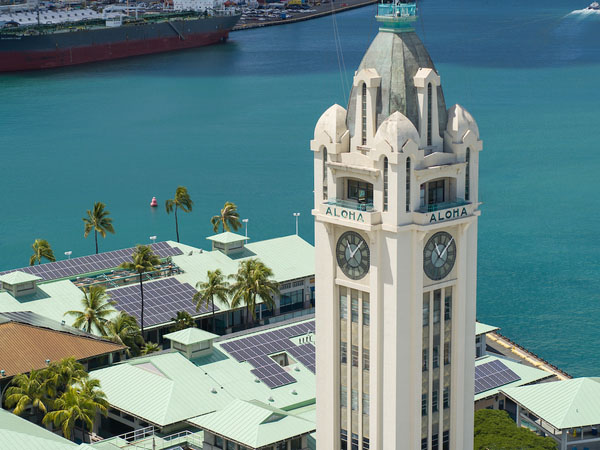 .
The strong correlation between alcohol consumption and sexual assault was a key focus of  a training session, bringing together graduating seniors of Kamehameha Schools (KS), the Kapalama, Maui, and Hawai'i campuses, and their parents.  In partnership with Hawai'i Pacific University, the KS Malama Ola division, which oversees the physical and mental health clinical services provided to KS students, hosted the Thursday, May 5, virtual session intended to inform and prepare students before starting their lives as emerging adults.       
The HPU 'We Care' team, AVP and Dean of Students Marites McKee, SVP and General Counsel Jan Boivin, and Title IX Coordinator Jason Howie, led the session.  McKee, Boivin, and Howie included scenarios that students could likely encounter in college or generally as emerging adults, providing students the opportunity to consider how they might choose to respond. Beyond educating students to be prepared and street-wise, the HPU team challenged students to stop, have the courage to intervene, get help, or assist a fellow student in need.
"The primary purpose of the session is to encourage students to talk with their parents about real-life examples of college and other emerging adult social settings," McKee said. "The session is intentionally timed just before high school graduation parties, with an appropriate emphasis on prevention and situational awareness." 
At the end of the evening's presentation, the HPU team encouraged the students and their parents to continue their conversations candidly. Discussion topics included students' experiences with alcohol, bystander intervention, healthy relationships, what-would-you-do scenarios, and available mobile safety apps like bSafe.
In 2012, Boivin and McKee co-founded the "We Care" program, committing to serve emerging young adults in Hawai'i's community through education, raising awareness, and facilitating honest, open conversations between students and their parents. The May 5 presentation marked the fourth time the HPU "We Care" team engaged with KS students and their families on this essential topic.