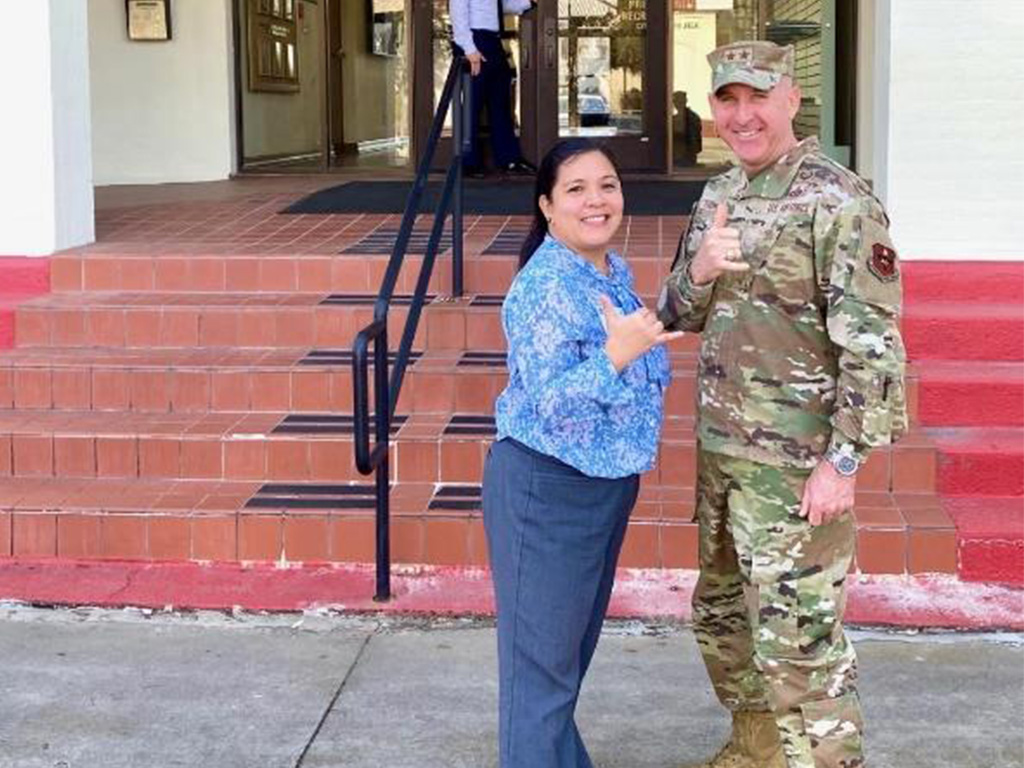 Leeah Javier with Maj. Gen. Edward Thomas, Jr., Commander of the Air Force, JBSA-Randolph.
HPU Assistant Professor of Nursing Leeah Javier, DNP, RN, was recently invited to join the U.S. Air Force "Health Professions Influencer" tour at Joint Base San Antonio-Randolph (JBSA-Randolph) from February 21-23, 2023. The primary objective of the tour was to demonstrate how the U.S. Air Force is a viable career opportunity for students pursuing a career in the healthcare field. 
"It was an honor to be recognized by the Air Force and was given the opportunity to be part of the Health Professions Influencer tour," said Javier. "I have represented HPU and the School of Nursing to the best of my ability, and we have networked with other universities and the Air Force as well. There are preceptorship and programs available for both our graduate and undergraduate students."
The tour included visits to medical and research facilities at JBSA-Randolph, Lackland Air Force Base, Brooke Army Medical Facility, the Center of Intrepid, the Texas Organization of Rural and Community Hospitals (TORCH), and the 59th Medical Wing Mission.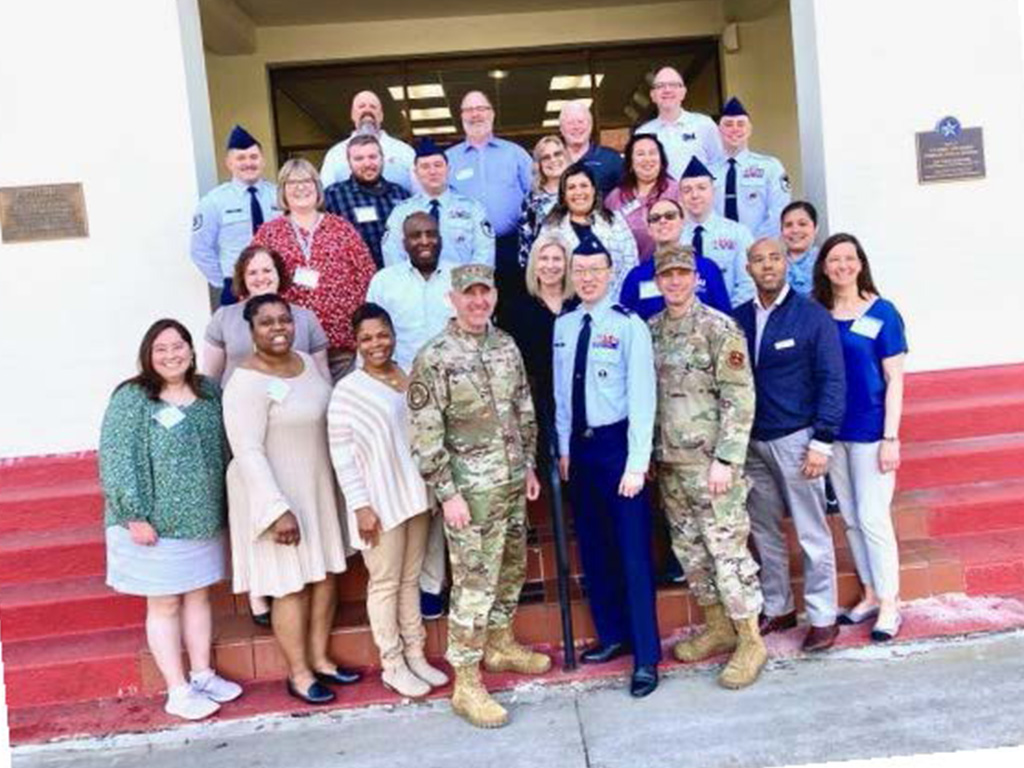 Participants of the Health Professions Influencer tour (Leeah Javier seen second row, far-right).
"We experienced one-on-one contact with several Air Force health professionals and received mission briefings from Air Force Recruiting Service and the 59th Medical Wing," said Javier. "Attending a Basic Military Training graduation was part of the culmination of the program."
There are many opportunities for HPU undergraduates and graduate students in the U.S. Air Force. Javier serves students by providing awareness of programs and scholarships so HPU students can benefit from those opportunities as they reach their career goals. 
"Attending the tour has given me a greater perspective on what the U.S. Air Force can offer our students and helps me to assist them should they choose this career path," said Javier.
All photos provided by Leeah Javier, with thanks to Lt. Col Alan Louie, TSgt. Janice Gonzales and Maj. Gen Edward Thomas, Jr. (AFRS JBSA Randolph, TX).