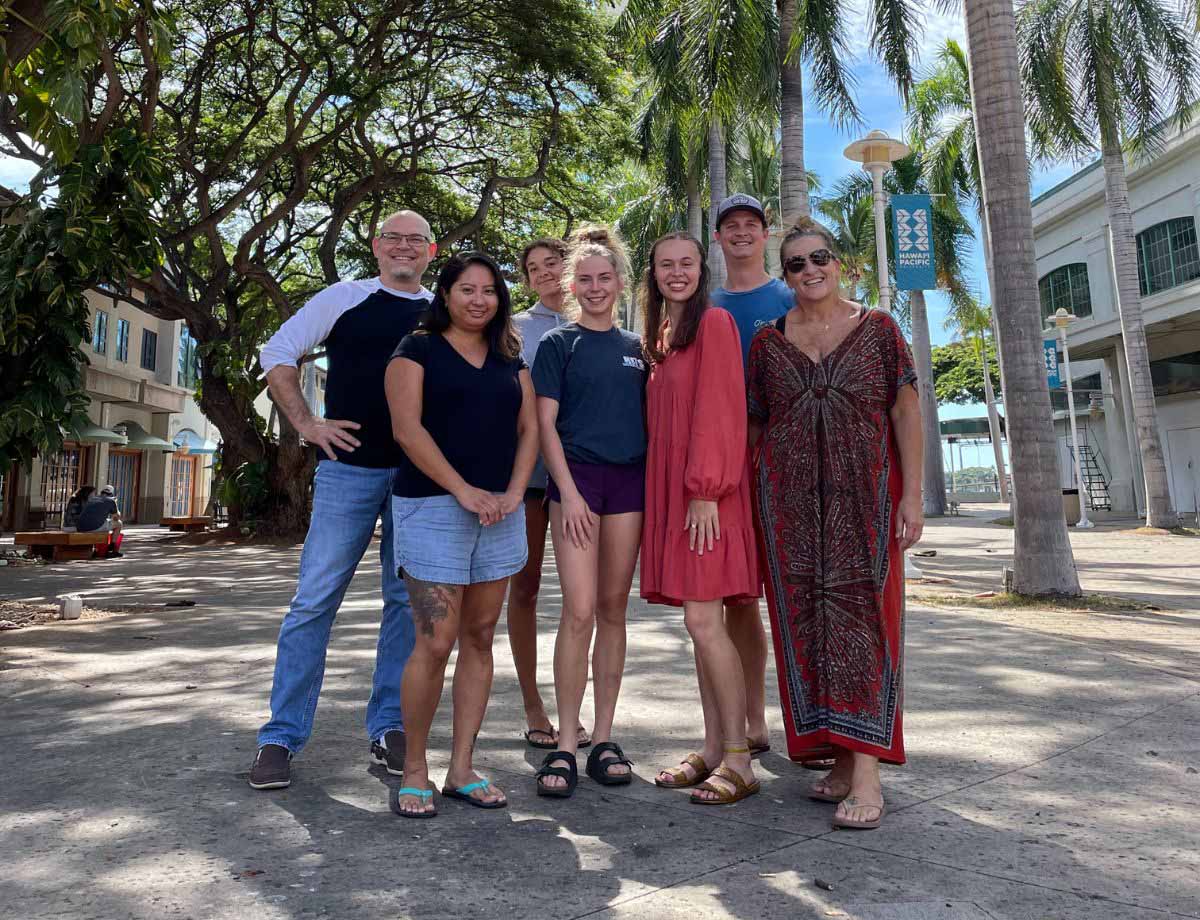 Pictured are: Serge A. Marek, Ph.D. (Department of History, Humanities, and International Studies faculty and UN Club Faculty Advisor), Sandra Garcia (UN Club Treasurer/MA SUST), Olivia Elmore (BA International Studies), River Feuling (BA Political Science), Makenna Cooley (BA International Studies), Keith Gray (MA DMS), Chrystie Brandt (MA SUST).
The HPU United Nations Club and the Department of History, Humanities, and International Studies are proud to sponsor six students to participate in the National Model United Nations Kobe, Japan 2022 conference from November 20 through 27. Model UN conferences are designed to model the process during United Nations gatherings. Working in both formal and informal sessions, students practice the skills needed for careers in diplomacy and international governance and engage in intense negotiations that result in formal UN resolutions. Schools from all over the world send teams representing various countries, and this year, the UN Club team is representing the Hellenic Republic (Greece). Students will also participate in two days of cultural tours, including visiting various shrines in Kyoto and Hiroshima, visiting the Hiroshima Peace Memorial Museum, and performances by various Japanese cultural groups. 
It should also be noted that the UN Club model UN team is the first HPU student group to travel internationally post-pandemic. As the first HPU Registered Student Organization to ever travel internationally, the club is proud to once again restart this important opportunity for HPU students.