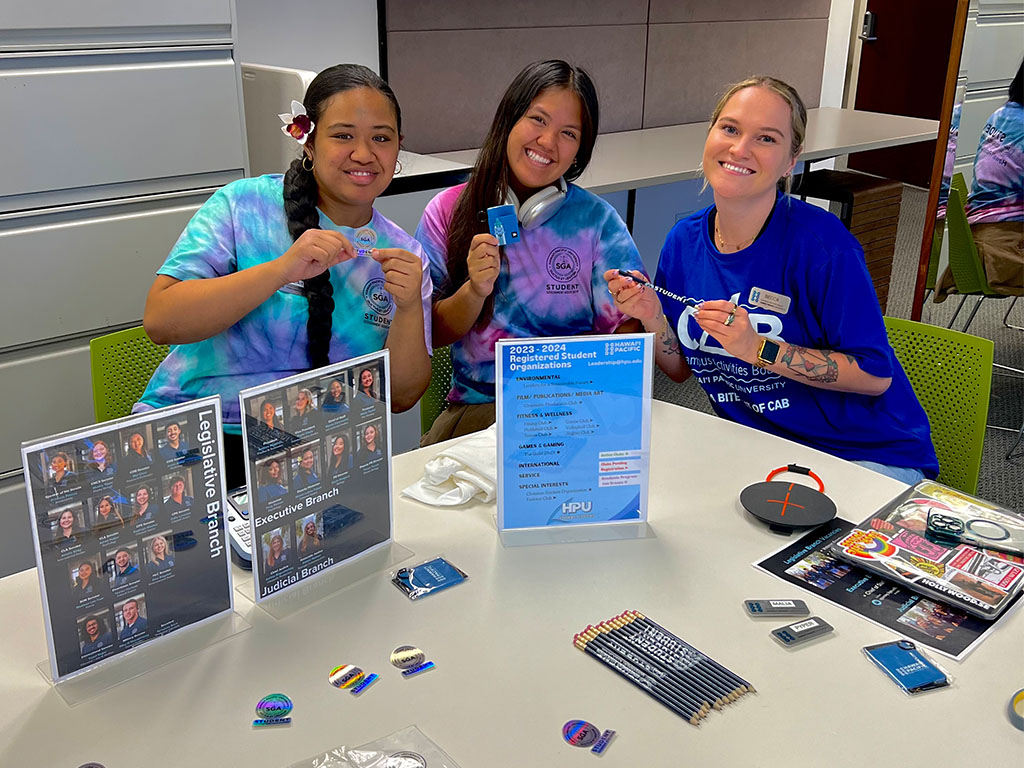 HPU's Campus Activities Board and Student Government Association members welcomed students to the new lounge with free swag.
On Tuesday, October 24, HPU's Campus Activities Board (CAB) and Student Government Association (SGA) hosted a grand opening event for their new student lounge. Located at Waterfront Plaza in Building 4, Room 500, students were able to grab free swag and interact with fellow students, CAB, and SGA members.
Various students showed up to work on homework, eat a quick snack, or enjoy a break between classes. The lounge has a fridge for anyone wishing to store snacks or drinks, and the team plans to have a TV installed very soon. The idea is to create a fun atmosphere for students to have a place to unwind for a minute or hang out with friends. Another option besides the Learning Commons or Library, CAB and SGA wanted to provide students with a place to take a break.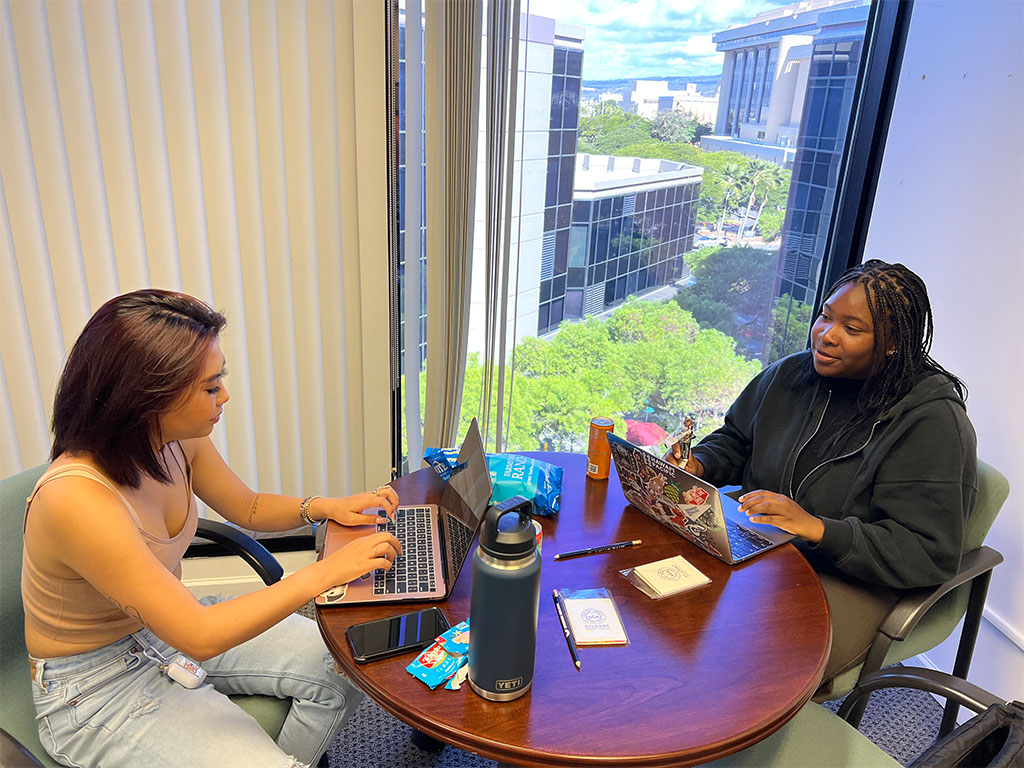 Two HPU students, Chiyono and Ina decided to check out the new student lounge between classes.
Becca, an event coordinator with CAB, hopes the lounge will become a space that students love to stop by and relax in. "For the grand opening, we just wanted to make sure that students can come to see us Cabbies and their SGA Senators and just get to know the student lounge as a new place that you can study or hang out," she said. Becca hopes the student lounge will become a space where students will want to study and be closer connected with SGA and CAB. "With the space being student-led, it's more laid back and provides a stress-free atmosphere for people to hang out and even have a minute to themselves." 
Chiyono and Ina were two students who joined in on the opening day festivities. The two friends heard about the lounge through friends and wanted to come to check it out during their free period.
"Sometimes it can be hard to find a study room at the library at the last minute or it can be too hot to sit outside between classes," said Chiyono. "It's more convenient for us to hang out here where it's closer to our classes, so we'd definitely want to hang out here more."
The newest student space at HPU's Waterfront Plaza is not only an opportunity for students to unwind or get work done but also a space for them to learn more about campus involvement opportunities.