HUI SRC Week held dynamic training events at two Aloha Tower Marketplace and Hawaii Loa Campus (pictured).

The week began with an invigorating hike to Makapuu Lighthouse led by HUI SRC President, Princess Pascua.
In a remarkable celebration of academic synergy and cultural exchange, the very first HUI SRC Week at HPU played host to distinguished partners from Morgan State University (MSU). From August 26th to September 2nd, HPU's HUI Student Research Center (SRC) welcomed their MSU counterparts for a week of discovery, collaboration, and inspiration.
The week began with an invigorating hike to Makapuu Lighthouse led by HUI SRC President, Princess Pascua. With the Pacific Ocean as a backdrop, participants embarked on a journey that set the tone for an extraordinary week ahead.
Leadership took center stage during HUI SRC Week, with dynamic training events held at two iconic locations: Aloha Tower Marketplace and Hawaii Loa Campus. Shamara Murphy, Thomas Waters, and HPU's own Blaize Kaumatule led these sessions, igniting a spark of leadership in every participant.
An enriching tour of the UH John A. Burns School of Medicine and the UH Cancer Center, guided by Biostatistician Dr. Eunjung Lim, offered an insider's perspective on cutting-edge research and statistical enlightenment.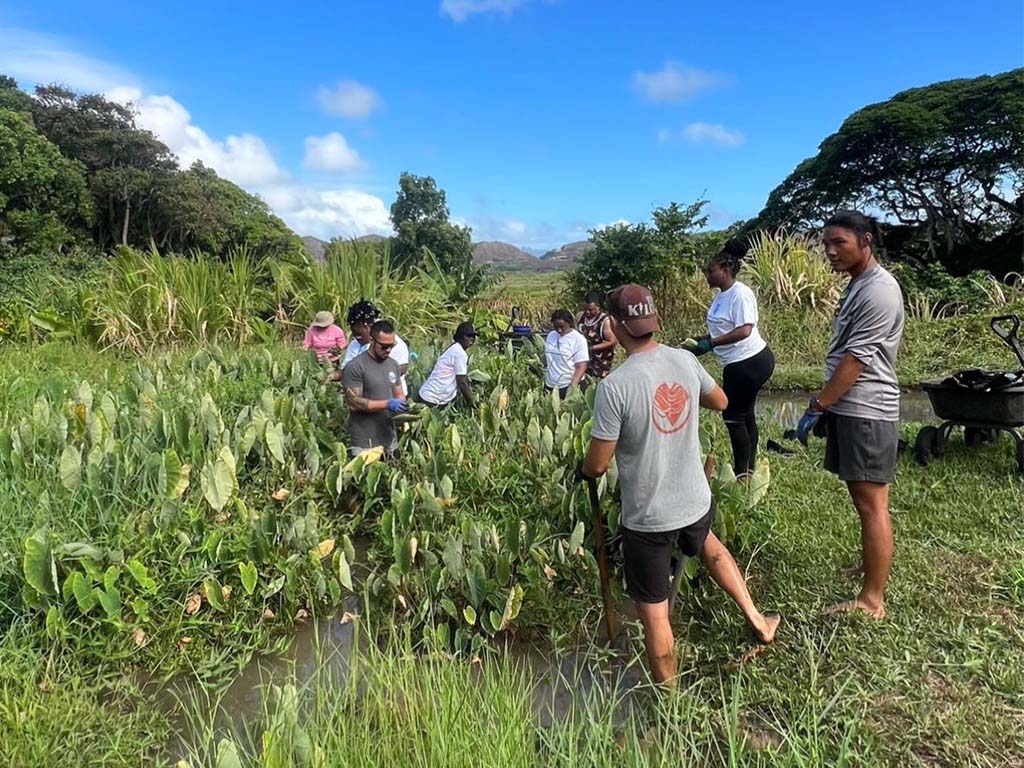 HUI SRC participants working on the lo 'i kalo (taro patch) in Kailua with community member partner Kauluakalana.
A unique opportunity for community service emerged when HPU Assistant Professor Carmella Vizza, Ph.D., extended an invitation to join Kauluakalana's Community Partners in harvesting taro at the Ulupo Heiau lo'i patch. This act of giving back to the local community reinforced the importance of cultural preservation and community engagement.
In a bid to promote self-care and well-being, Dr. Tammy Martin and Aunty Mahealani introduced participants to the Hawaiian art of self-care. These valuable lessons resonated deeply with all attendees, emphasizing the need to prioritize both physical and mental health.
The connection between HPU's HUI SRC and MSU's ASCEND SRC, created by Dr. Payam Sheikhattari and coordinated by Shamara Murphy, traces its roots to Halaevalu Vakalahi, Ph.D. Vakalahi, while holding an Associate Dean position at MSU, was introduced to the SRC concept by Dr. Sheikhattari, which she later brought to HPU with the guidance of advisors and co-investigators HPU Professor David Horgen, Ph.D., and HPU Professor Scott Okamoto, Ph.D. Under the dedicated leadership of Blaize Kaumatule, HUI SRC has flourished, achieving remarkable success in research and promoting entrepreneurial ideals across diverse fields to both faculty and students alike.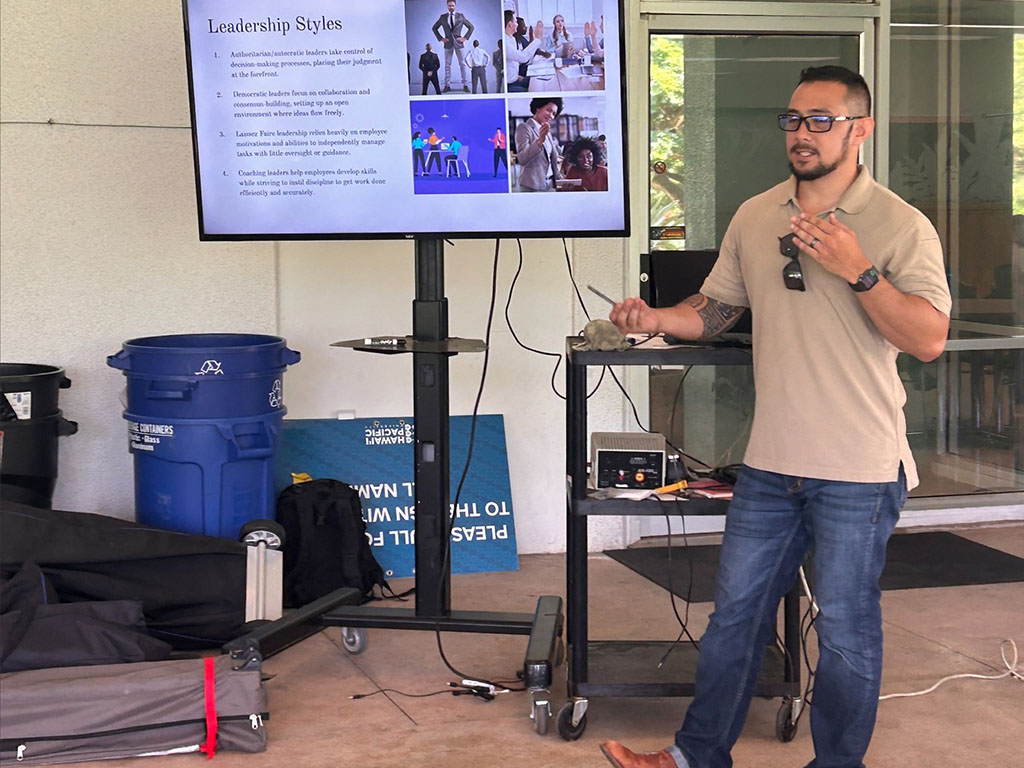 HUI SRC coordinator Blaize Kaumatule (pictured) has been instrumental in HUI SRC's success.
This week marked a historic milestone as these two exceptional SRCs finally united. Collaborative workshops and training sessions sparked new ideas, fostering an appreciation for diverse perspectives and paving the way for future cooperative efforts.
As HUI SRC Week came to a close, participants left with a renewed sense of connection, empowerment, and a commitment to making a positive impact on their communities. This event not only celebrated the exchange of knowledge but also showcased the transformative power of collaboration in shaping the future of education and research. The success of HUI SRC Week stands as a testament to the enduring spirit of exploration and innovation that thrives at HPU and MSU. As these institutions continue to push the boundaries of knowledge and creativity, the world can expect to witness further groundbreaking discoveries and inspiring partnerships in the realm of academia.