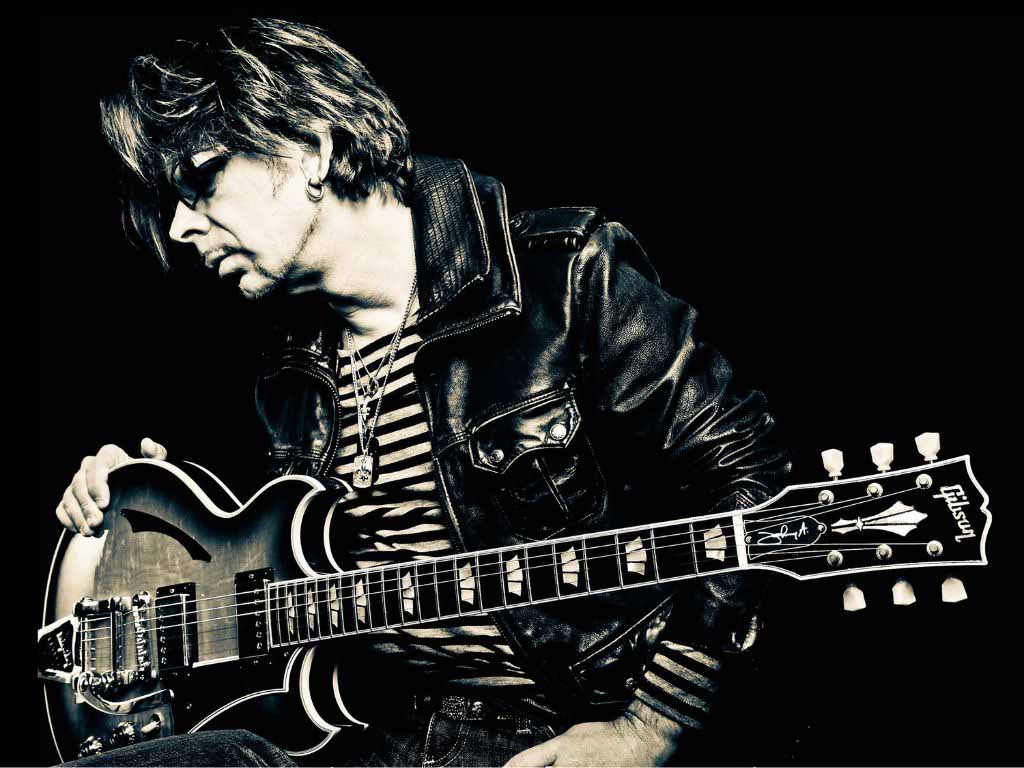 Photo credit: Michael Sparks Keegan .
Johnny A is a guitarist's guitarist, admired by Steve Vai, Joe Bonamassa, Elliot Easton and Steve Lukather, among others. He has four signature Gibson guitars named after him.  He is the former lead guitarist for the Rock band the Yardbirds.
On Monday, Sept. 12, 2022, he will give a lecture and demonstration titled "Beatles, Beck, Clapton, Hendrix and Page" at HPU's Aloha Tower Marketplace, Multipurpose Room 3, 6 p.m., followed by a Question and Answer session. Johnny will discuss his influences, demonstrate some guitar and looping techniques as featured in the 2019 holiday issue of Guitar Player magazine and hopefully play a few songs.
As guitarist for the Yardbirds, Johnny had to master the guitar parts of his predecessors, three of Rock music's most accomplished guitarists, Eric Clapton, Jeff Beck and Jimmy Page, as well as add his talents to the arrangements. Johnny was also greatly inspired by the Beatles and Jimi Hendrix, both of whom he saw perform in concert.
The event should be informative and entertaining to fans, music lovers and guitarists alike. "Johnny A. is one of the finest guitarist's I've ever had the pleasure to listen to!" notes Rock and Roll Hall of Fame Inductee Elliot Easton, guitarist for The Cars. "He is a consummate musician on a world-class level. I'll put him toe to toe with anyone!"
The event is free and open to the public and sponsored by the HPU College of Liberal Arts. Questions? Contact HPU Professor of Communication John Hart, Ph.D., jhart@hpu.edu. Johnny brings his solo show,  featuring instrumental versions of classic songs, to the Blue Note Hawaii on Sept. 15.