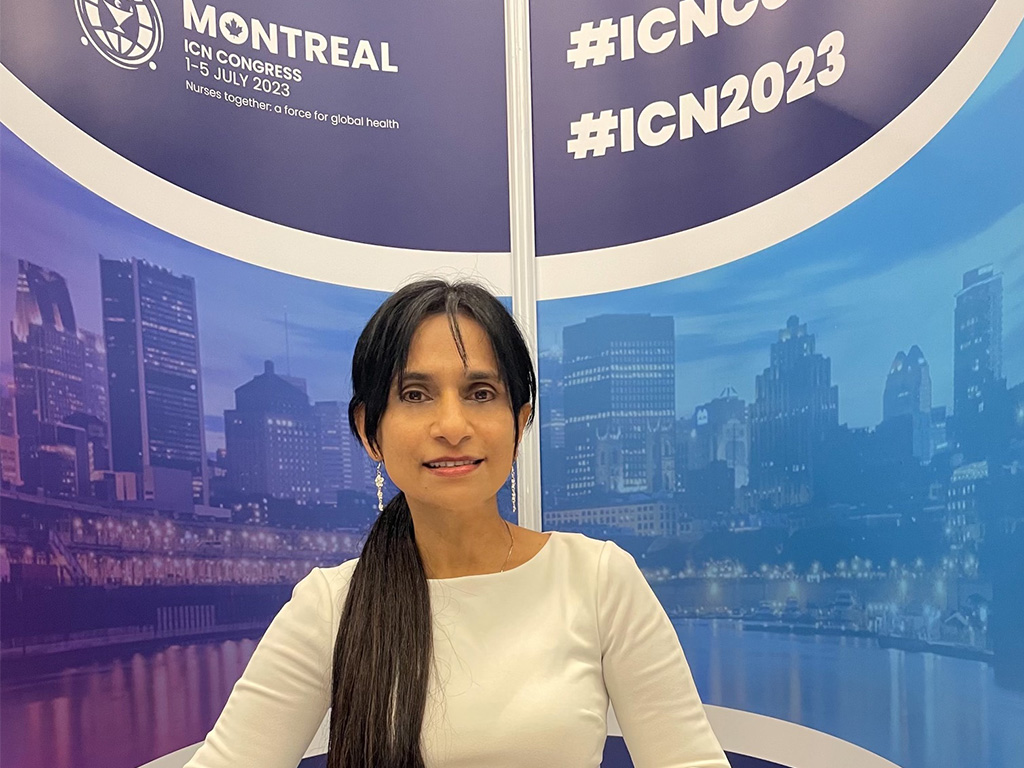 Hazel Downing.
HPU Associate Professor of Nursing Hazel Downing, Ed.D., RN, recently presented at the International Council of Nurses (ICN) conference held this year in Montreal, Canada. The conference theme, "Nurses Together: A Force for Global Health," provided a platform for Downing to share her expertise on genomics and its impact on global healthcare equity.
In her presentation titled, "Genomics: Complexities, Future, & Equity in Global Health" Downing highlighted the increasing use of genomics in screening, prevention, treatment, and research. She emphasized the unequal access to genomic healthcare globally, resulting in disparities in option availability, access, and disease management. She identified factors contributing to the lack of equity in genomic healthcare and explored strategies for promoting global genomic equity.
Genomics is reshaping nursing practice and healthcare management, underscoring the need for genetic competency among nurses. Downing's topic helps nurses prepare for identifying hereditary risks, educating the public about genomics, reviewing genetic test results, advocating for patients, and providing or referring patients in need of genetic testing.
The ICN, founded in 1899, is an international organization for health professionals, representing national nurses' associations (NNAs) and nurses globally. Downing's participation in this conference demonstrates her commitment to advancing nursing education, practice, and research on an international scale.