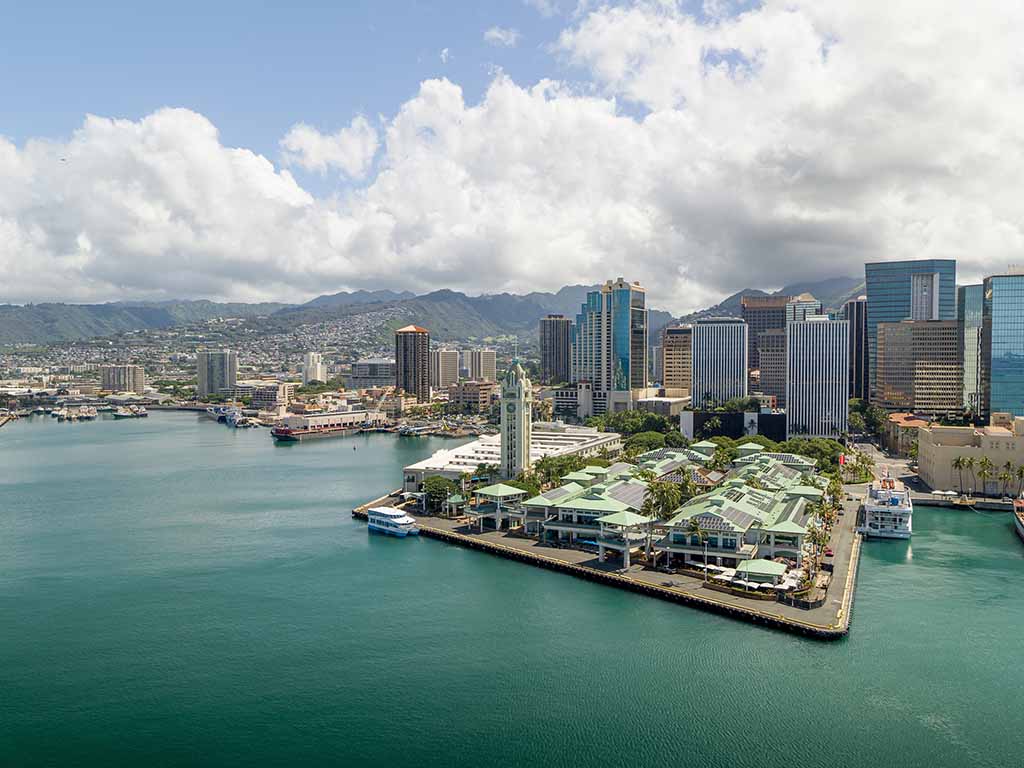 Aloha Tower Marketplace.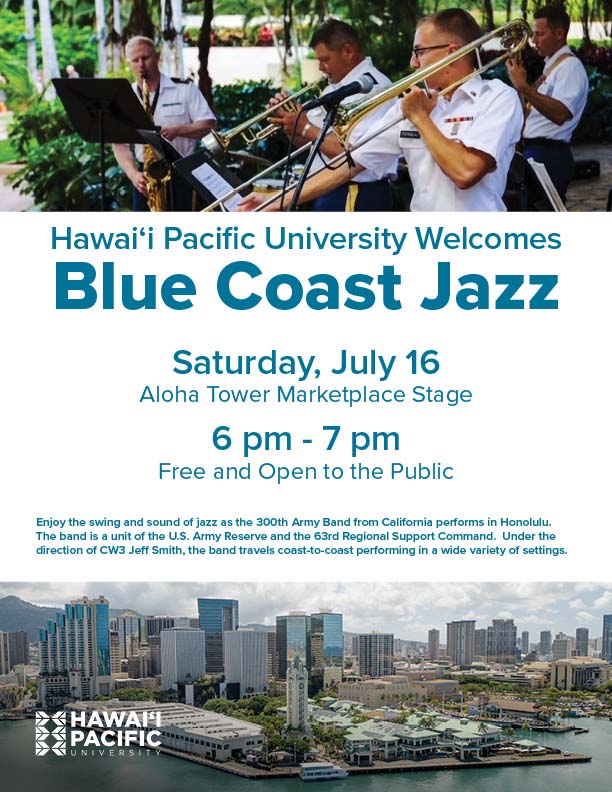 Blue Coast Jazz.
The 300th Army Band, southern California's only Army Reserve Band, is a 40-member ensemble and is a subordinate unit of the U.S. Army Reserve and the 63rd Regional Support Command.
Under the direction of CW3 Jeff Smith, the band travels coast-to-coast performing in a wide variety of settings, including military ceremonies, formal public concerts, school assemblies, educational outreach programs, festivals, and radio and television appearances. 
The mission of the 300th is to foster the support of the American people for members of the Armed Forces, support diplomatic efforts around the world, and to instill in our Soldiers the will to fight and win.
The concert begins at 6:00pm to 7:00pm at the Aloha Tower Marketplace stage on Saturday, July 16. The concert is free and open to the public.