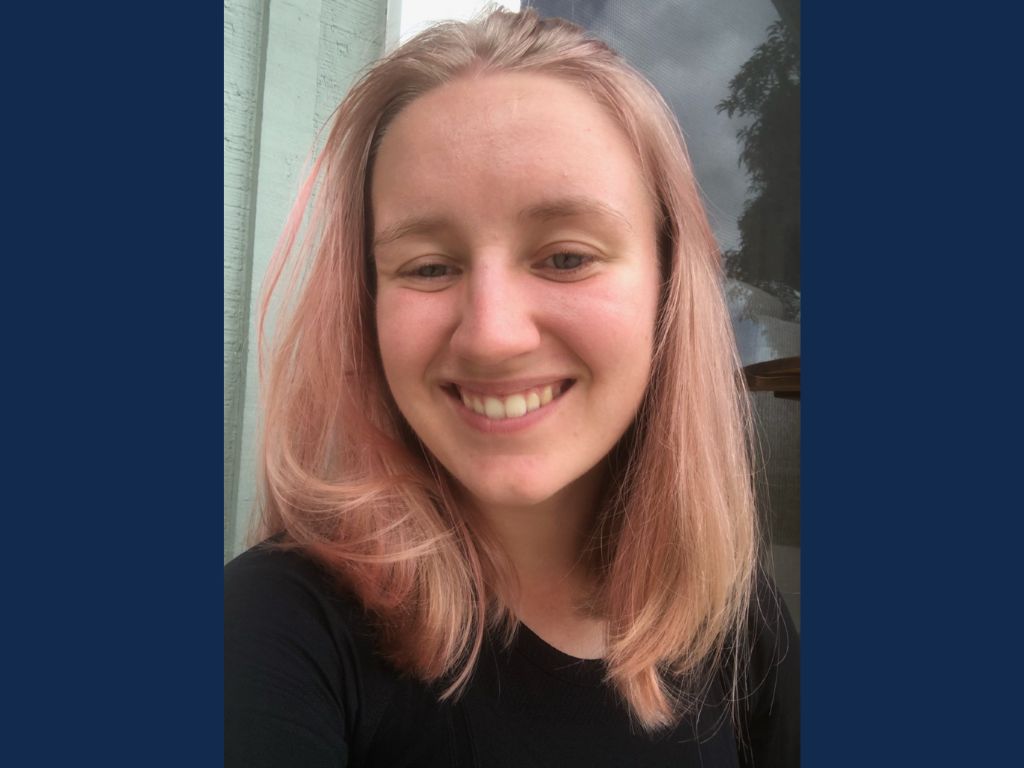 Pictured Kelsey Burian.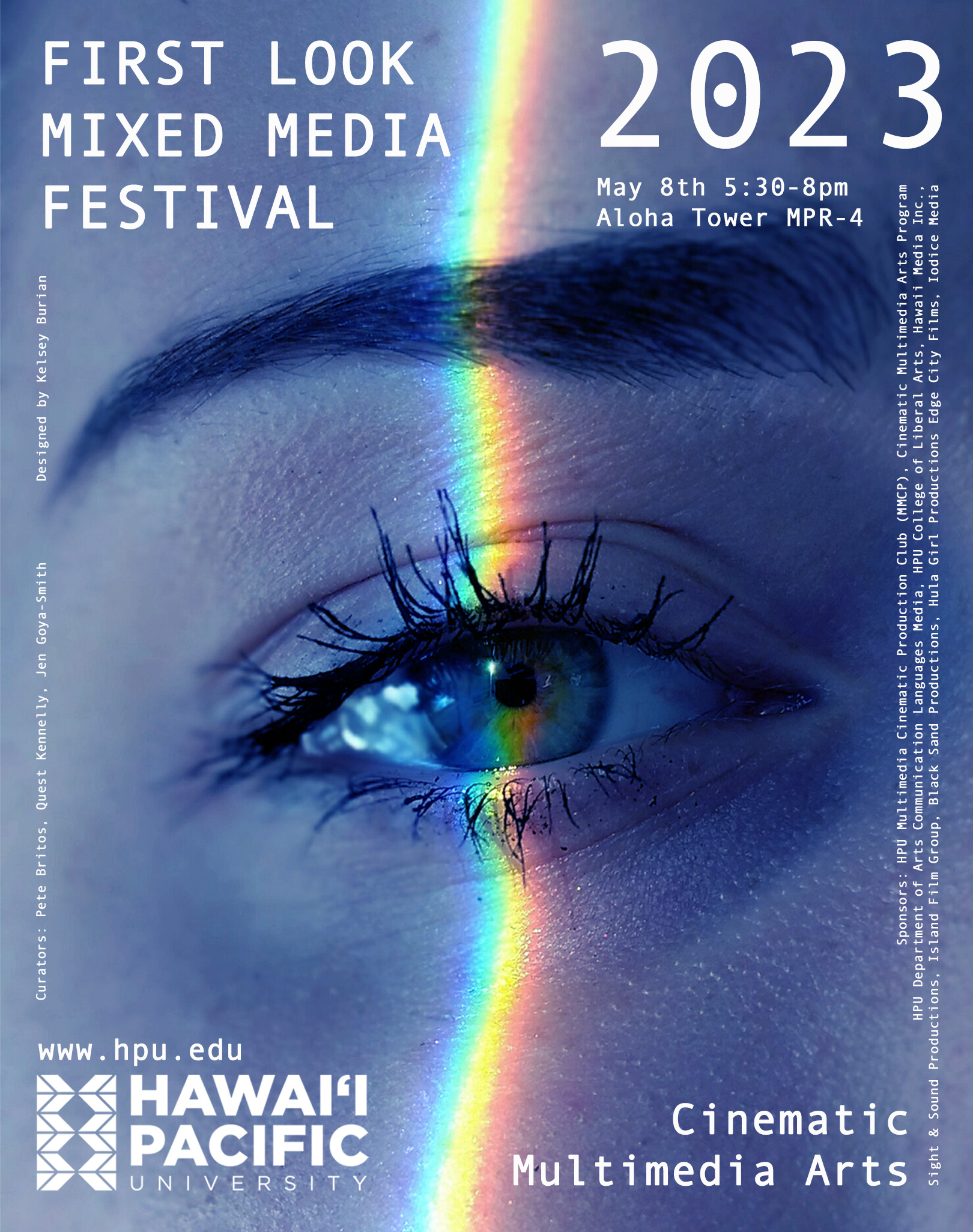 Kelsey Burian's winning poster design.
The Hawai'i Pacific University Multimedia Cinematic Production Club invites the HPU community, cast, crew, and the general public to the annual First Look Media Festival on Monday, May 8, from 5:30 p.m. to 8 p.m., at Aloha Tower Marketplace, MPR4. Club co-presidents Emma Williams and Olivia Trice will announce the winners in diverse categories, from documentary filmmaking to photography, animation, motion graphics, PSAs, music videos, and live-action narratives. Student work represents the best media projects of the academic year, Fall 2022 and Spring 2023. Winners who attend the event in person will receive prizes, including HPU and production company hats and tee shirts. Pizza and refreshments will be served at the event.

Cinematic Multimedia Arts student Kelsey Burian is the 2023 First Look Mixed Media Festival Poster contest winner. More than 20 entries of posters were received for this year's contest, and Burian's multimedia instructor, Assistant Professor Jennifer Goya-Smith, shared that "Kelsey has a natural eye for engaging design composition. I'm excited that more people will now be able to view her creative work."