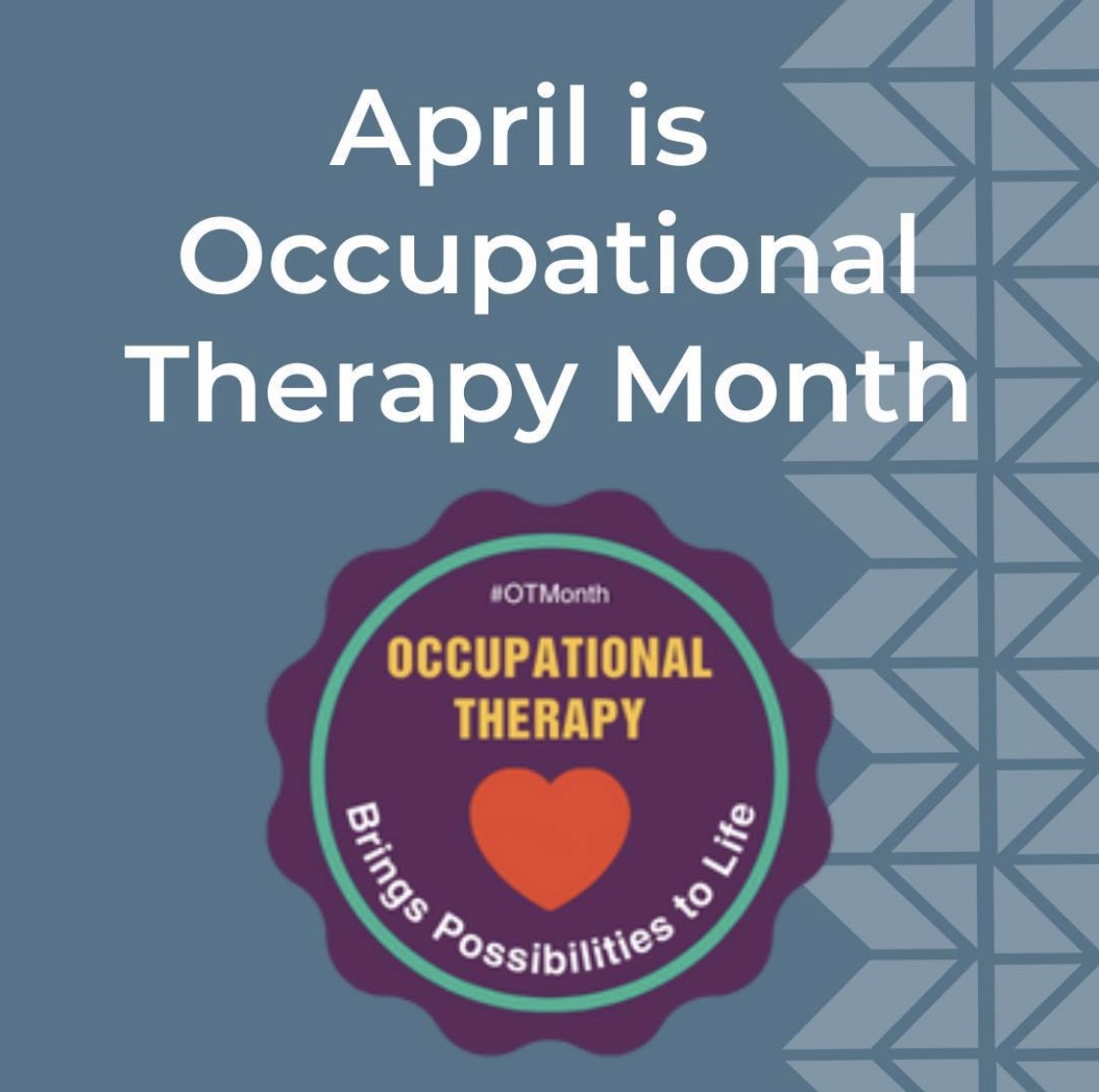 April is Occupational Therapy Month.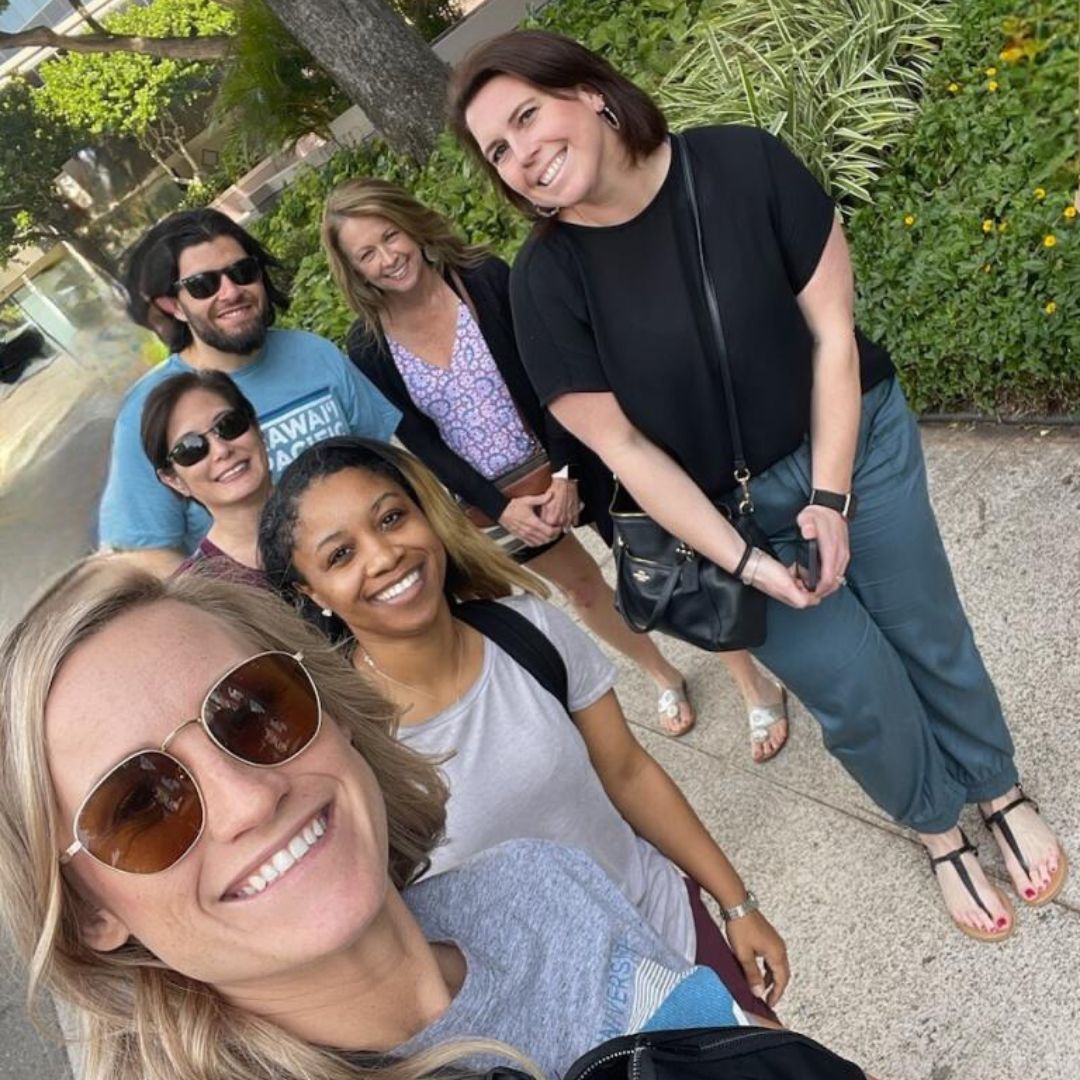 Occupational Therapy Program Faculty.
Every April, occupational therapy (OT) as a profession is celebrated to honor its vital impact on the lives of our clients. Occupational therapy professionals help individuals across the lifespan participate in their desired, meaningful occupations with the therapeutic use of everyday activities based on the client's personal interests and needs. Occupations are the activities that individuals want and need to participate in throughout the day. Occupational therapy services include individualized evaluation and custom treatment to assist clients in reaching their goals and address barriers that affect a person's emotional, social, and physical needs. Occupational therapy services may also include comprehensive evaluations of the client's home and other environments (e.g., workplace, school), recommendations for adaptive equipment and training in its use, and guidance and education for family members and caregivers. Occupational therapy professionals assist in the promotion of the health and well-being of the clients or populations they serve. An occupational therapist can specialize in lymphedema, hand therapy, physical rehabilitation, gerontology, mental health, pediatrics, environmental modification, low vision, school systems, assistive technology, seating and mobility, stroke rehabilitation, and brain rehabilitation.  
The entry-level Doctor of Occupational Therapy (OTD) program at Hawai'i Pacific University is the first and only OTD program in Hawai'i. The program is being developed to assist with meeting the growing need for occupational therapists in Hawai'i. The OTD program is part of the College of Health and Society at HPU which will allow for enhanced interprofessional collaboration and education with other programs at the university, such as physical therapy, nursing, and physician assistant program. The program's mission is to develop globally responsive, diverse occupational therapy leaders who use their expertise to address the complex needs of people and society through occupation while embodying the values of Aloha, Pono, Kuleana, Kōkua, and Laulima.  
Hawai'i Pacific University's Doctor of Occupational Therapy program is the destination for occupational therapy education. 
The OTD program was developed with intention in mind. The hybrid, accelerated features of the program include the ability to finish the program in two years, whereas traditional occupational therapy programs require three years to complete. HPU's OTD program enables students to engage in critical thinking activities that facilitate effective clinical problem-solving and decision-making skills, which will translate into excellent client care. The hybrid model of education allows students to choose where they want to live while receiving online education. For kamaʻāina, studying at the Honolulu campus allows them to stay in Hawai'i for school and continue to serve the community once they've graduated. Students not residing in Hawai'i will travel to the Honolulu campus for hands-on learning and the opportunity to experience the natural wonders of Hawai'i and the unique 'ohana they'll join.  
Courses will be delivered in eight-week terms, and students will come on campus for up to two weeks during the term to learn hands-on clinical skills during lab immersion experiences from OTD faculty. The OTD faculty consists of diverse, clinical and academic experts who will use innovative teaching strategies and integrate clinical experiences to facilitate learning as well as retention throughout the curriculum. During the first year of the program, students will come on campus six times for lab immersion experiences. During the second year of the program, students will complete their fieldwork education and capstone experience and come on campus to present their capstone project as well as participate in graduation.  
If you are interested in pursuing a career in OT, looking to change career paths, and desire a new way of thinking, communicating, and providing client-centered care, join our 'ohana. Currently, the program is accepting applications for its inaugural cohort, which will begin courses in January 2024.  
If you would like to learn more about the Doctor of Occupational Therapy program at HPU, please check out our website at HPU | Doctor of Occupational Therapy or schedule a time to chat with our admissions advisor; we would love to get to connect. 
Follow us on social media:  
Instagram: hawaiipacific_otd 
Facebook: Hawai'i Pacific University Doctor of Occupational Therapy Program  
LinkedIn: Hawai'i Pacific University Doctor of Occupational Therapy Program