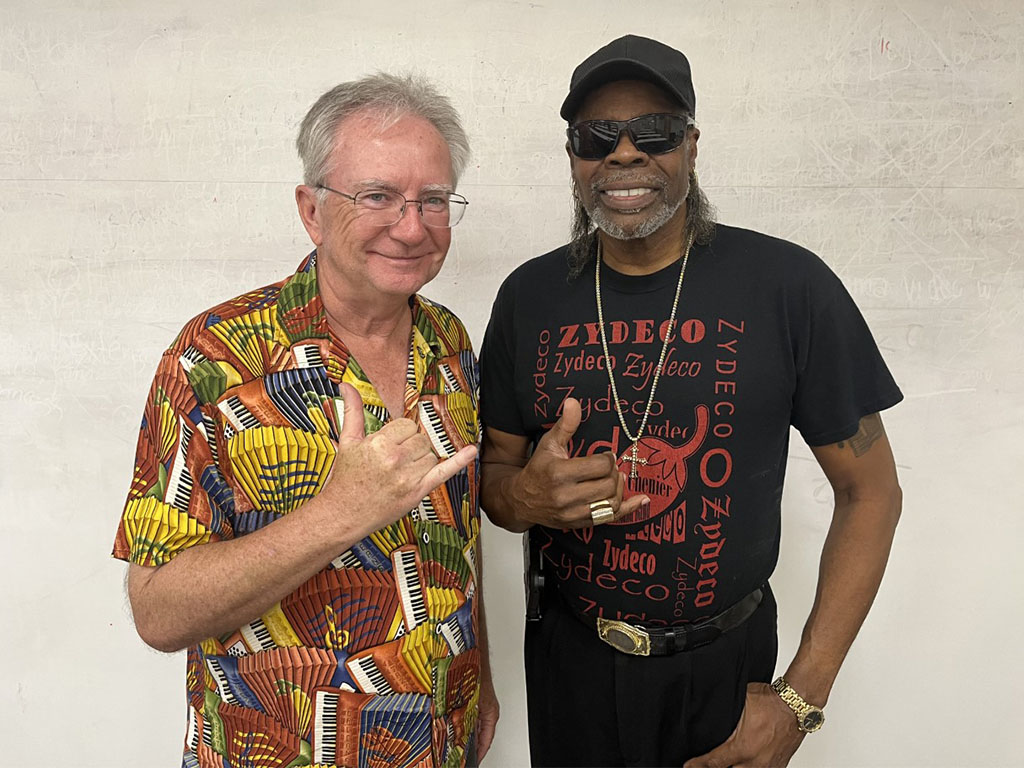 HPU Communication Professor John Hart and C.J. Chenier.
Zydeco musician C.J. Chenier appeared at HPU to a standing room only crowd on February 23, 2023, as part of the University's celebration of Black History Month. Chenier, a GRAMMY®-nominated, world-renowned musician and recording artist has performed alongside many internationally recognized artists including his GRAMMY® awarded father, Clifton Chenier ("The King of Zydeco"), Paul Simon, Joe Sample and Ray Parker, Jr.
Chenier held an hour-long discussion and musical demonstration with HPU Communication Professor John Hart, Ph.D., that was followed by a robust Q&A with members of the HPU 'ohana. The musician addressed the Black role in music and popular culture through the music of Zydeco, a uniquely Black American musical genre.
The event was sponsored by the HPU College of Liberal Arts, the Student Activities Fee Committee and the Residential Honors program.