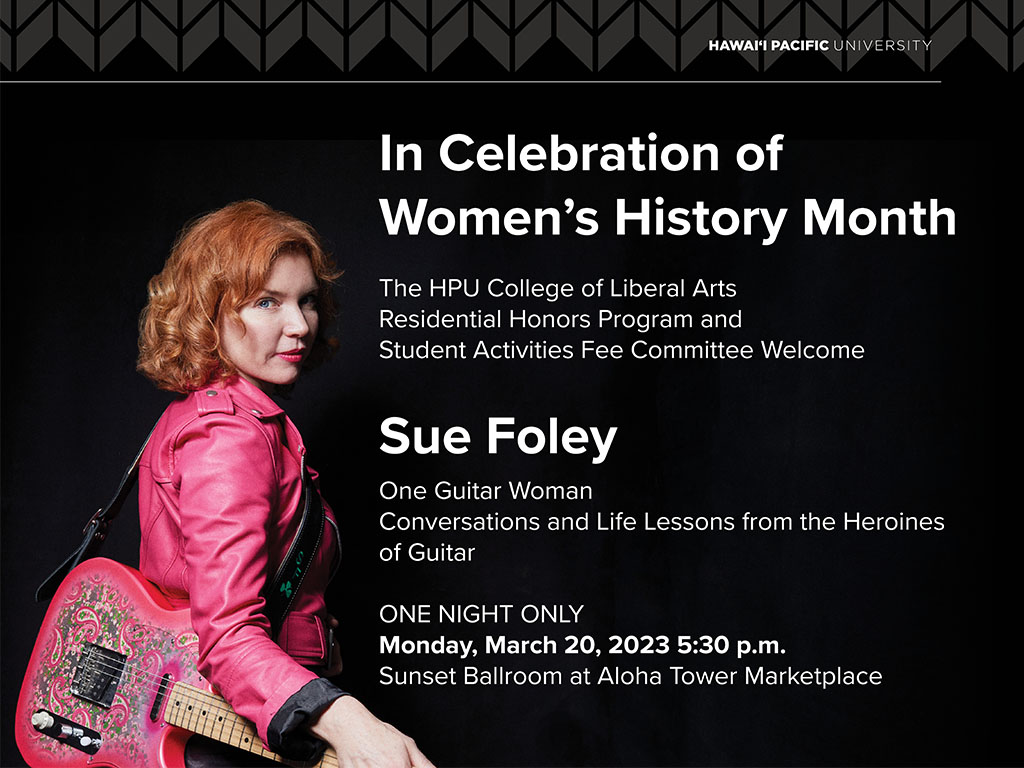 Sue Foley: One Guitar Woman.
In celebreation of Women's History Month Award Winning blues artist Sue Foley is scheduled to perform at the Aloha Tower Marketplace, Sunset Ballroom, for one night only at 5:30 p.m. One Guitar Woman is described as a "master class, solo concert you won't want to miss." The event is sponsored by the HPU College of Liberal Arts, HPU Residential Honors Program, and HPU Student Activities Fee Committee.
Event Details:
Sue Foley: One Guitar Woman
Conversations and Life Lessons from the Heroines of Guitar
Monday, March 20 at 5:30pm
Sunset Ballroom at Aloha Tower Marketplace
All HPU students, faculty, and staff are invited to attend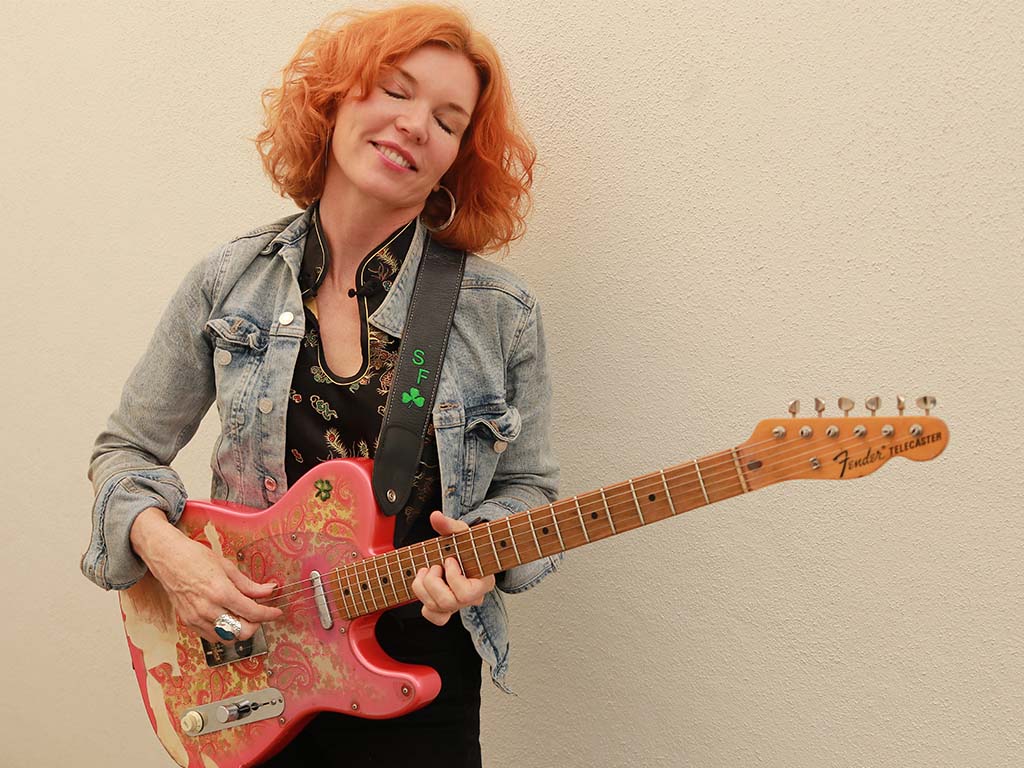 Sue Foley.
Drawing from her soon to be published book on the female pioneers of guitar, Foley delivers an evening of varied guitar styles and musical genres interspersed with history and stories all tied together with Foley's personal narrative.
Foley is an acclaimed guitarist whose interviews with Bonnie Raitt, Nancy Wilson, Charo, Joan Armatrading and many others will soon be available in book for a must read for 2023. She is a virtual triple-threat as a lead guitarist, singer, and songwriter.
Foley spent her early childhood in Canada, mesmerized by her father's guitar, starting her professional career at 16. By twenty-one, she was living in Austin, Texas and recording for Antone's — the esteemed blues label and historic nightclub that helped launch the career of Stevie Ray Vaughan.
She has toured steadily with her band, working and sharing the stage with greats such as B.B. King, Buddy Guy, Jimmie Vaughan and Billy F. Gibbons. She is the only female member of the famed "Jungle Show" which features Gibbons, Vaughan, B3 virtuoso Mike Flanigin, and Chris "Whipper" Layton.
Foley recently won Traditional Blues Female Artist (Koko Taylor Award) at the 2023 Blues Music Awards in Memphis, an award she won in both 2022 and 2020; she also took home Guitarist of the Year at the 2023 Maple Blues Awards in Toronto.
Foley and her band keep up a rigorous international touring schedule so make sure to catch them when you can!