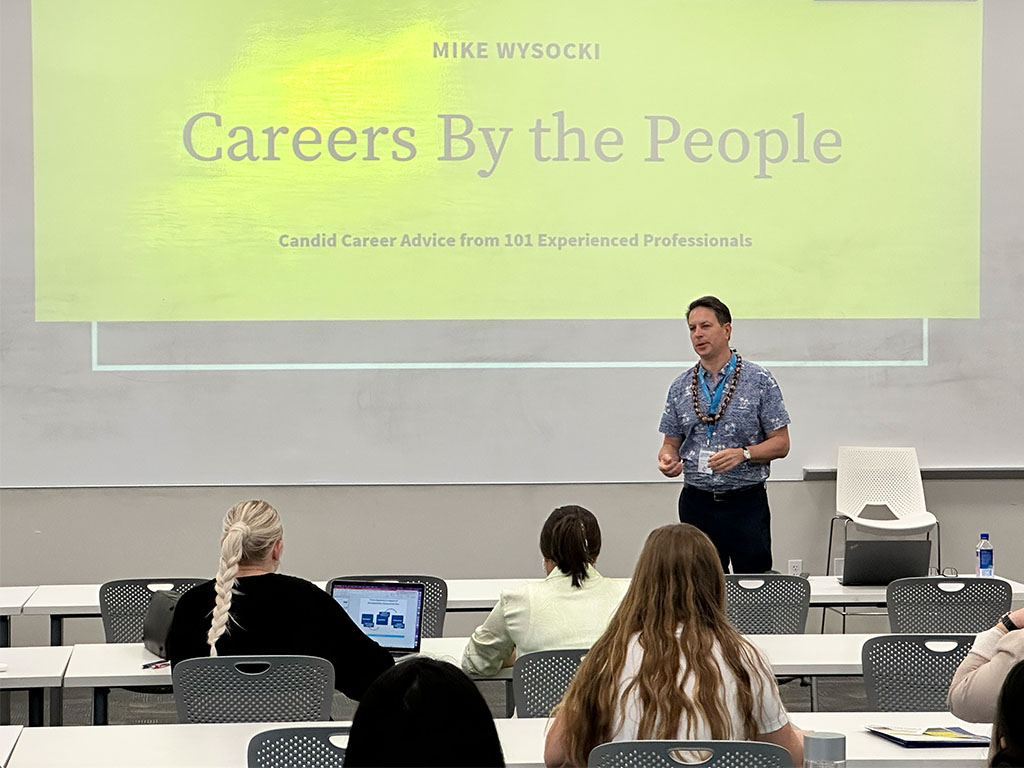 Author Mike Wysocki speaks to HPU students.
HPU welcomed the author of Careers by the People, Mike Wysocki to campus on March 1, 2023, for a candid discussion with HPU students on their future careers and the value of finding a passion in "your career as soon as possible." Wysocki detailed his experiences in technology sales for over 30 years and provided an honest and well-informed strategy for students to consider when selecting their careers after earning degrees from the University. The event was hosted by HPU Lecturer of Management at the College of Business Leslie M.C. Blood, J.D., M.B.A. 
The classroom at Aloha Tower Marketplace was at full capacity with HPU students who were actively engaged in the presentation. This special book event tied perfectly into the innovative months-long career and internship readiness workshop series at HPU called "HPU Connect," which had its culminating career fair event a couple hours after Wysocki's book presentation concluded.
More than 40 employers and hundreds of HPU students and alumni attended the HPU Connect career and internship readiness event at Aloha Tower Marketplace's Sunset Ballroom. HPU students had the opportunity to immediately practice the tools and advice they received at the book event when meeting with potential employers.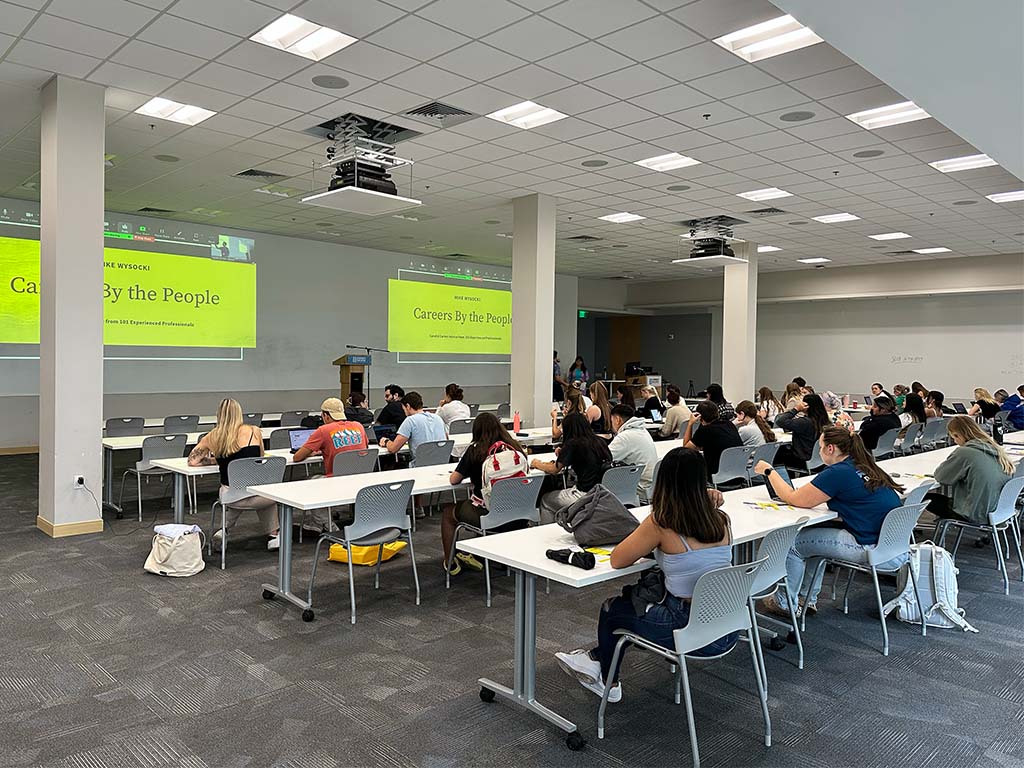 The classroom was at full capacity for a candid talk with HPU students.
"Careers last about 40 years," Wysocki said to the students. "It's important that you choose what you want early on after your college career ends. Really try to find the joy in your career because you will be doing it for a while. The earlier you find that joy the better off you will be in finding career satisfaction in life."
Wysocki provided valuable information to students on the importance of creating a descriptive resume with references and performance metrics; and students received advice on the necessity to join LinkedIn to network with future employers and colleagues. 
Careers by the People: Candid Career Advice From 101 Experienced Professionals was published in 2023 and is the top 25 best seller in Amazon's job markets and advice category.
To learn more about the book and for a copy click here.