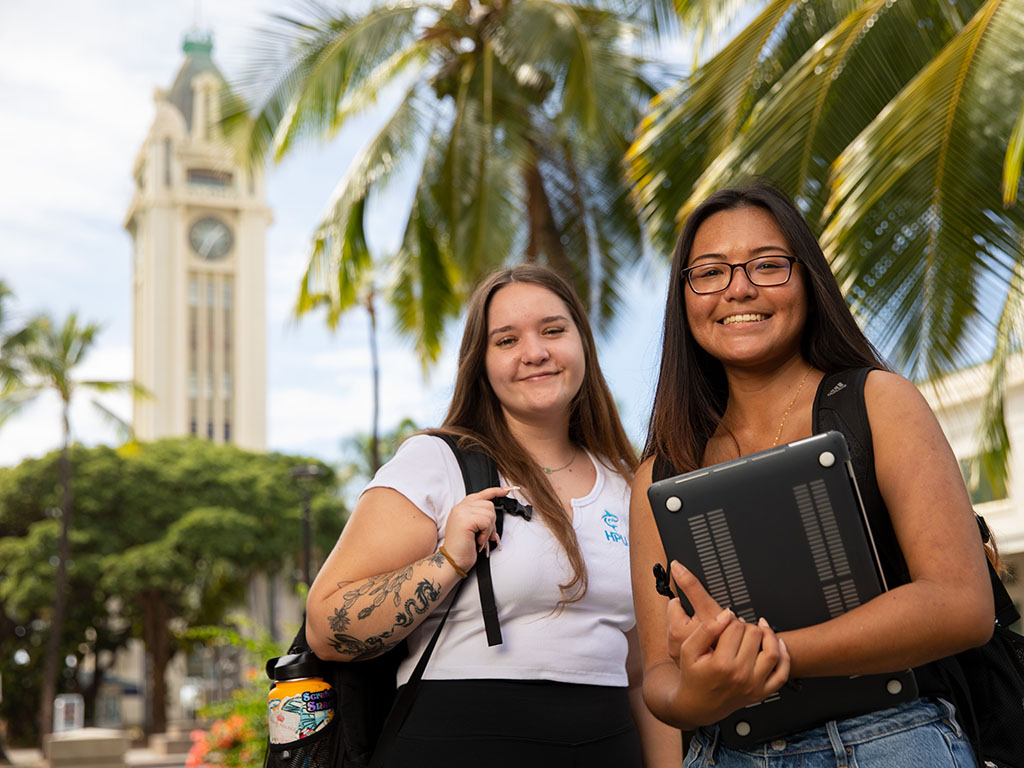 HPU students at Aloha Tower Marketplace.
On Wednesday, March 1, HPU's Career Development Center will host HPU Connect, a career, internship, and hiring event featuring over 50 employers. HPU's Advising, Admissions, and Center for Academic Success offices will be in attendance to greet HPU students and alumni.
Event Details
Wednesday, March 1
1:00 p.m. to 5:00 p.m.
Sunset Ballroom at Aloha Tower Marketplace
To register for the free event click here.
Employers who will be at the event include Marriott Hotels, Alohilani Resort, Castle Hospitality Group, Hawaiian Airlines, Bank of Hawaii, First Hawaiian Bank, U.S. Secret Service, Federal Bureau of Investigations, iHeart radio, and Star of Honolulu.
HPU Connect is the culminating event for the Career Development Center's career and internship readiness series which ran four consecutive weeks in February. The highly successful initiative was designed to meet the needs of HPU's diverse student population and provide career and internship guidance for its students as they begin their vocations after college.