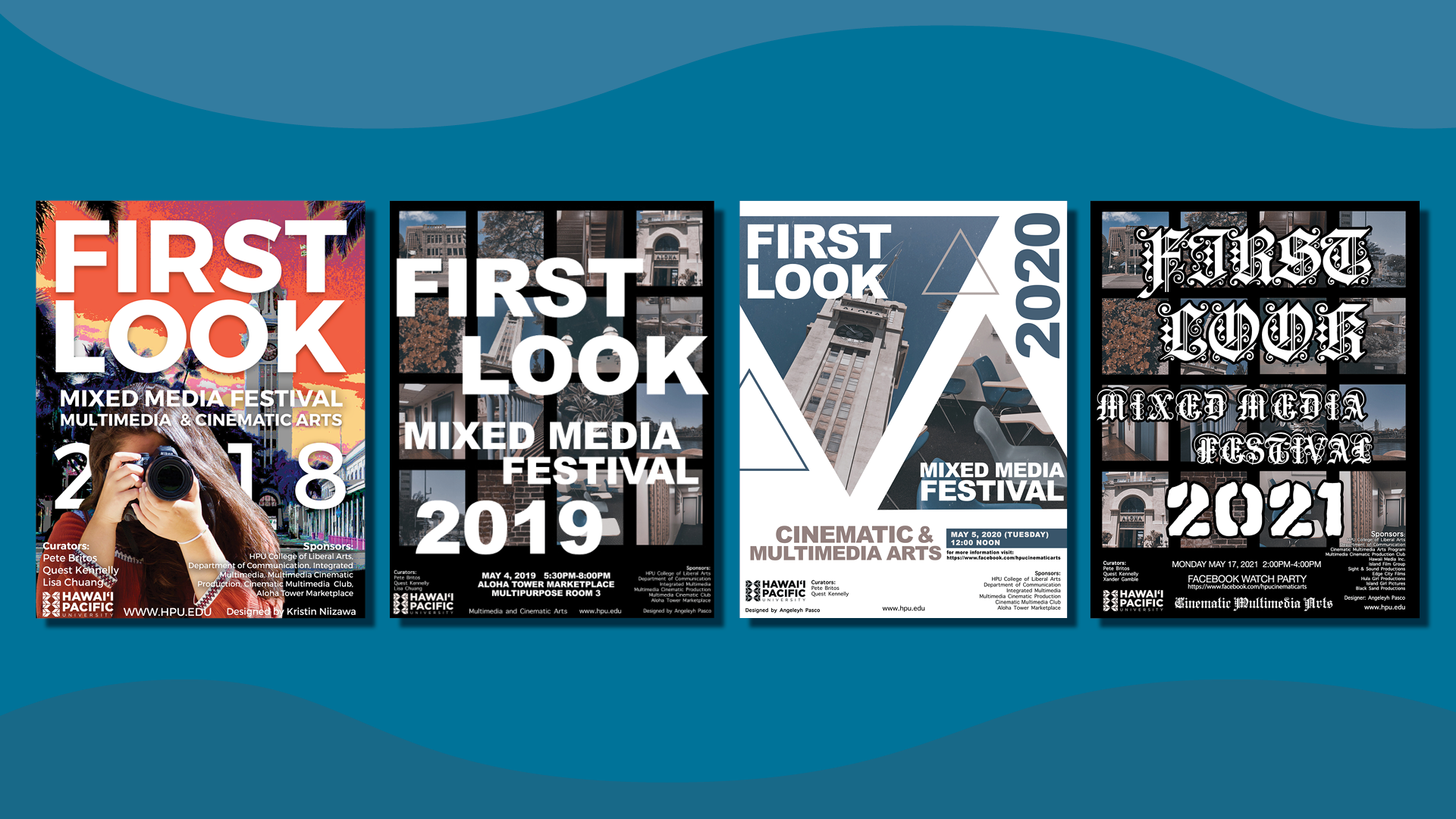 First Look competition posters of year's past.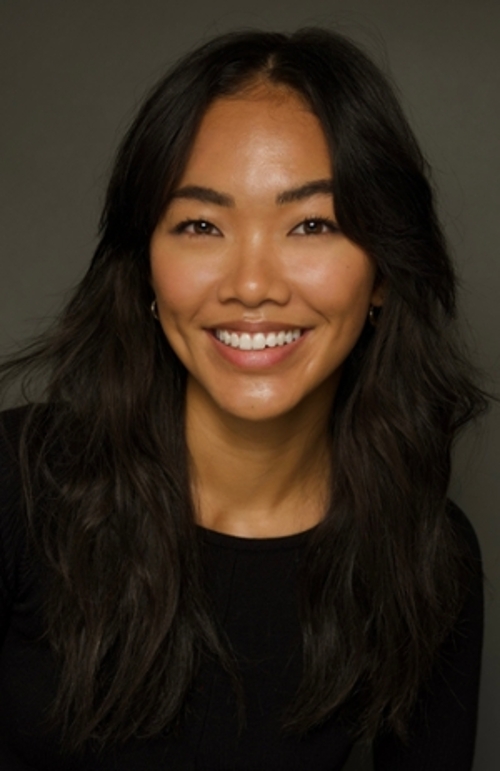 Last year, HPU Alumnus Angeleyh Pasco won the competition for a 4th year in a row.
The Multimedia Programs have announced the 2023 First Look Mixed Media Festival Poster Design Competition. The contest is open to all HPU students. The deadline for submissions is  MONDAY, APRIL 10, AT MIDNIGHT. 
Questions on the competition? Contact Associate Professor Pete Britos, Ph.D.,  pbritos@hpu.edu.


COMPETITION SPECIFICATIONS:
• Your Challenge is to create the 2023 First Look poster.
• Create at least two files, one for print, one for the web.
• Print Specs: 22.5X28.5 (includes bleed); 300 dpi
• Web Specs: 22X28; 1000 pixels height; jpg file
• Please provide your image in High-Resolution and Low-Resolution, as well as your original PSD or Illustrator or other file.
• We will accept animated or motion graphics First Look "Posters" or time-based teasers.
• Packages w/ POSTER and TIME-BASED encouraged.
• Electronically Deliver ZIP file to: pbritos@hpu.edu, and wkennelly@hpu.edu
• Or, HAND-DELIVER ALL FILES on Flash Drive to Professors for Upload.


WHAT TO INCLUDE:
• 2023
• A main image/brand
• First Look Mixed Media Festival
• Hawaii Pacific University/HPU
• HPU/Hawaii Pacific University LOGO
• Cinematic Multimedia Arts
• www.hpu.edu
• Curators: Pete Britos, Quest Kennelly
• Sponsors: HPU Multimedia Cinematic Production Club (MMCP), Cinematic Multimedia Arts Program, HPU Department of Arts Communication Languages Media, HPU College of Liberal Arts, Hawaii Media Inc., Sight & Sound Productions, Island Film Group, Black Sand Productions, Hula Girl Productions, Edge City Films, Iodice Media
• Designed by YOUR NAME
• Add whatever else you think works