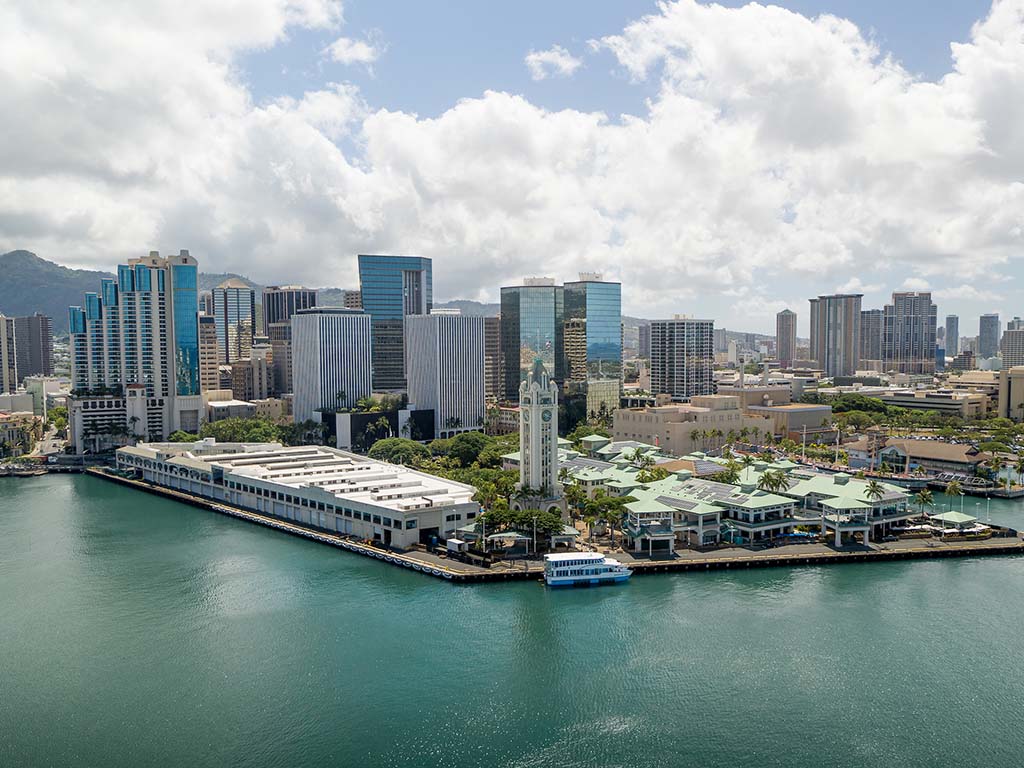 HPU's Aloha Tower Marketplace campus.
HPU lecturer in management and marketing Charles Chen, Ph.D., P.E., PMP, recently co-authored an editorial in a special issue of the journal Sustainability entitled "Multinational Enterprises, Sustainability and Innovation." The editorial is part of a special issue of the journal where Chen is also a special guest editor along with two professors from international universities.
"This special issue contains a collection of 13 papers and articles from a rage of fields, including not only business and management, but also sociology, political science, psychology, and economics," said Chen. 
Chen joined HPU in 2022. He received his BSEE, MSEE, MBA, and Ph.D. (in international management) from the University of Hawai'i at Manoa. 
To learn more about the HPU College of Business and the programs offered at the college click here.