HPU Hospitality & Tourism Management (HTM) Students Selected for Generational Mentoring Program
Category: News
November 2, 2021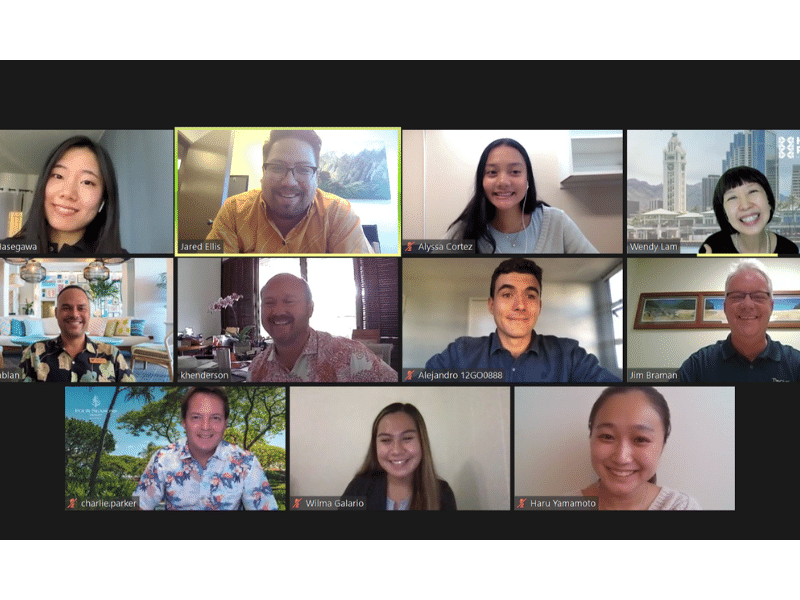 The Hawai'i Lodging & Tourism Association (HLTA) selected five HPU HTM students to participate in its Generational Mentoring program's 2021-2022 class. The HPU students and their mentors announced on Friday, Oct. 22, by HLTA include:
Alejandro Prieto; mentor Charlie Parker, General Manager of Four Seasons Hualalai 
Haruka Yamamoto; mentor Aaron Alter, Executive Vice President, Chief Legal Officer and Corporate Secretary for Hawaiian Airlines 
Alyssa Cortez; mentor Ha'aheo Zablan, General Manager for the Kaimana Beach Hotel 
Wilma Galario; mentor Jim Braman, General Manager for The Cliffs at Princeville 
Marin Hasegawa; mentor Kansas Henderson, Hotel Manager at the Mauna Kea Beach Hotel
Over the next five months, the students will work with their mentors, following an organized program curriculum. The HPU students join students from the University of Hawai'i at Manoa, UH - West O'ahu, and Brigham Young University - Hawai'i, participating in this career development opportunity. HPU Associate Professor Wendy Lam, Ph.D., and faculty from the other universities helped to facilitate the submission of student nominations of qualified applicants for the HLTA program.  
"Participation in this program can be very valuable to HPU HTM students because they can learn about the essentials of a successful manager from their mentors, and this can help them better prepare for a career in the hospitality industry," Lam said. "They can also learn about topics such as leadership, emotional intelligence, personal branding, core values, just to name a few."

Mufi Hannemann, President & CEO of HLTA, and Arthur Sarkissian, Founder and CEO of Here and Now Consulting, co-created this program.