HPU Launches Center for Entrepreneurship and Economic Education; Oxford Economist Returns to the Islands to Lead
Category: Press Releases
November 5, 2021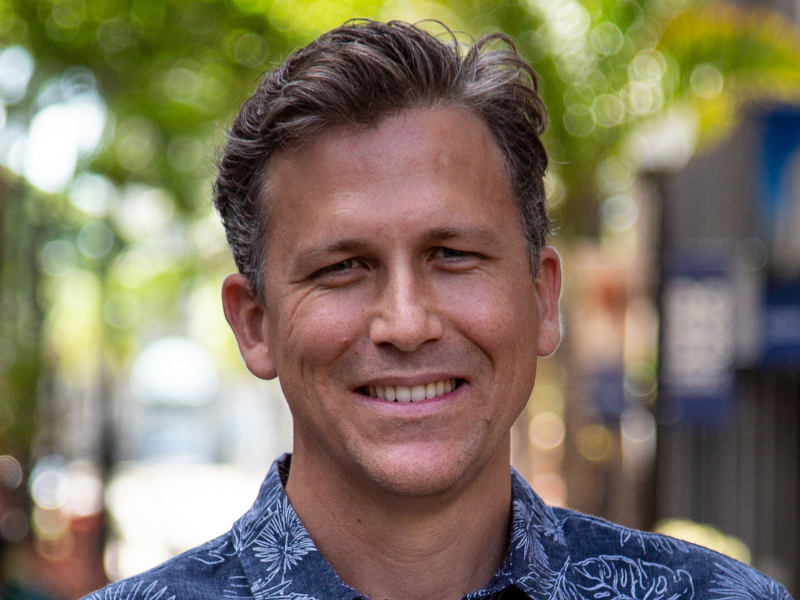 HPU recently launched its Center for Entrepreneurship and Economic Education with a mission to foster educational leadership through the delivery of economics education and training for students, faculty, and community stakeholders. The Center's director, prominent economist Gerard Dericks, Ph.D., joined HPU in October 2021 and leads all aspects of the Center.  
"It's wonderful to be back home in Hawaiʻi after studying and working in the UK for over a decade," said Dericks. "My goals for the Center at HPU are to empower Hawaiʻi to build a more robust economic future through broadening and deepening economic education. We will look to help cultivate greater entrepreneurial values in our state."  
One of the Center's first activities is aimed at developing entrepreneurial mindsets within local young people.  The "Teach the Teacher" course  is designed for high school social studies and economics teachers. This education will equip Hawaiʻi's teachers to lead modules in basic economics with free market principles.   
The center will also create, promote, and manage a speaker series focused on free enterprise and rational economic thought.   
"This series will feature nationally and internationally respected scholars presenting on economic topics of interest. We will also publish research to address current economic policy issues to inform local, state, and federally elected officials from Hawaiʻi," said Dericks. 
Dericks was born and raised in Hawaiʻi. He received his Ph.D. in real estate economics from the London School of Economics. He has taught at the London School of Economics, University of Bath, and the University of Oxford, where he was lead economist on the NaturEtrade project and a post-doctoral research fellow. His research has been featured in The Economist, Financial Times, Nikkei Business, BBC, CBS, Science Magazine, Nature, Physics World, BizEd, Psychology Today, and Times Higher Education. He is also founding director of the Hawai'i-based academic summer school World Scholars Academy. 
HPU's Center for Entrepreneurship and Economic Education's launch coincides with Hawaiʻi's Global Entrepreneurship Week across the islands.