HPU Launches Cybersecurity Certification Training Courses
Category: News
November 22, 2021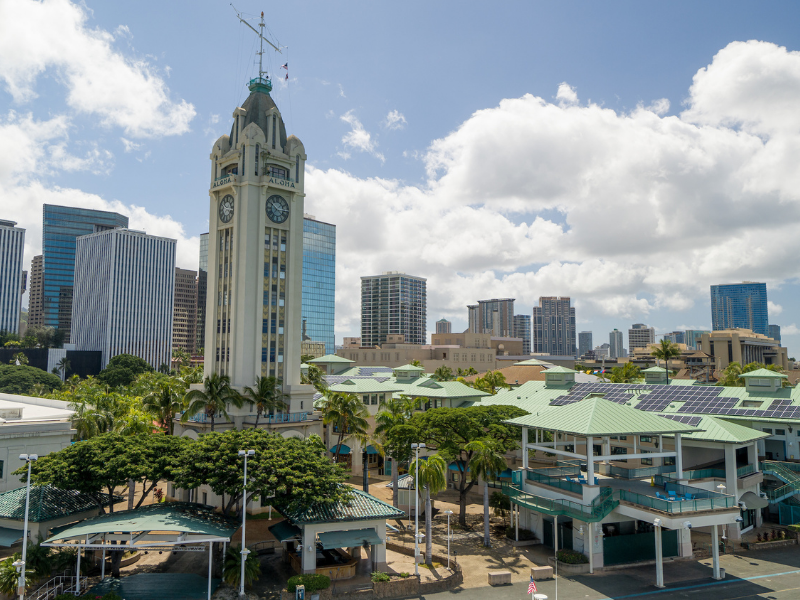 The U.S. is threatened by unprecedented cybersecurity challenges. Ransomware has affected up to 1,500 companies in 2021 alone and remains to be a persistent, ever-evolving form of malware with the sole intent to encrypt files and make them unusable with malicious actors demanding ransom in exchange for decryption. 
In response to these challenges, HPU has announced four new cybersecurity certification training courses. The CompTIA certification training courses are 8 weeks long, and will begin in January 2022 with three course offerings over the spring, summer, and fall semesters. The CISCO certification training courses are 8 weeks long with one offering, and will begin in October 2022 in the fall semester. All training courses are taught in-person and online.
"These sought-after industry certifications will prepare our students for well-paying careers in cybersecurity," said Assistant Professor of Cybersecurity at HPU Cort Chambers, Ph.D. 
Chambers will be instructing the cybersecurity certification courses at HPU. He holds a Ph.D. in public policy and administration, a Master of Arts in intelligence studies, and a Bachelor of Arts in homeland security. He also holds multiple industry certifications, including CompTIA A+, Network+, Security+, and CompTIA Secure Infrastructure Specialist (CSIS). Chambers retired from the City and County of Honolulu Emergency Services Department in 2014. During his 21 years of service, he was a Paramedic with Honolulu's Emergency Medical Services, the Program Manager of Honolulu's Metropolitan Medical Response System, and an Intelligence Analyst with Hawaiʻi's State Fusion Center.  
The CompTIA courses will include A+, Network+, and Security+ certification training. The A+ course examines hardware, software, mobile, security, and troubleshooting. The Network+ course examines networking, infrastructure; cloud computing best practices and service models; subnets and VLANs. The Security+ course examines securing networks from attacks; security controls and basic digital forensics; and incident response. 
The CISCO Cybersecurity Operations certification training course examines a host of cybersecurity topics, including network security monitoring tools, basic concepts and uses of cryptography, and understanding endpoint security technologies. 
To learn more about the College of Professional Studies and for information on how to enroll in HPU's cybersecurity certification training click here.