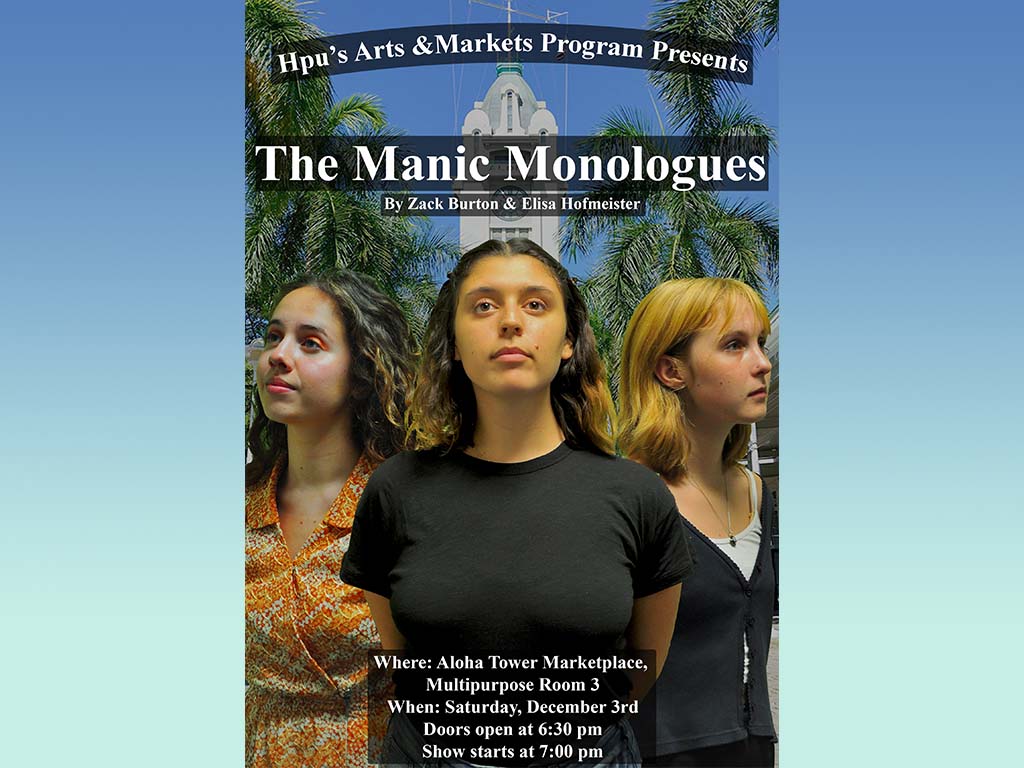 The Manic Monologues at Hawai'i Pacific University.
HPU student Athena Iokepa will be directing, acting, and producing a two-act play for her senior capstone project at Aloha Tower Marketplace, Multipurpose Room 3 (MPR 3), on December 3 at 7:00pm. HPU student actors featured in the one-night performance are Arya Sarma, Hannah Pockett, and Simone Duran-Nyers.
The Manic Monologues was written by Zachary Burton and Elisa Hofmeister and first premiered at Stanford University in 2019. The play was written as a series of 19 autobiographical monologues detailing accounts of mental illness. The production is described as "funny, uplifting, and at times tragic," exploring true stories of bipolar, schizophrenia, depression, OCD, and PTSD mental health conditions.
"The Manic Monologues is a collection of pieces that discusses mental illness, written by people of all ages; it's centered on topics they have struggled and have powered through with," said Iokepa. "The process of discussing mental illness, normalizing that it happens to people of all ages and backgrounds is inspiring. I want to help in destigmatizing mental illness. I want everyone to know that there are people you can talk to and who love you if you are experiencing mental illness."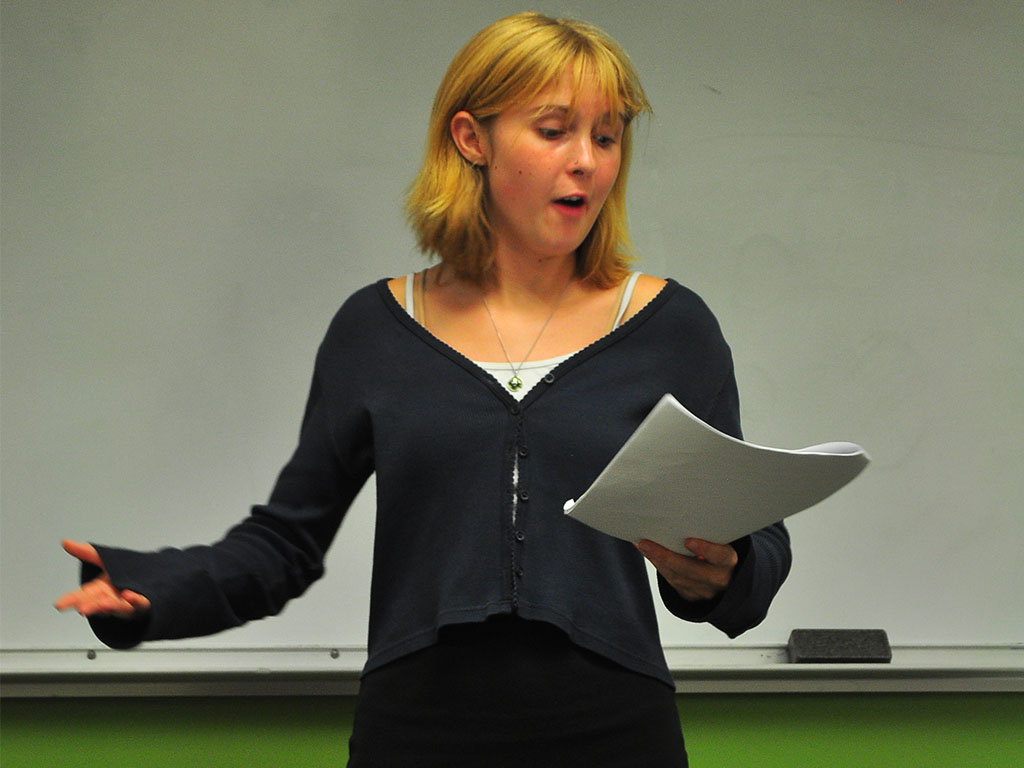 HPU student Hannah Pockett at rehearsal.
Iokepa was born and raised in Hawai'i and attended Waldorf High School in Honolulu. Upon graduation, she was offered a choir scholarship to sing in HPU's International Vocal Ensemble that is directed by HPU Assistant Professor of Music and Director of Choral Activities Alec Schumacker, DMA.
"My mom brought the play to my attention," said Iokepa. "It's a play that really speaks to me and gives me a lot of hope. I'm so excited about the opportunity to direct and produce my first play at HPU. It's been a wonderful and at times challenging experience, and I can't wait for everyone to see it live."
The one-night performance will feature HPU students, HPU Theatre Director Emily Stapleton, Iokepa's mother Judy Journeay, and Iokepa in one monologue.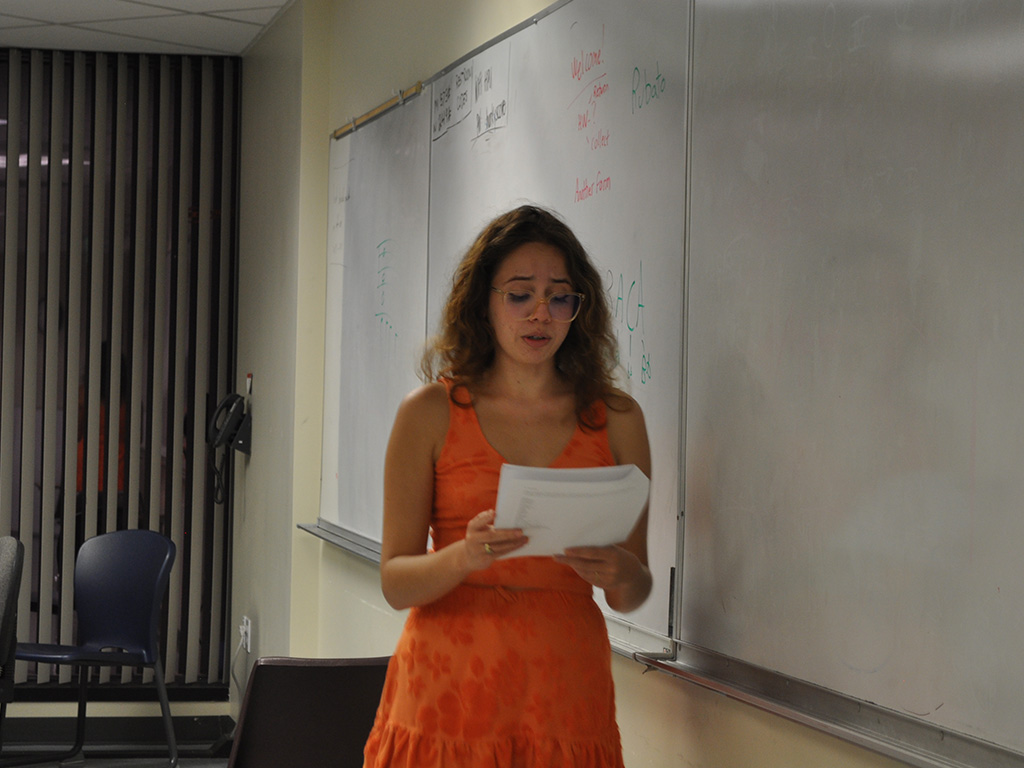 HPU student Arya Manic at rehearsal.
"The Manic Monologues strives to educate its audiences about the realities of living with mental illness," said Stapleton. "Athena has put so much work and passion into the production, and I'm excited to see her vision come to life!"
Tickets to the one-night performance will be available on a first-come first-serve basis in MPR 3. Doors open at 6:30 p.m., and it is recommended to arrive early to get a good seat. 
For additional information on the International Vocal Ensemble at HPU click here.