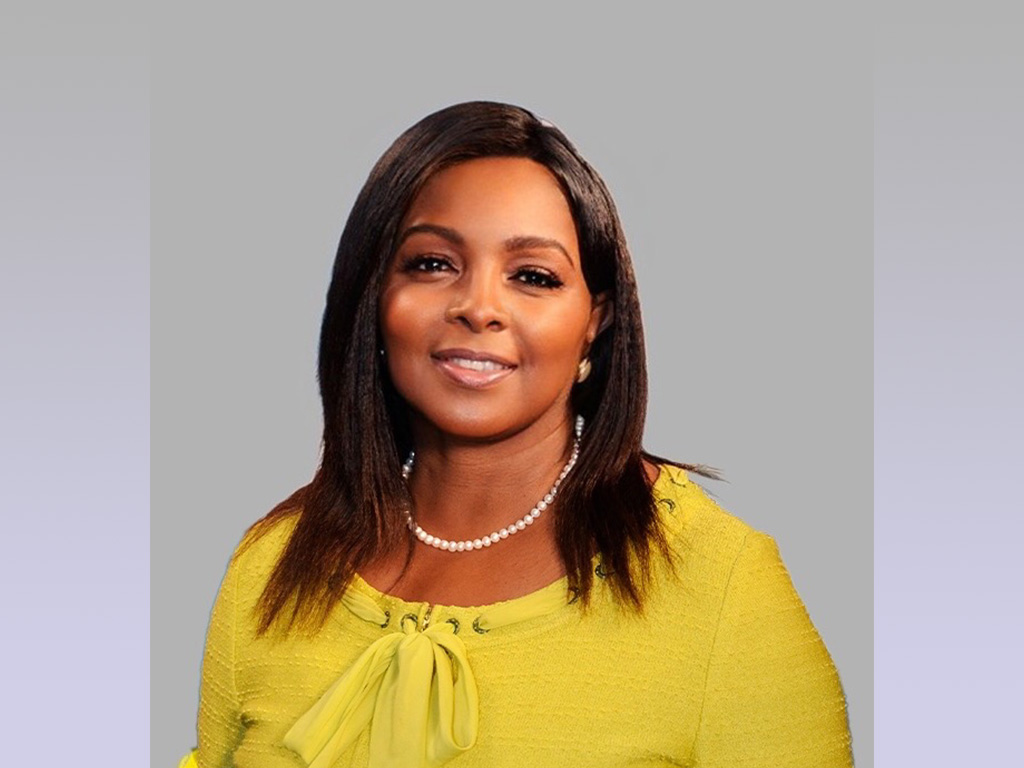 Lytwaive Hutchinson.
HPU alumna Lytwaive Hutchinson always knew that she wanted to work in public service. Born in Atmore, Alabama, Hutchinson lived with her older sister and two younger brothers until her family moved to Detroit, Michigan. In Detroit, Hutchinson studied at Osborne High School where she excelled and graduated at the age of 16. A first-generation college student, she enrolled at Wayne State University (WSU) and University of Detroit  (UofD) where she joined the University's Army ROTC program.
It was at UofD that Hutchinson decided the military was the best choice for starting a career in public service. She found the bourgeoning computer science field to be a rewarding area to study while serving in the U.S. Army.
"Early in my military career, I was selected to go to Warrant Officer Candidate School in Alabama to become a warrant officer," said Hutchinson. "After passing the course, I was off to Korea on an unaccompanied tour which meant that I could not take my three small children with me. That was hard. I knew on my next tour I wanted to have my family with me, so I ultimately found my way to Hawai'i several years later, on my second overseas assignment."
Hutchinson was stationed with her family at Schofield Barracks in Hawai'i. She was motivated to earn her computer science degree while taking care of her children and being an active-duty soldier. It was a busy time; she needed an agile and nimble university that could provide an exemplary education with a flexible course schedule. 
"HPU was a game changer in my life because it provided me with the opportunities to succeed. The coursework set up the foundation for my career," said Hutchinson. "HPU is convenient and local. I took most of my courses at night and on the weekends, on the military base. The flexibility is wonderful. The University is a great choice for students who are looking for a diverse setting, and it's one of the most beautiful places in the U.S."
Hutchinson studied for three years at HPU, earning her Bachelor of Computer Science degree. When her overseas assignment ended, she was off to Fort Seal, Oklahoma. It was autumn. It was cold.
"In Hawai'i, we did not need any winter clothing," Hutchinson said with a smile. "So, we had to buy a whole new wardrobe because we didn't have coats! We stayed for two years in Fort Seal while I worked in the artillery schoolhouse. I was then reassigned to the Washington D.C. area with the Army Review Board Agency and that's where I retired after 21 years in the Army." Hutchinson's military decorations include the Legion of Merit and the Meritorious Service Medal. 
In 2010, Hutchinson became the deputy chief information officer for the Office of the Secretary of Defense (DOD) at the Pentagon. She worked with defense stakeholders and her work played a vital role in keeping the DOD ahead of the cyber curve, neutralizing ever-evolving attack vectors and redefining cybersecurity daily. In 2014, she became the chief information officer for the DOD and director of the enterprise information technology services directorate, where she directed and protected every touchpoint of the cyber across 14 DOD organizations. She worked at the Pentagon for 17 years.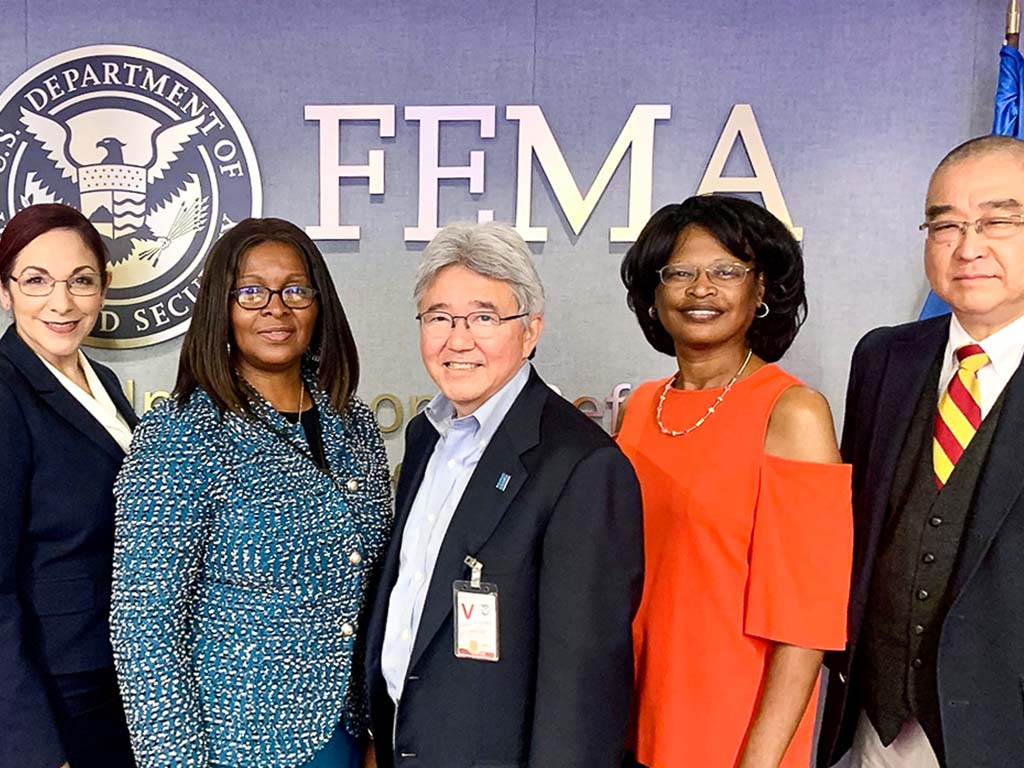 Lytwaive Hutchinson recently met with HPU President John Gotanda in Washington D.C..
Most recently, Hutchinson was chief information officer for the Federal Emergency Management Agency (FEMA), overseeing a $28.7 billion agency information system, cyber programs, networks, and critical information technology infrastructure. She recently retired from FEMA after nearly four years at the agency and is about to start a new career in the private sector.  
"A large portion of my life has been in public service, working in computer science and cybersecurity," said Hutchinson. "Students may shy away from the federal government because they think it does not have the same opportunities as in the private sector. But that is not true! The federal government offers a wonderful career progression."
Hutchinson's new career path will be the program manager for revolution IT with Science Applications International Corporation (SAIC), a Fortune 500 Company that provides government services and information technology support. Hutchinson will help run a multi-billion-dollar program. It will be Hutchinson's first time working in the private sector. 
"This new chapter in my life will allow me to learn more about the corporate world," said Hutchinson. "I believe the foundation of computer science that I received in my undergraduate career at HPU has really been helpful to get to the point where I am now. I always refer to my basic knowledge. Those things never change. Technology constantly changes, but the bits and the bytes are the same. "