HPU's student body is among the most diverse in the United States.

HPU students with HPU Dean of Students Marites McKee.

HPU President John Gotanda.

HPU's Aloha Tower Marketplace campus.
College-bound students are seeking diverse environments that expand their knowledge and perspective. Colleges and universities across the U.S. have spent decades struggling to diversify their student populations through admissions processes focused on expansion of the institution's racial diversity. Building on the existing cultural, racial, and ethnic diversity of the Hawaiian Islands, HPU has attracted a student body that may be the most diverse in the country, creating a compelling learning environment that stands apart from virtually all other schools. 
With students hailing from all 50 states and over 60 countries, students at HPU receive an unparalleled multicultural experience that creates a unique learning environment that equips them for success in a rapidly changing globalized world.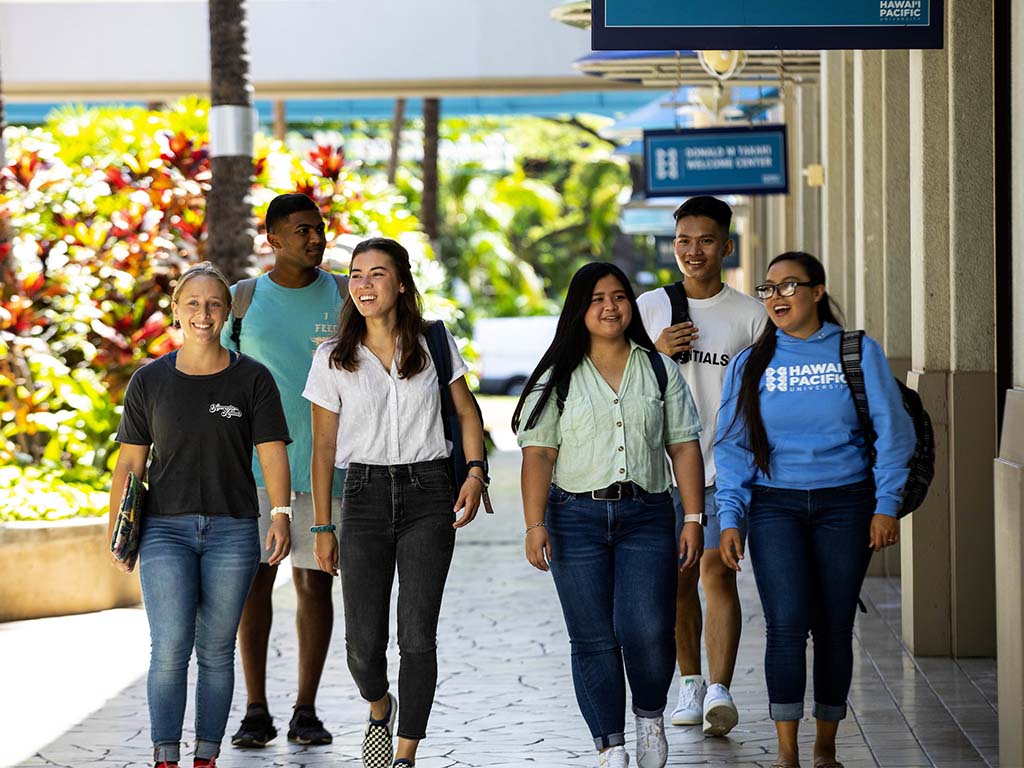 HPU students at HPU's Aloha Tower Marketplace campus.
HPU takes pride in its culturally heterogeneous campuses, where students from all corners of the world come together to learn and grow through experiences both inside and outside the classroom. The University's multicultural student body is at the heart of its mission to create an international learning community, enriched by the vibrant cultural context of Hawai'i. Moreover, as a federally-designated Minority Serving Institution, HPU provides opportunities and support for underrepresented populations, ensuring equitable access to higher education. 
"The vibrant diversity at HPU sets us apart as an institution that embraces the richness of human experiences," said HPU President John Gotanda. "Our students come together to form a dynamic tapestry of ideas, contributing to a truly transformative educational journey."
HPU's student population is as unique as our location itself. For the past seven years, 80% of the University's population has identified as "non-white," with the second highest category identifying as "two or more races," often including Native Hawaiians or Other Pacific Islanders in combination with another race. 
HPU's racial demographics speak for themselves: 29% Asian, 15% Native Hawaiian or Other Pacific Islander, 6% African American, 4% American Indian or Alaskan Native, 10% Hispanic, 12% non-resident alien, 22% white, and 2% race/ethnicity unknown.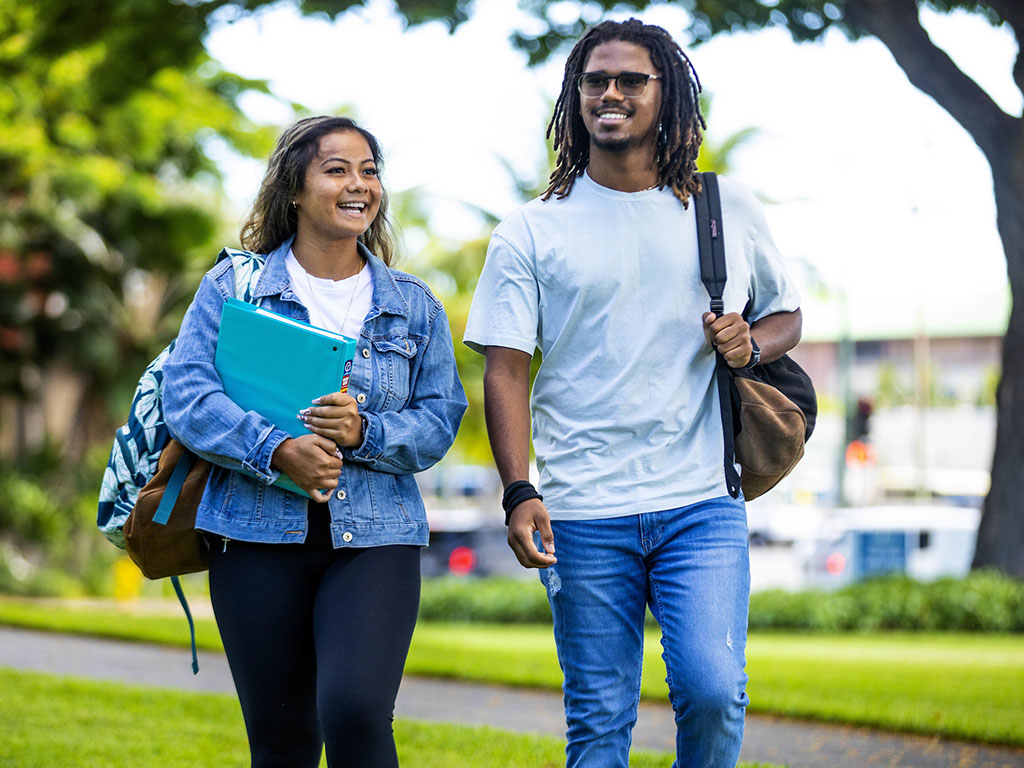 HPU students at the Waterfront Plaza campus in Honolulu.
Diversity here takes many forms: different cultures, backgrounds, abilities, and perspectives. HPU's diversity enriches the learning process, improves critical thinking, spurs creativity, and enhances empathy. When HPU students engage with peers from diverse backgrounds, they broaden their horizons, challenge their assumptions, and start to see issues from different perspectives, providing them with essential skills needed to work in the global marketplace.
At HPU, learning is not confined to the classroom. Students here learn from each other through experiential encounters in our hallways and beyond. Engaging with people from different walks of life in the multicultural State of Hawaiʻi offers invaluable learning opportunities. This unique learning community fosters a different kind of innovation and problem-solving. When individuals with different perspectives collaborate at HPU, they bring a myriad of ideas to the table, enhancing the quality of decision-making and driving creative solutions.
The diverse community and learning environment at HPU hones problem solving, teamwork and communication skills. It nurtures an ecosystem of innovation, where fresh perspectives thrive and new ideas flourish.  It ultimately empowers our students to be the next generation of leaders who make a positive impact within their workplaces and their communities.